Modern White Wedding Featured on Carats and Cake
In the heart of summer, amidst the enchanting allure of nature,  Jaylee and Michael's modern white wedding unfolded like a dream at the picturesque Hummingbird Nest Ranch. Planned by BTS Event Management, their floral-filled affair was adorned with timeless elegance and modern sophistication that would be the backdrop for our couple's unforgettable day. Carats & Cake recently featured the wedding day with gorgeous images provided by Nicole Ivanov Photo!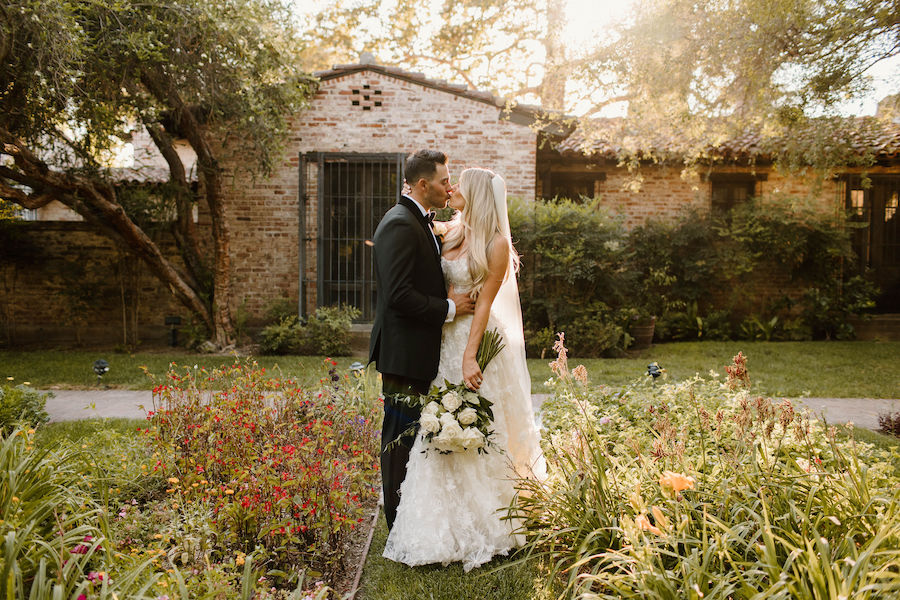 The couple's love story came to life beneath the canopy of a sprawling olive tree grove at Hummingbird's Sitting Bull event space. Dressed in a stunning Galia Lahav gown, our bride carried a large bouquet of classic white roses that would complement the single rose stems that lined the ceremony aisle as well. The sun cast a soft, romantic glow, as vows were exchanged and Jaylee and Michael became husband and wife.
The outdoor ceremony's elegance was a prelude to the grandeur that followed. An al fresco reception unfolded, where guests were invited to dine under the stars in celebration of the newlyweds. The meticulous attention to detail and modern aesthetic left an unforgettable impression. Crisp white linens adorned the tabletops, reminiscent of a fresh, blank canvas, ready to be adorned with memories. Each table boasted delicate white roses, a symbol of purity and devotion, while candles danced, casting their soft glow—a reminder of the couple's eternal flame. Adding a contemporary twist to the classic, the reception featured acrylic ghost chairs, which seamlessly blended with the surroundings, allowing nature's beauty to shine through.
The evening was spent toasting to the newlyweds and celebrating on the dance floor set beneath a sea of lights and the open sky up above. It was an honor for our team to be part of the creative magic that helped bring Jaylee and Michael's modern white wedding to life. See more on Carats & Cake, HERE!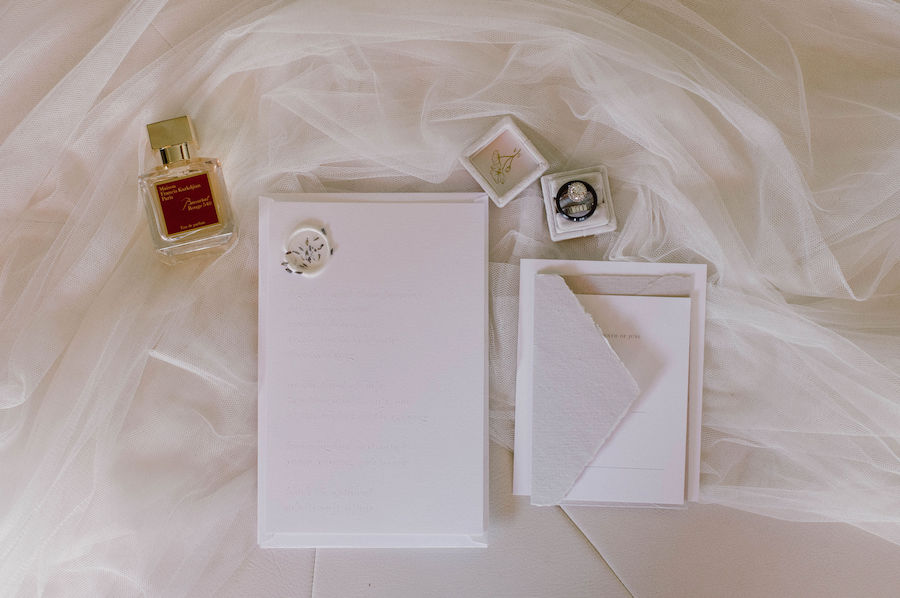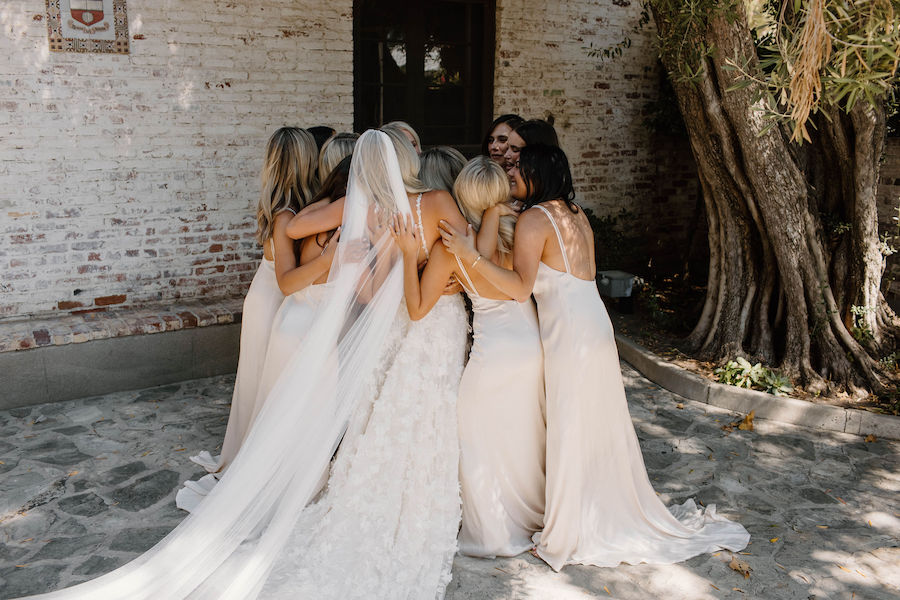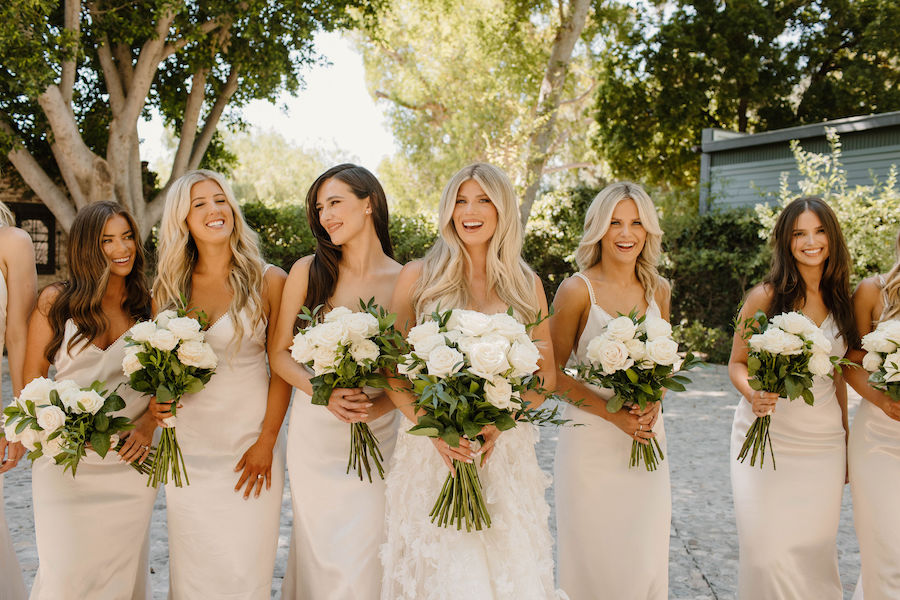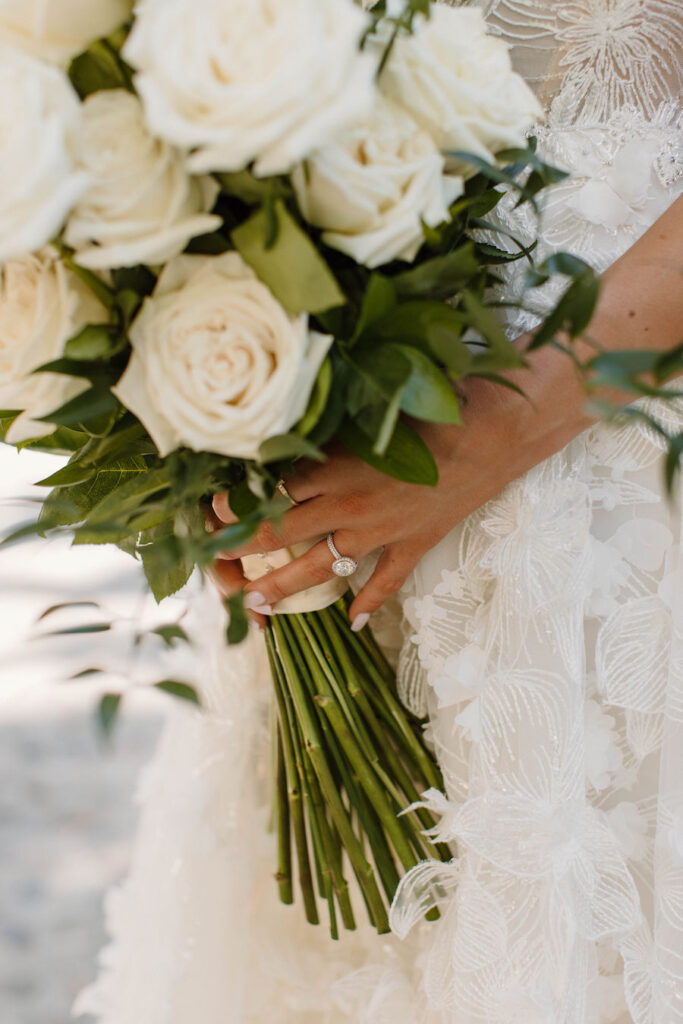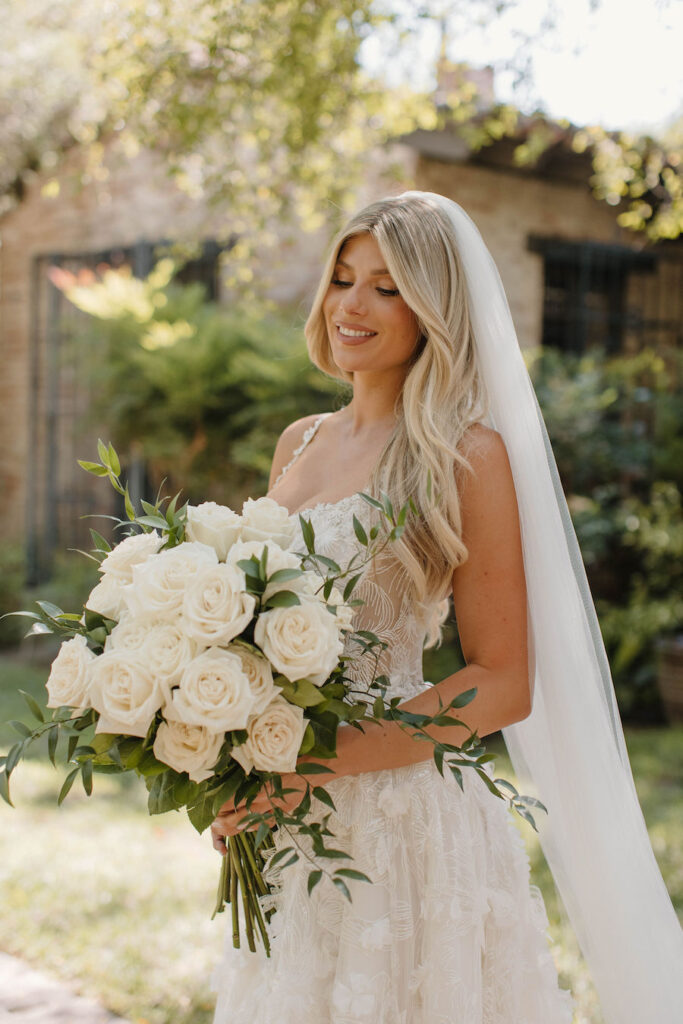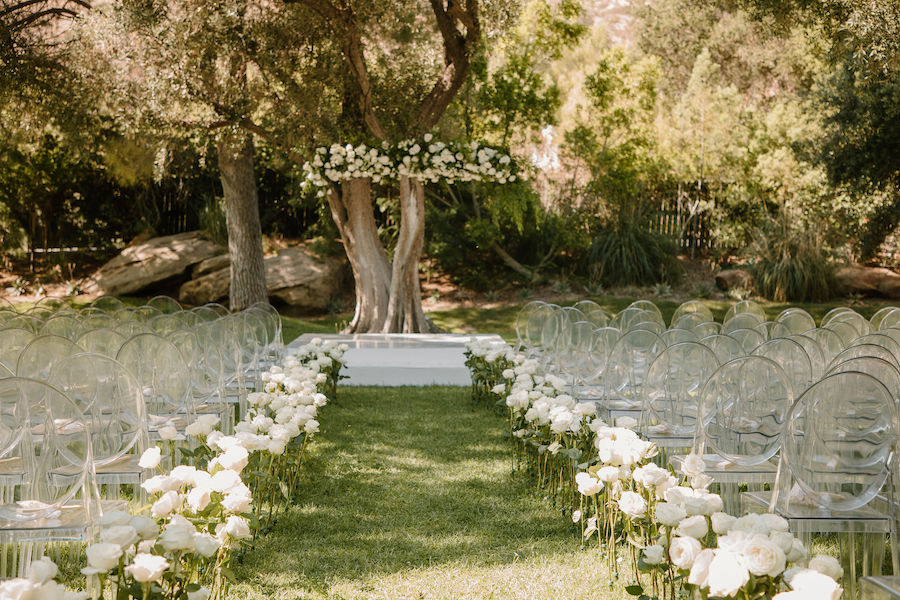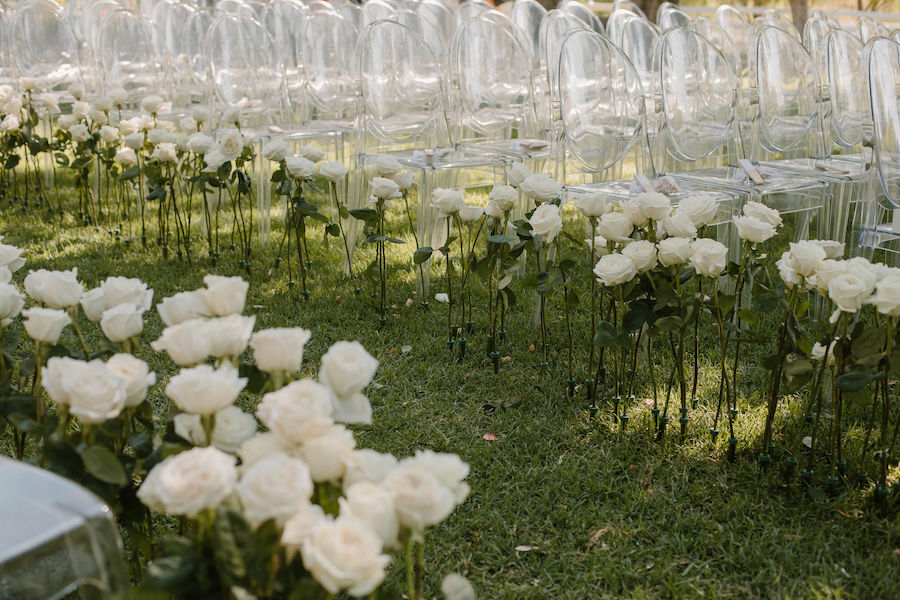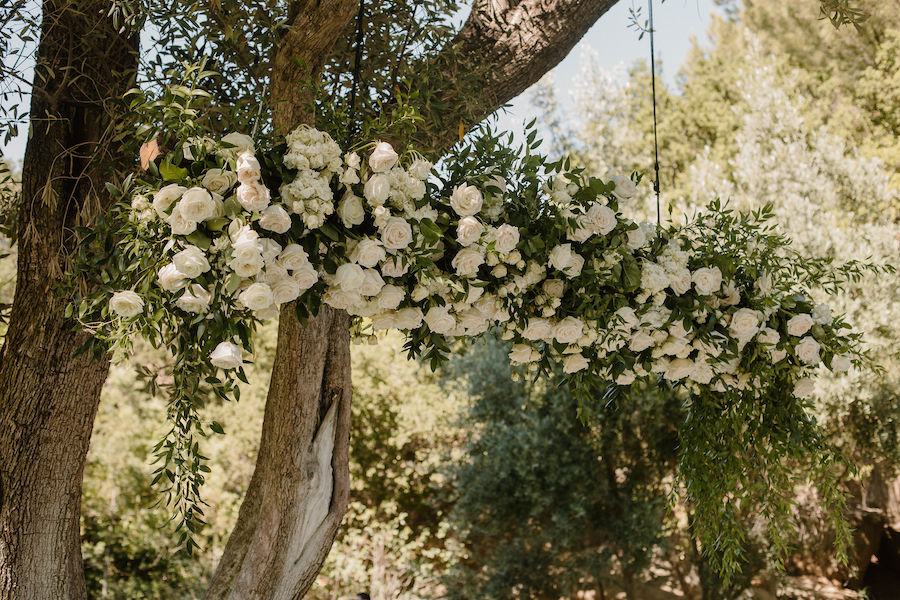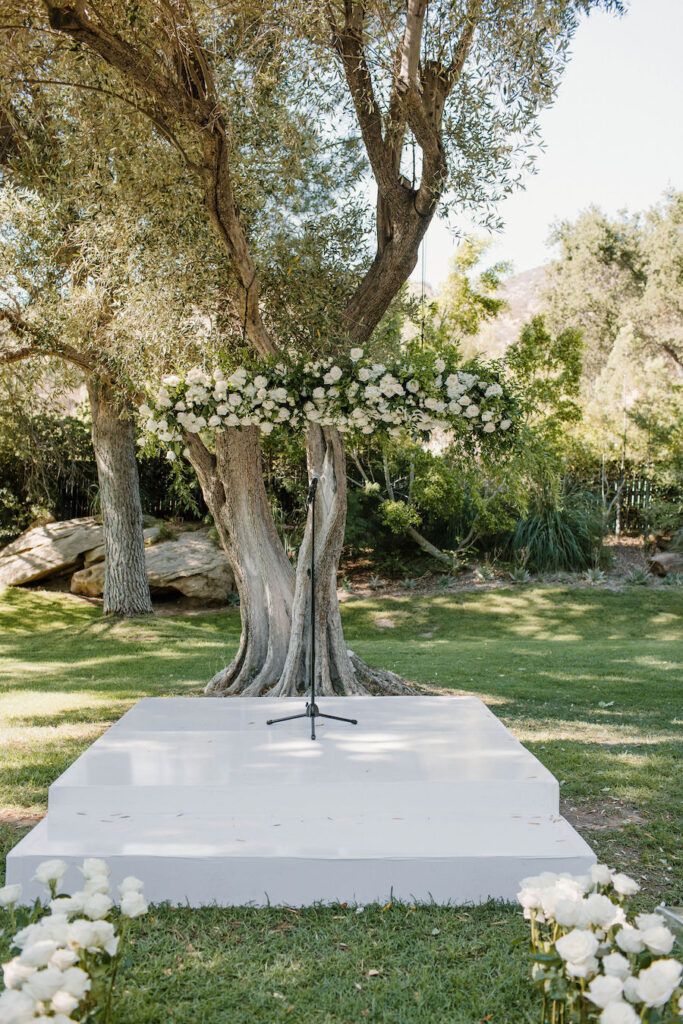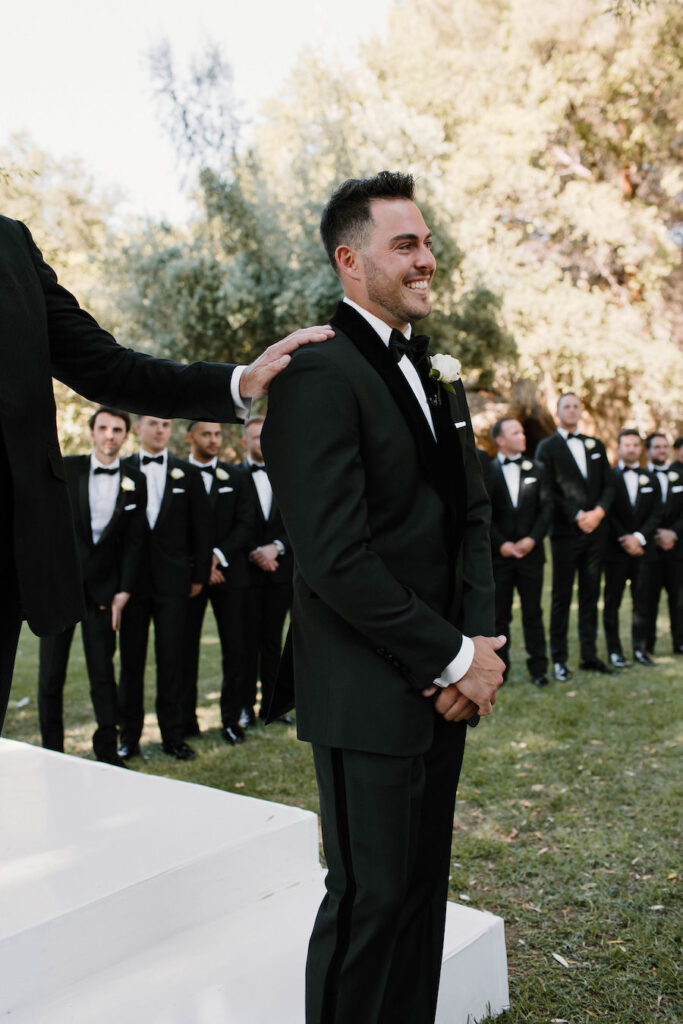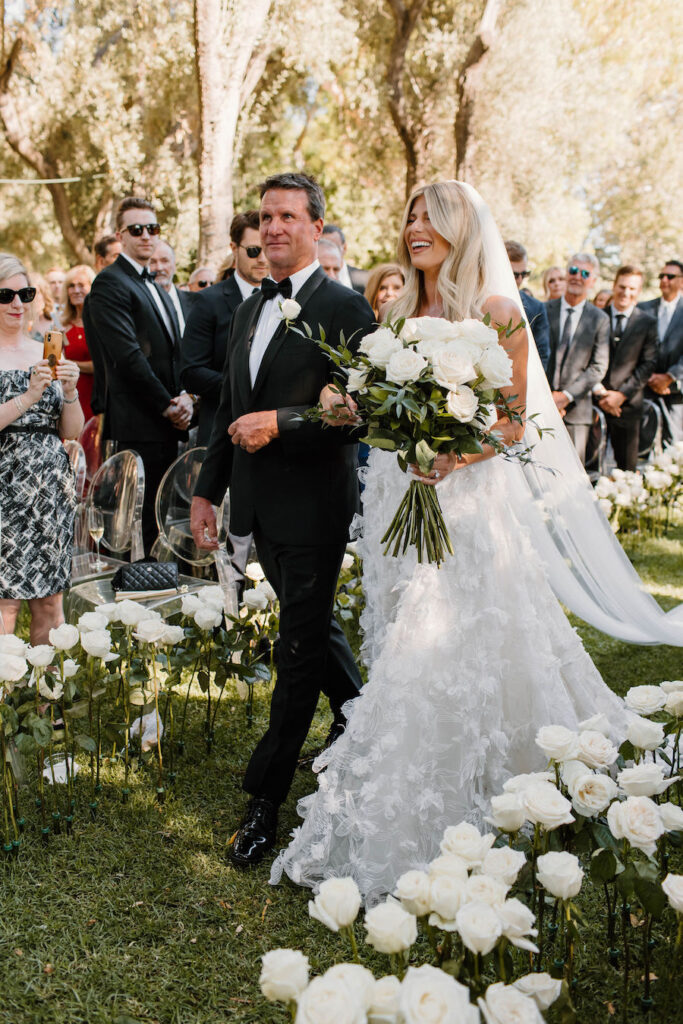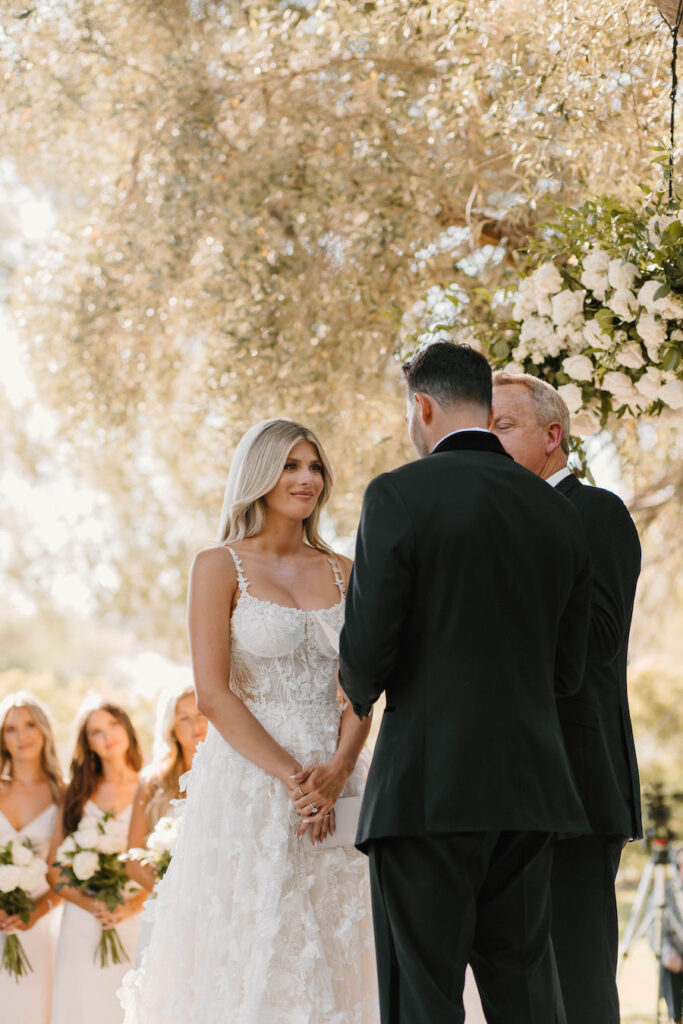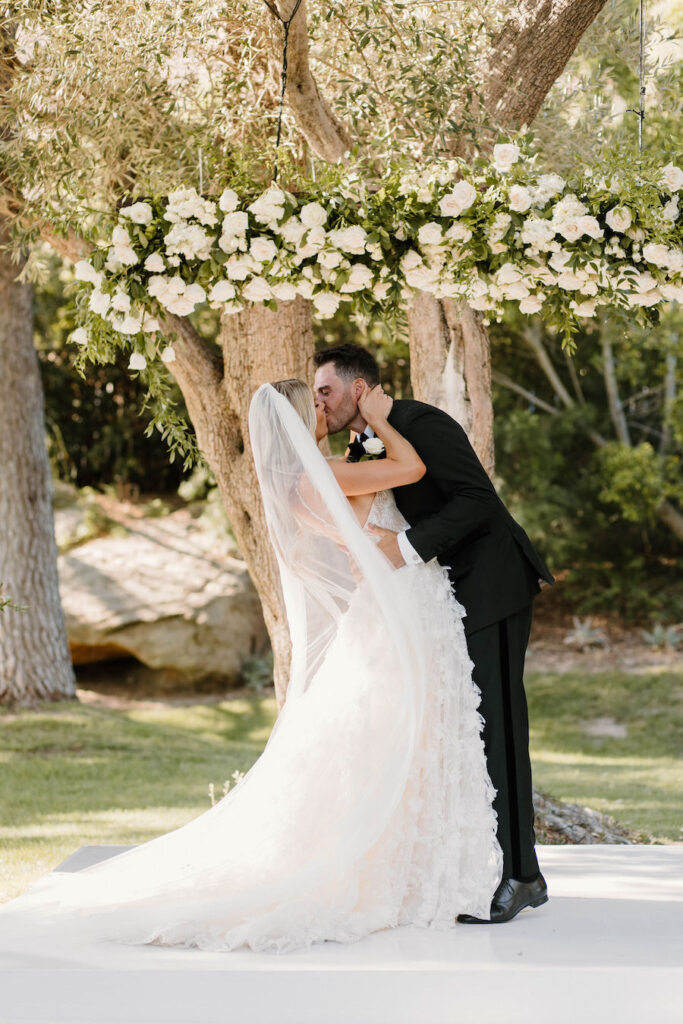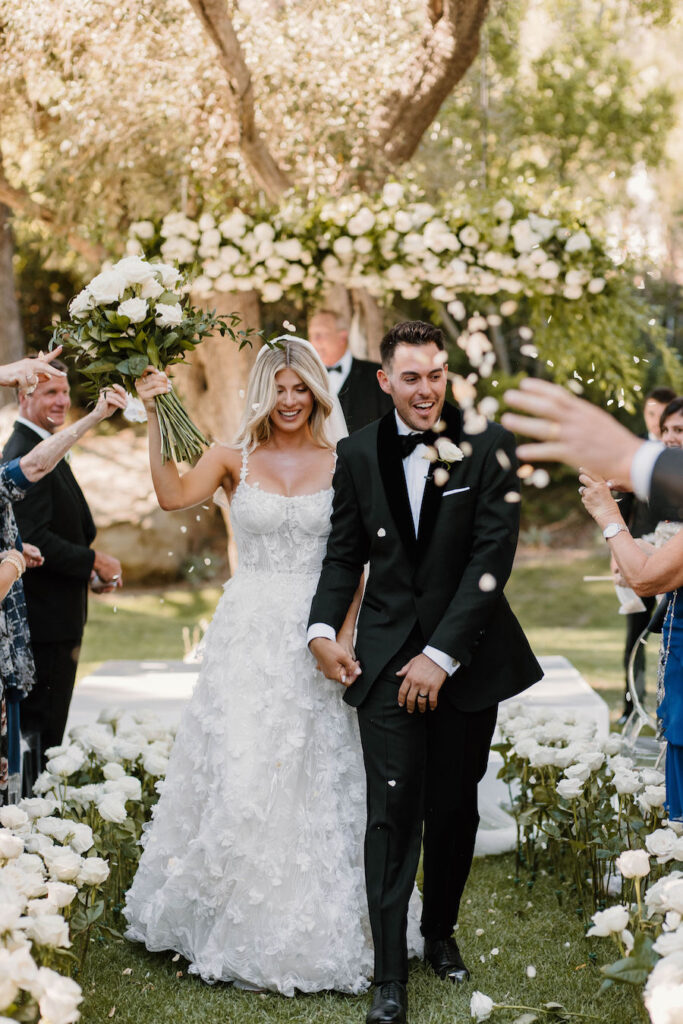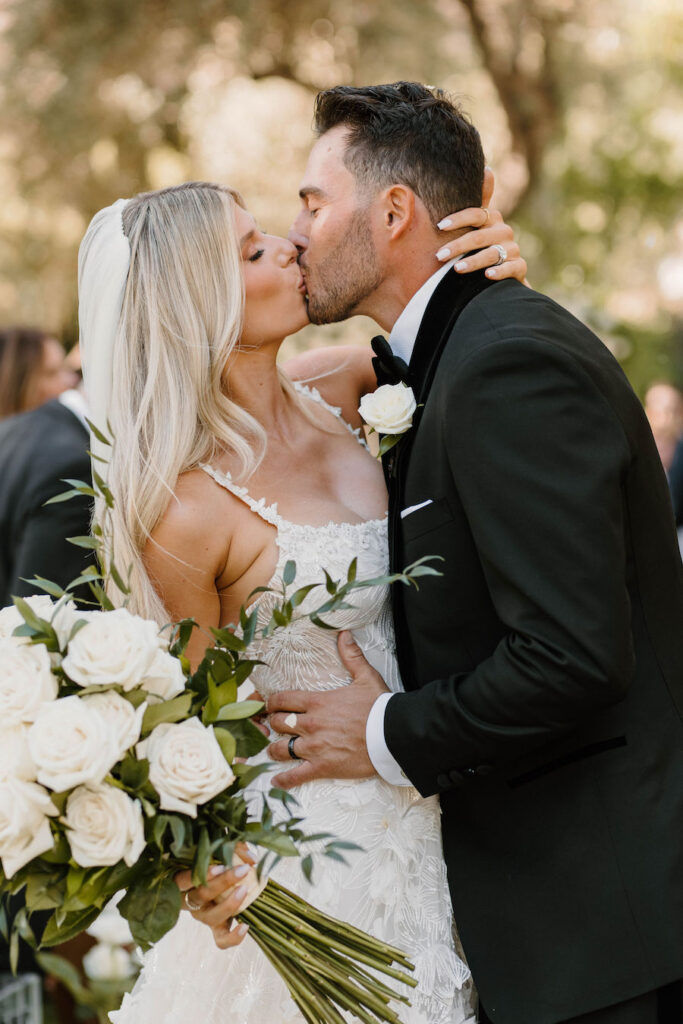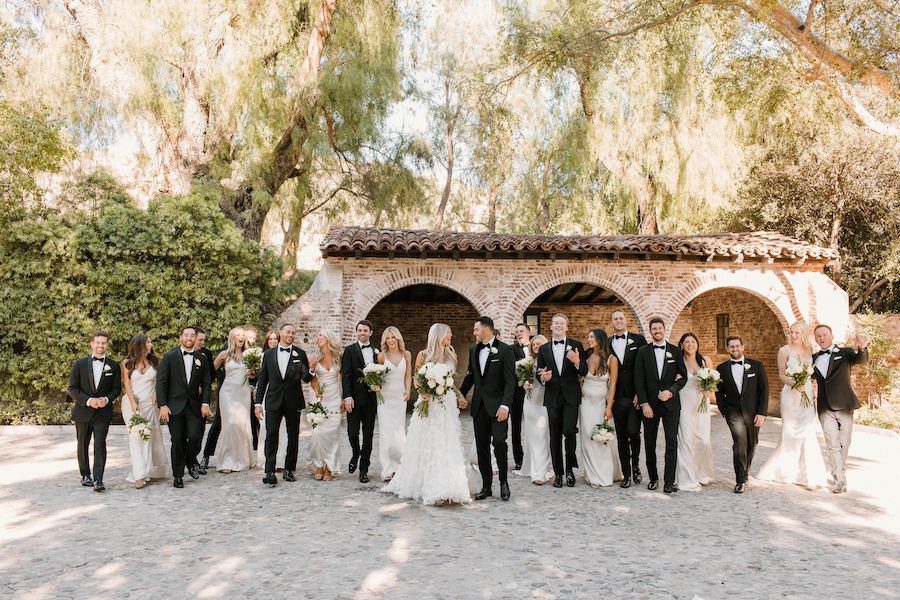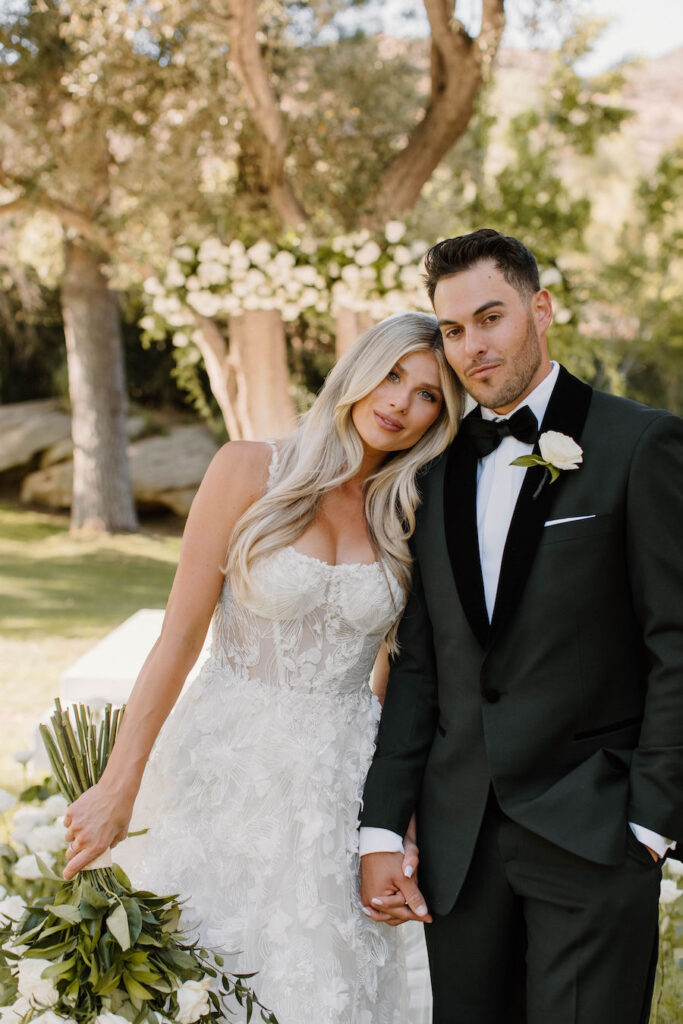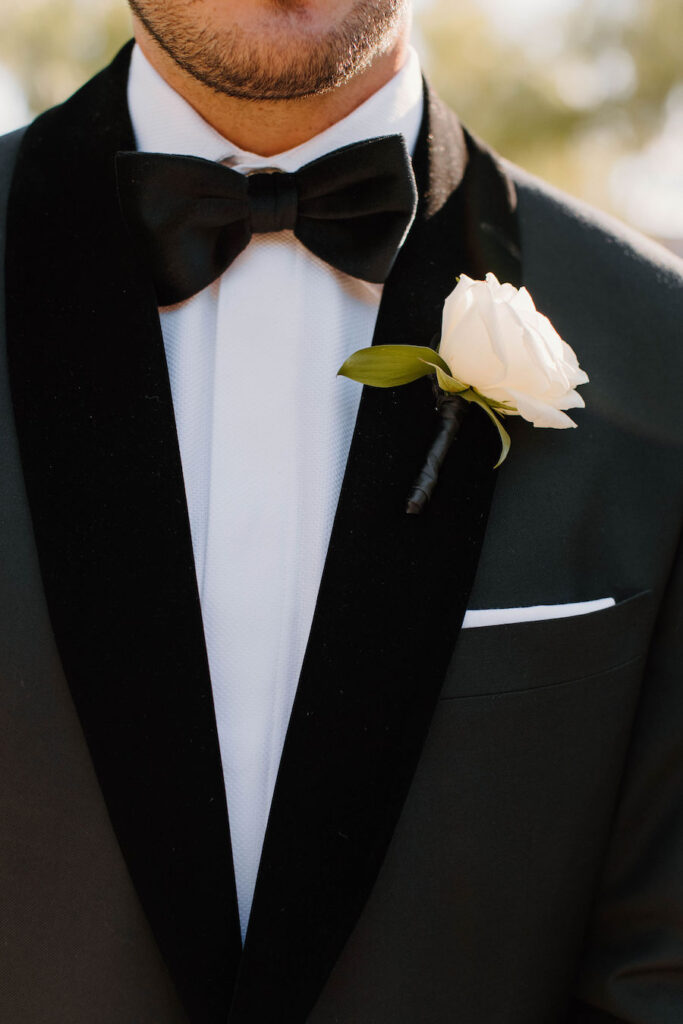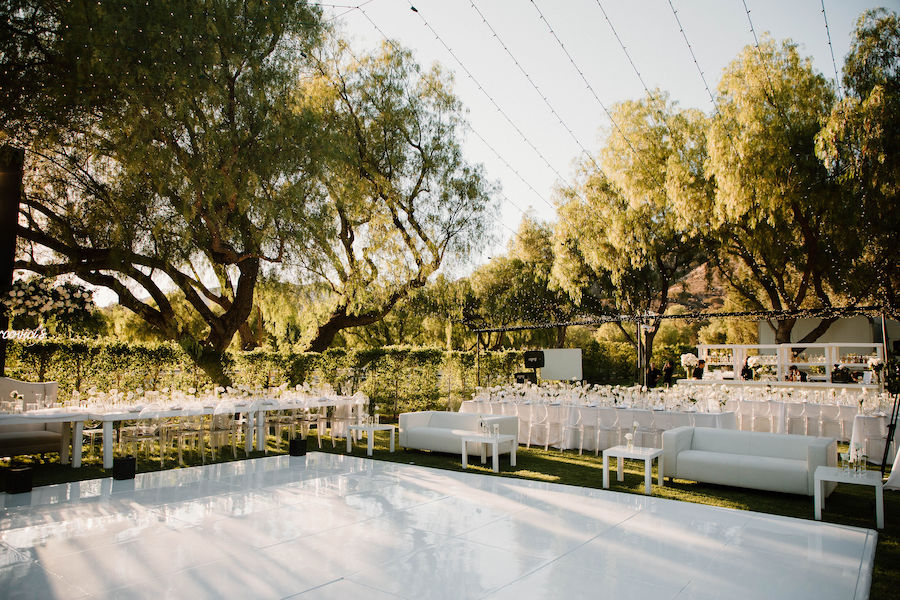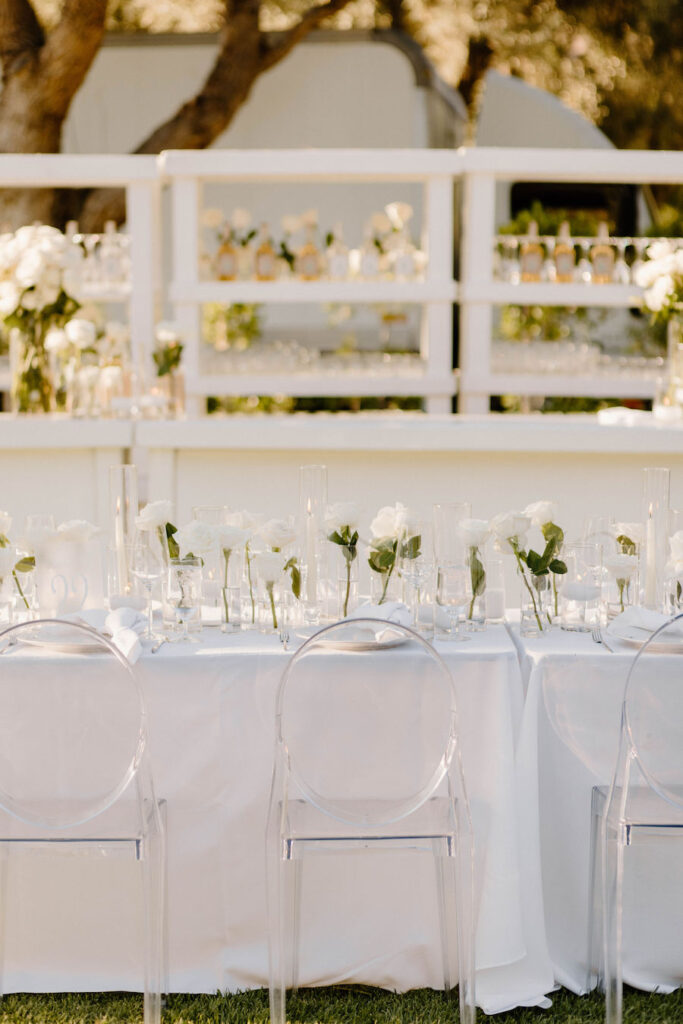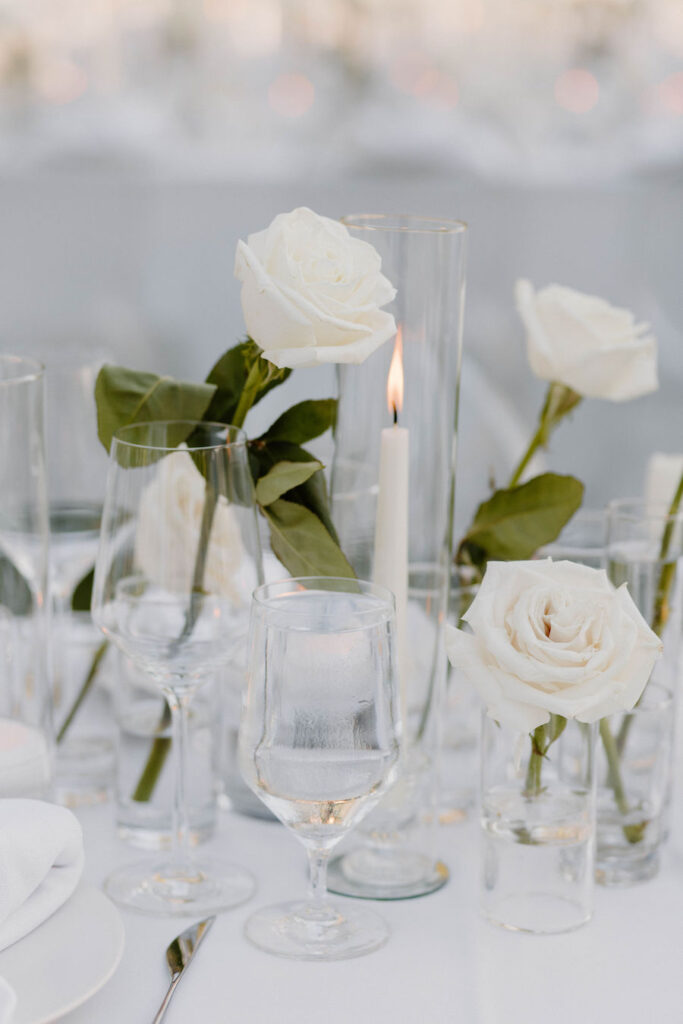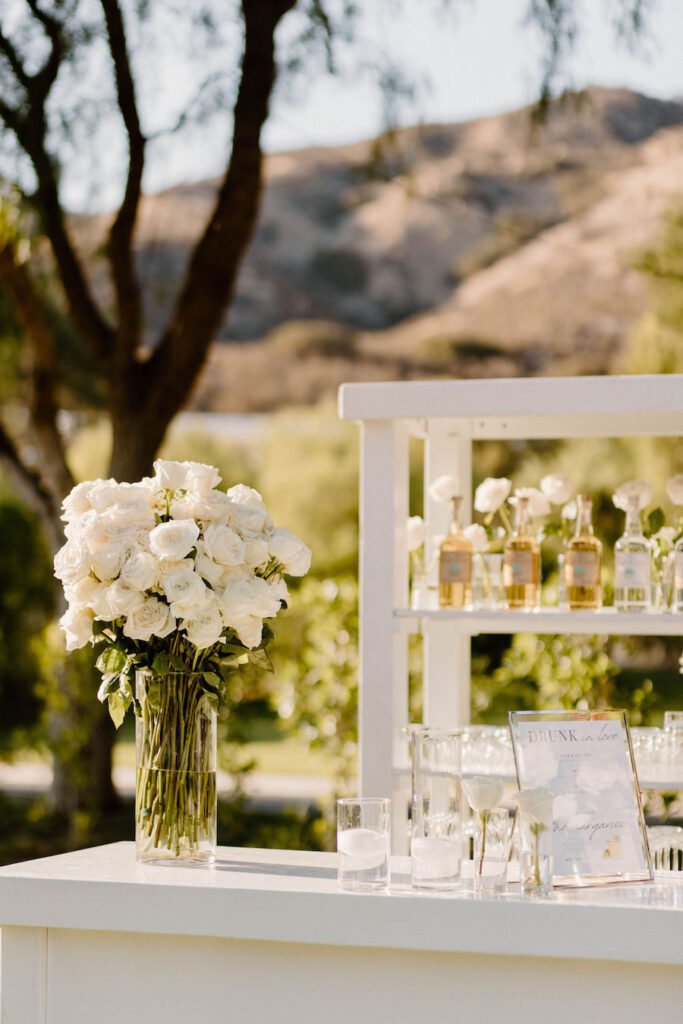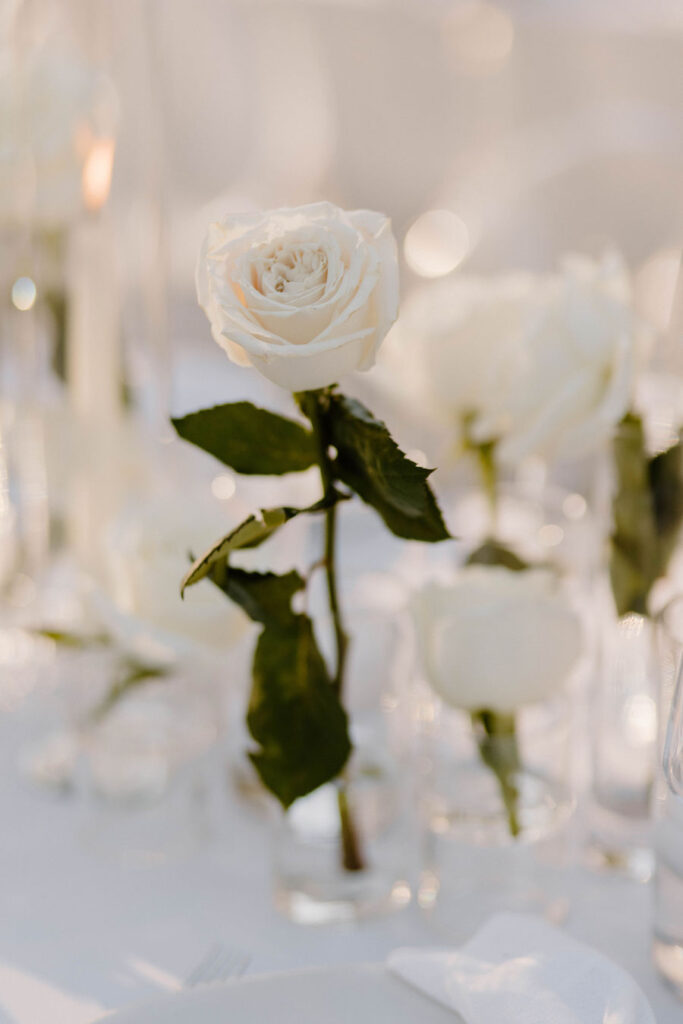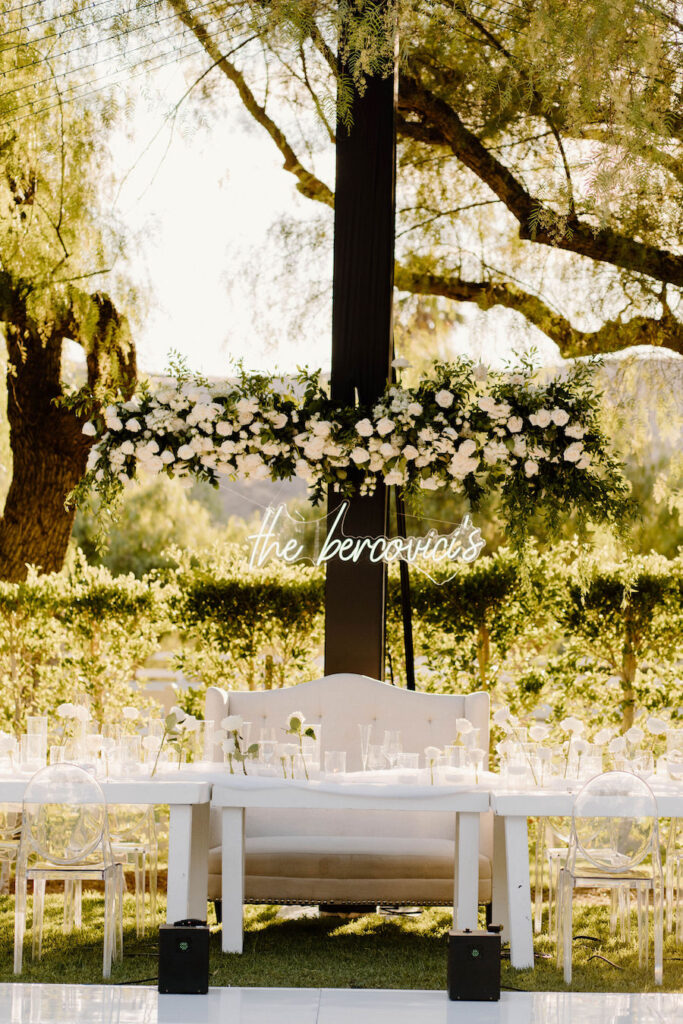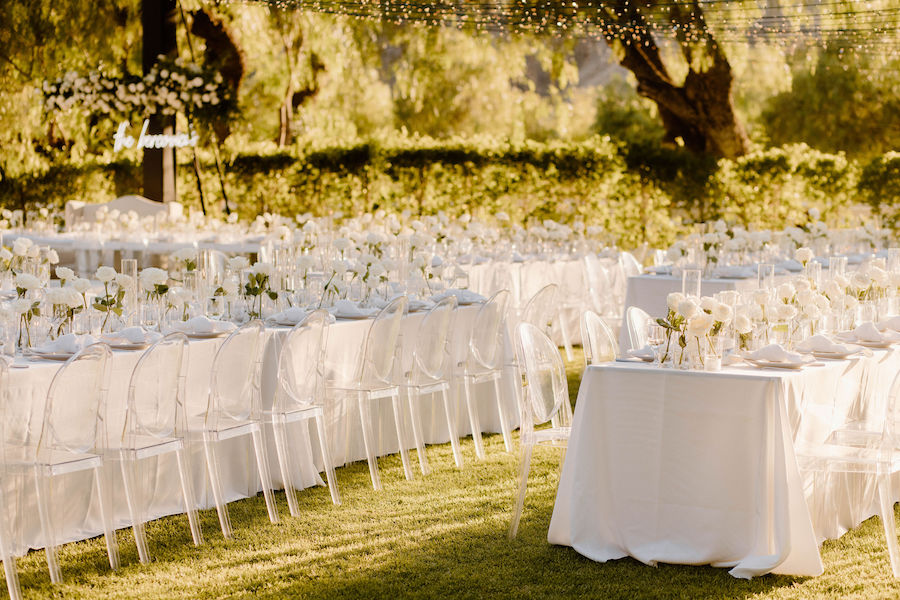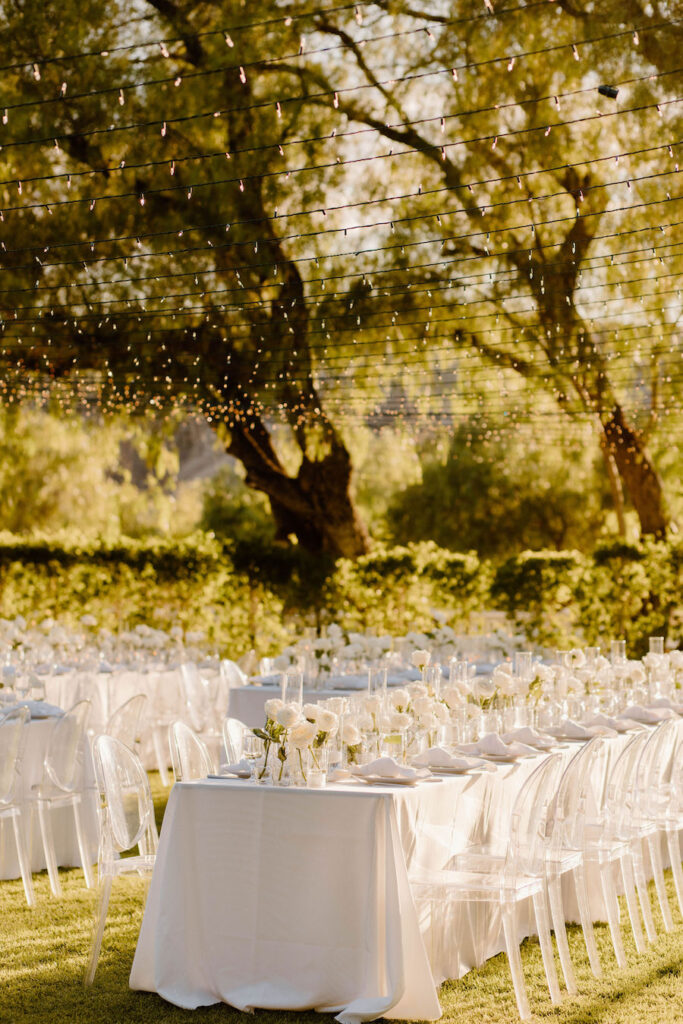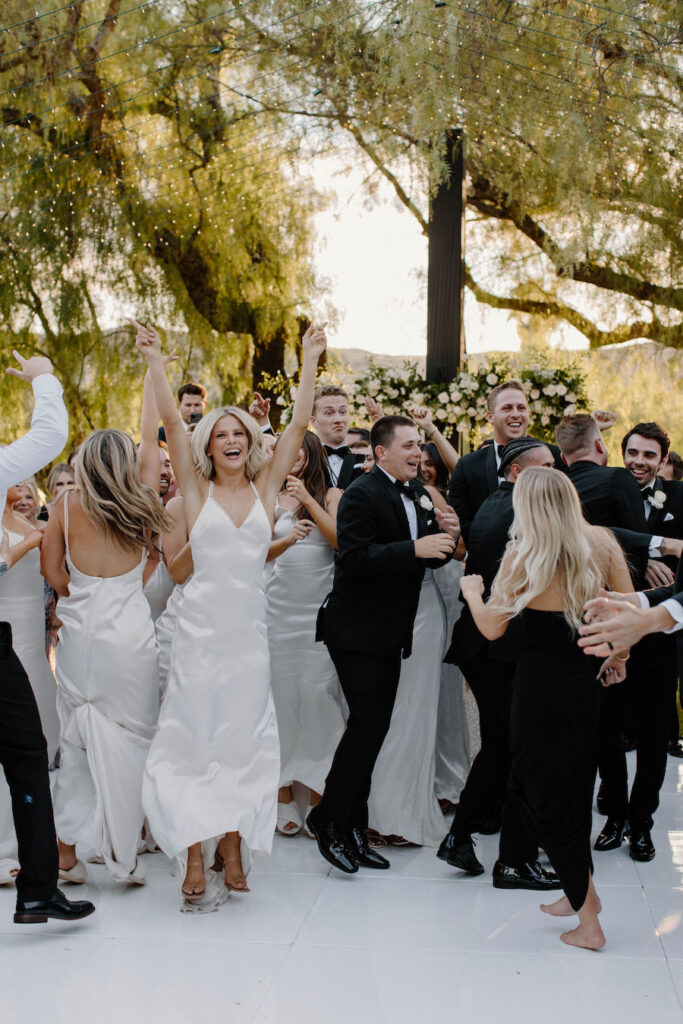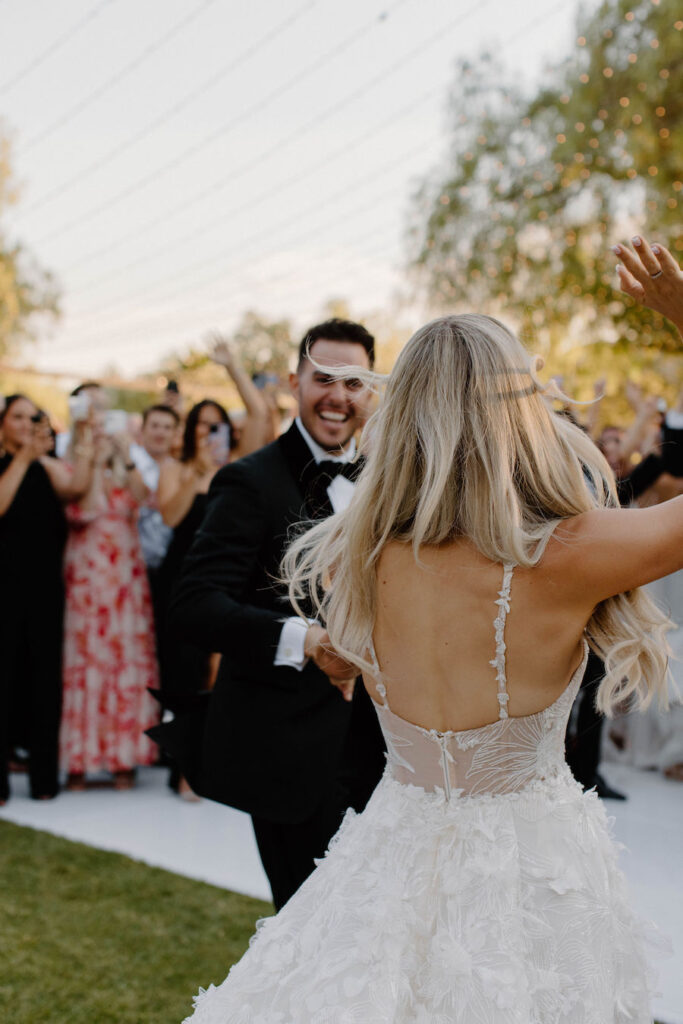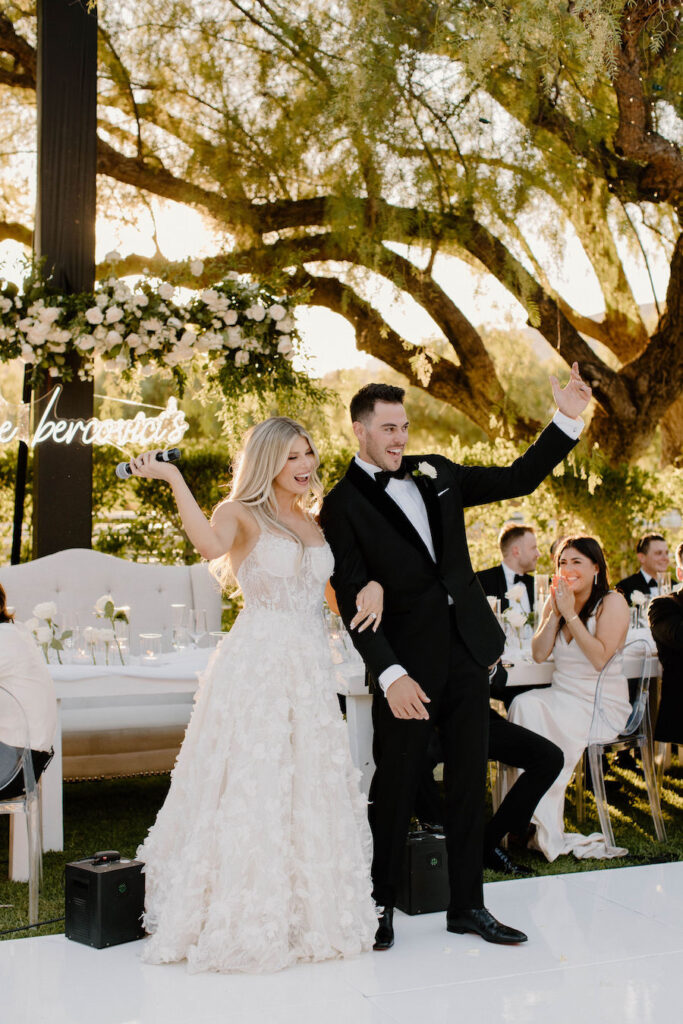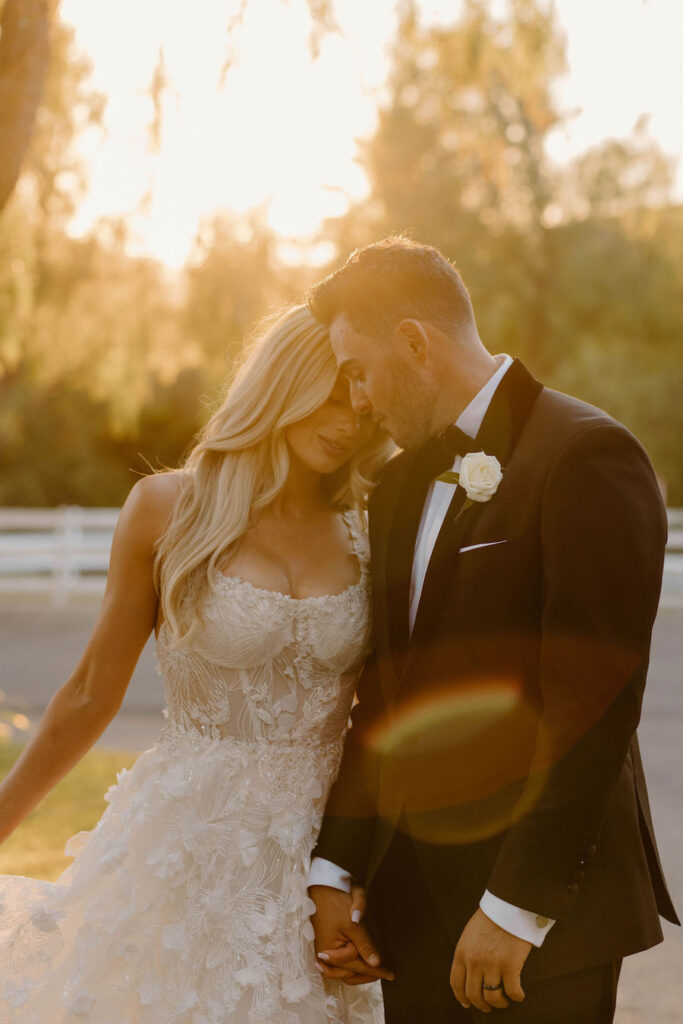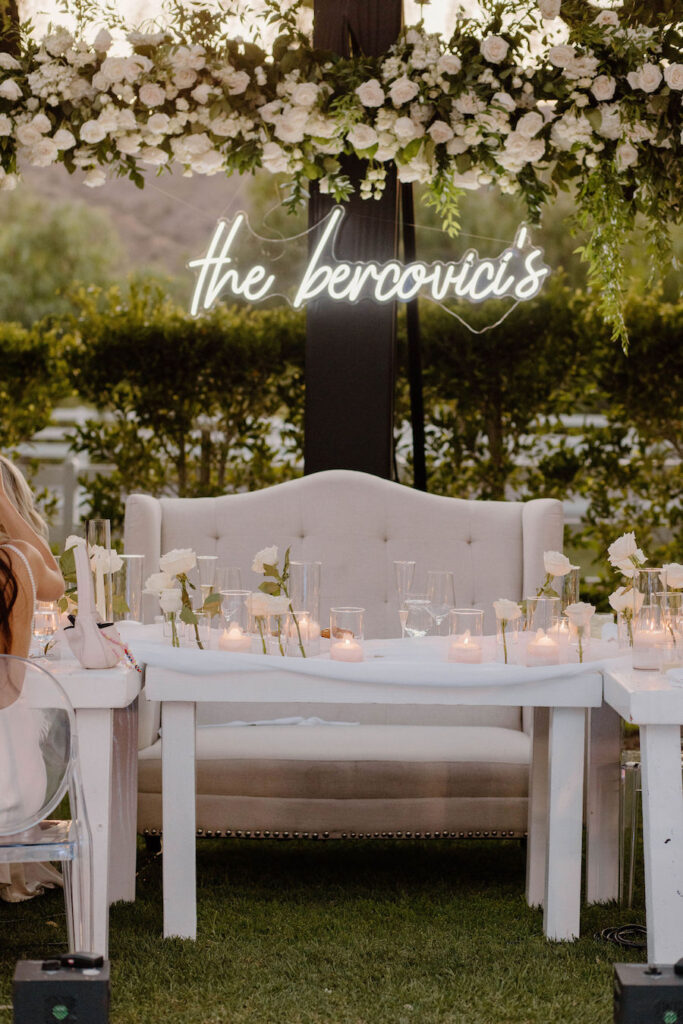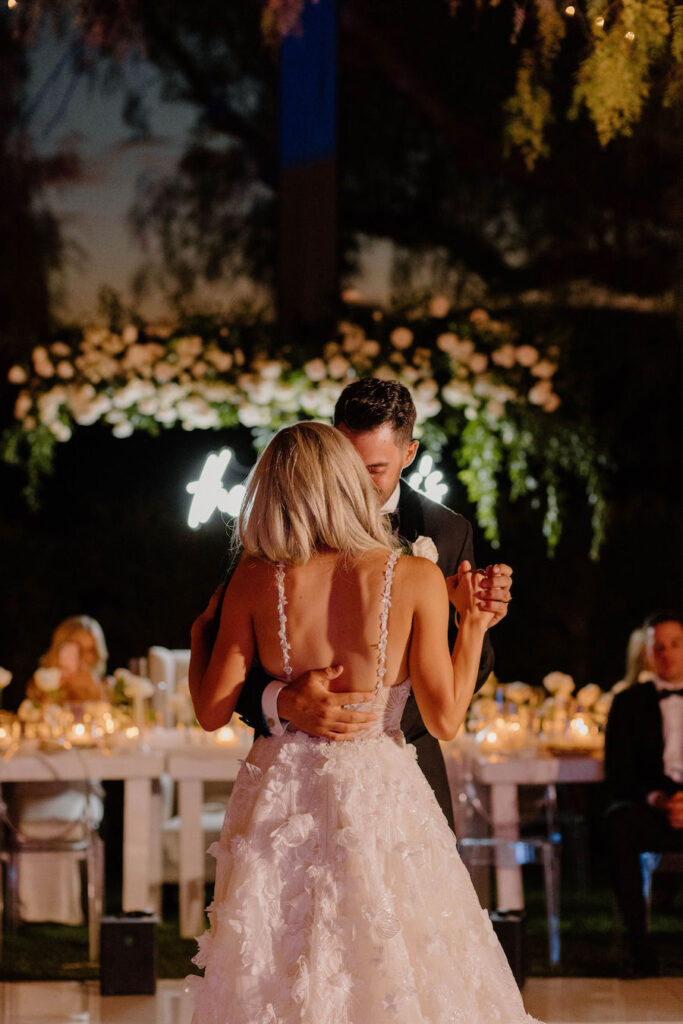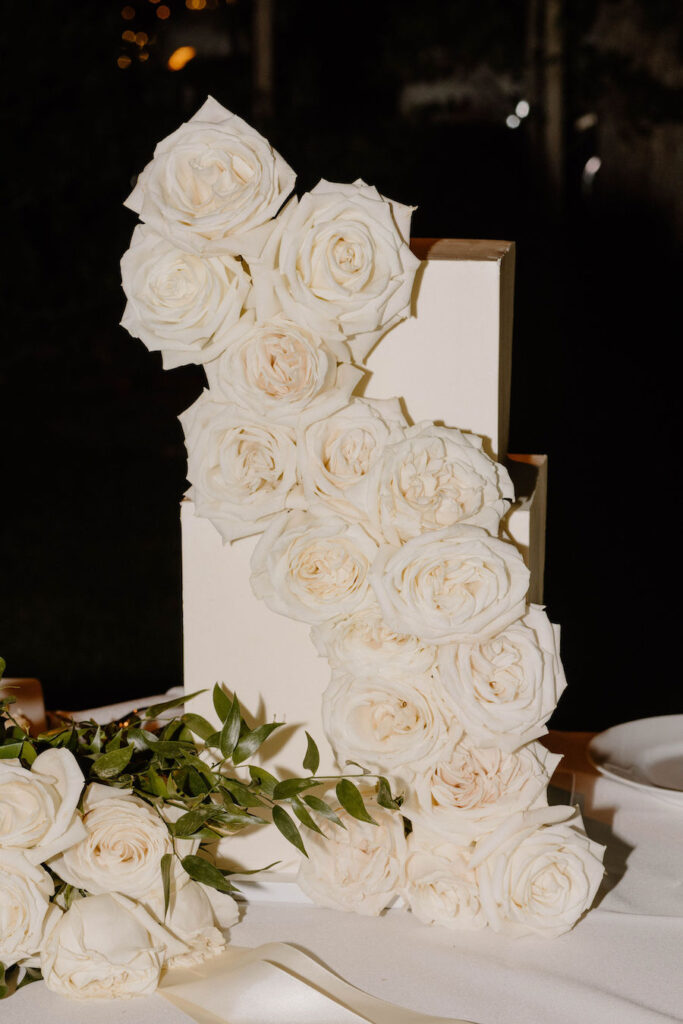 Photography: Nicole Ivanov Photo | Planning: BTS Event Management | Florals: Flowers By Cina | Venue: Hummingbird Nest | Rentals: A Rental Connection | Bridal gown: Galia Lahav via Kinsley James Couture Bridal| Makeup: Grace Balsamo Makeup | Catering: Command Performance Catering | Media Partner: Carats and Cake
---
You might also like