Floral Filled Fairytale Wedding at Rancho Bernardo Inn
Earlier this summer, Rancho Bernardo Inn played host to a dreamy celebration, where whimsical charm met timeless elegance. As we reminisce about Emily and Joona's enchanting day, we're thrilled to unveil the story behind their floral filled fairytale wedding planned by the incomparable Kelsey Events!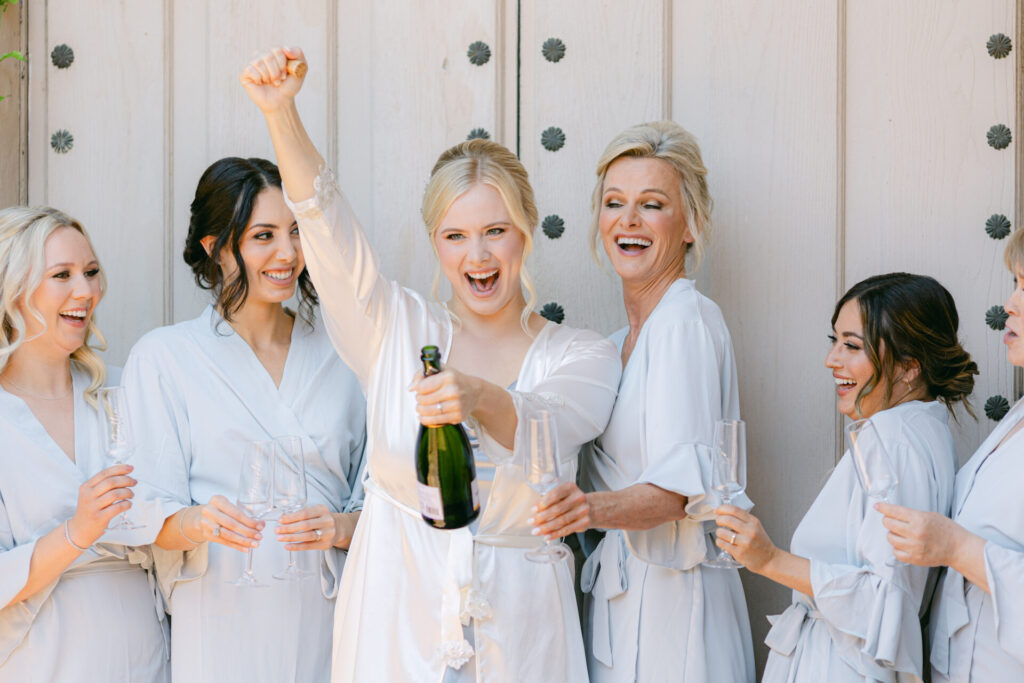 The outdoor garden ceremony set the stage for this stunning summer wedding day. Aisle by aisle, our florals graced the white crossback wooden chairs, guiding guests to an altar framed by a verdant arbor. Dressed in lush greenery with delicate white and periwinkle blooms, it became the picturesque backdrop for the couple's vows, seamlessly blending nature's embrace with the essence of their love.
Transitioning from the garden's natural splendor to the ballroom's refined allure, our florals continued to weave their spell. Crystal vases held centerpieces reaching for the stars, a symphony of whites and periwinkles casting an enchanting glow. Closer to the tables, low arrangements surrounded by flickering candlelight created an intimate ambiance, ensuring that every guest became a part of the floral-filled fairytale.
The chosen color palette of whites, blues, and periwinkles, entwined with abundant greenery, imbued the atmosphere with an ethereal quality. The whimsical and elegant mood echoed through every petal, a visual testament to the couple's distinctive style and the enchantment of the day.
Behind the blooms lies a tale of meticulous craftsmanship and heartfelt dedication. Crafting each arrangement with love, our team felt honored to bring the couple's vision to life, creating a celebration that spoke the language of love, elegance, and the fleeting beauty of every moment.
As we revisit the images by Brett Hickman Photography capturing this magical day, we raise our glasses to the couple, to love that blooms, and to the enduring magic of a garden affair at Rancho Bernardo Inn—a truly floral-filled fairytale wedding.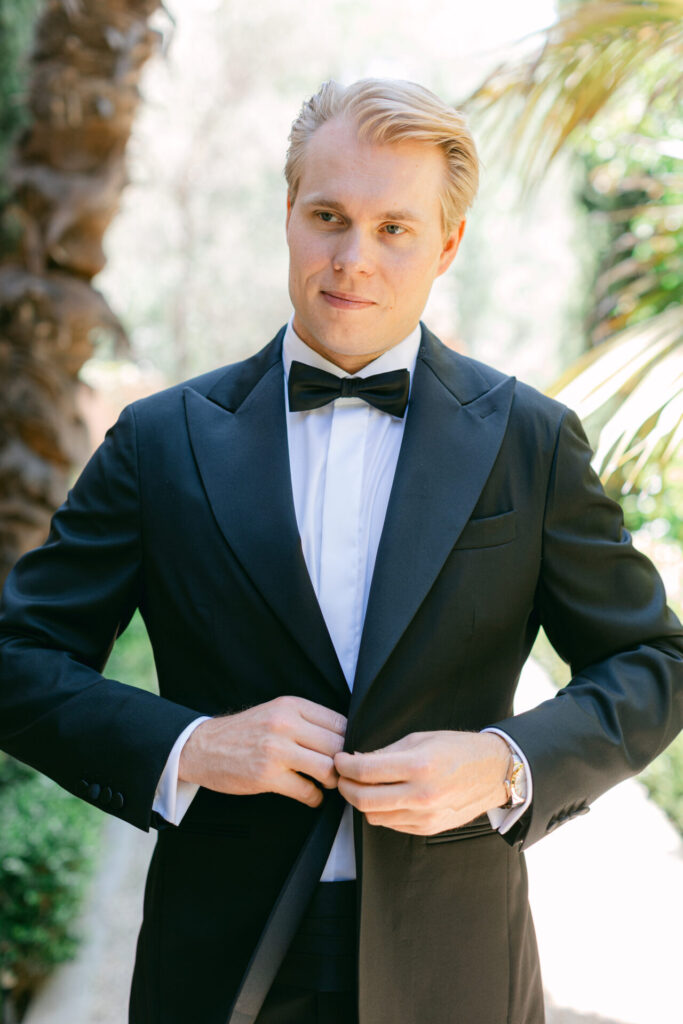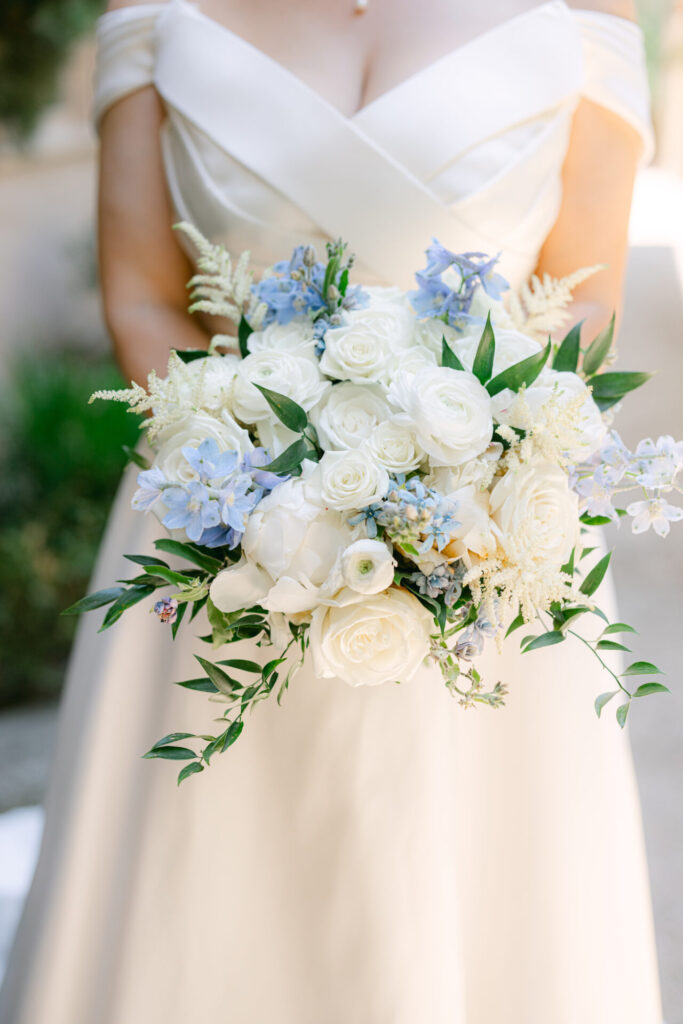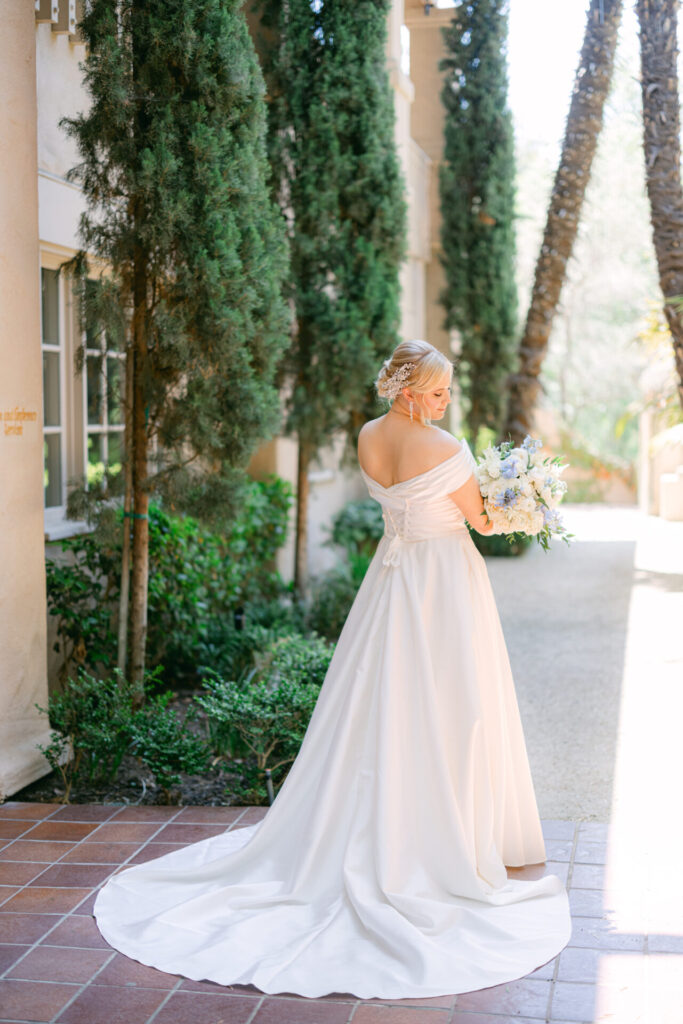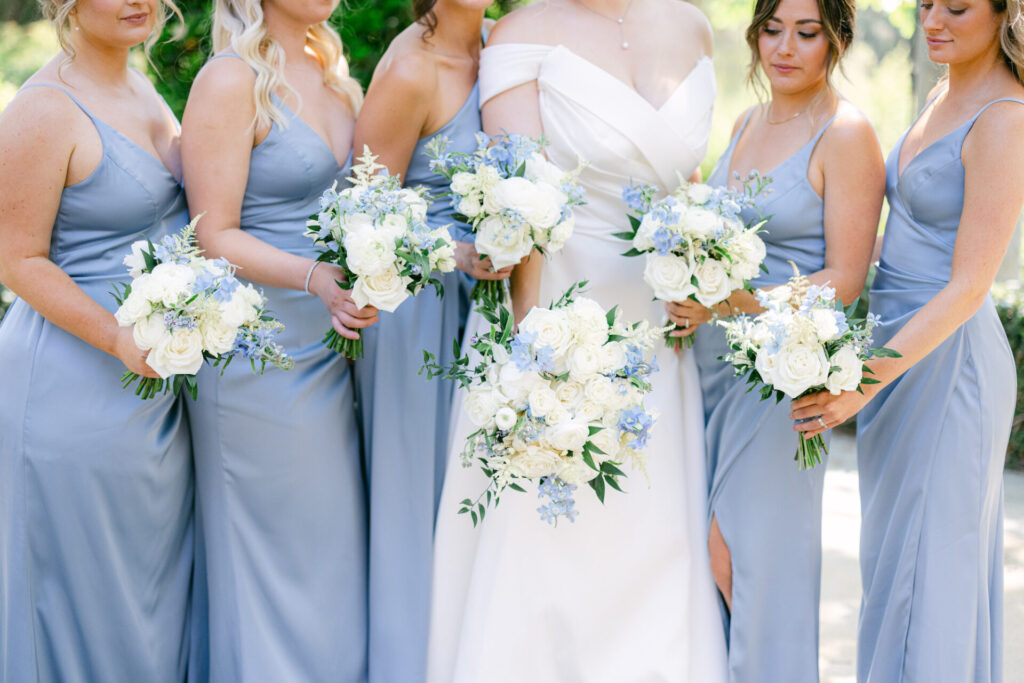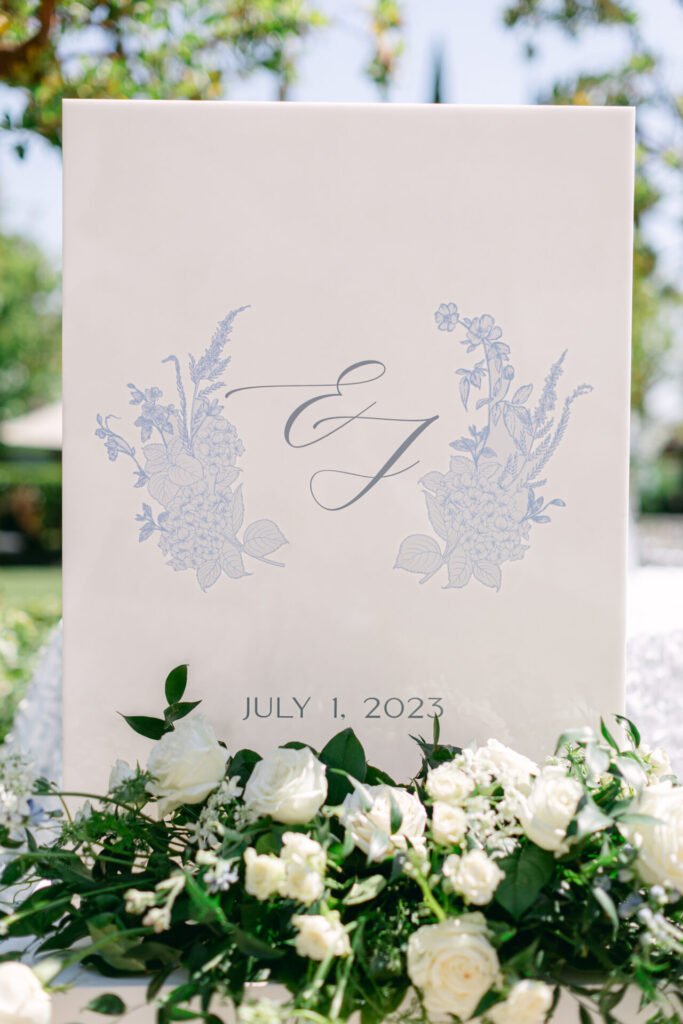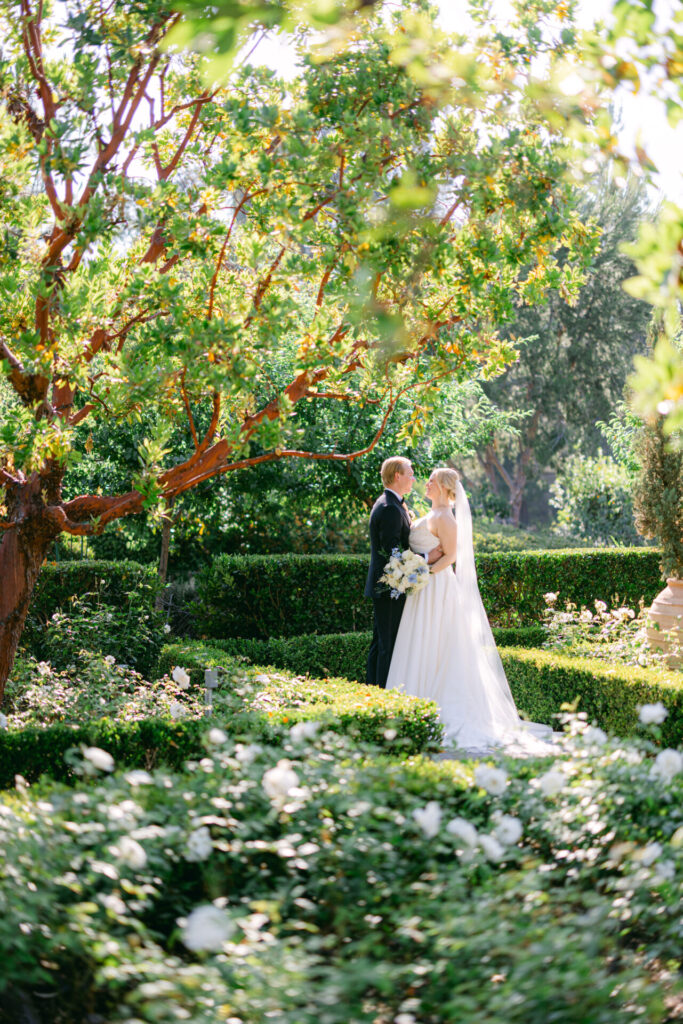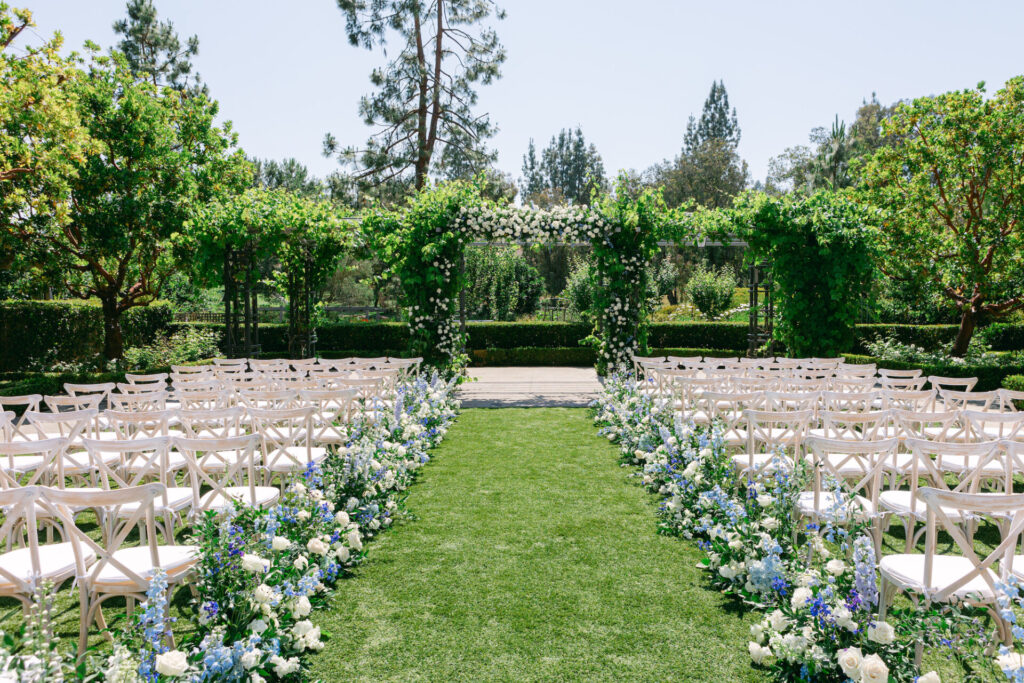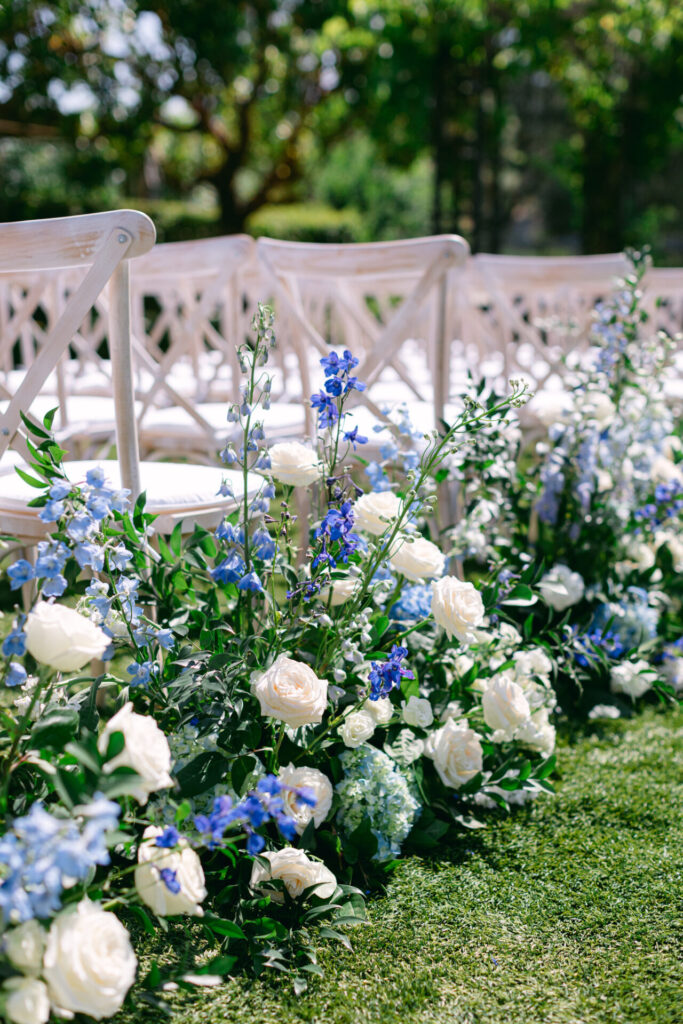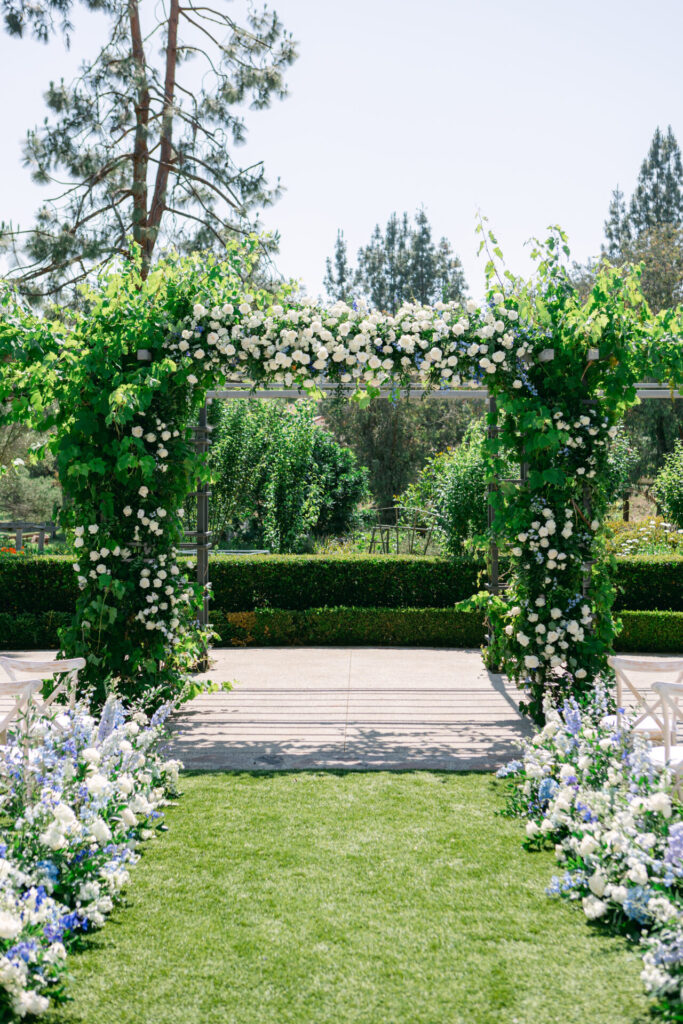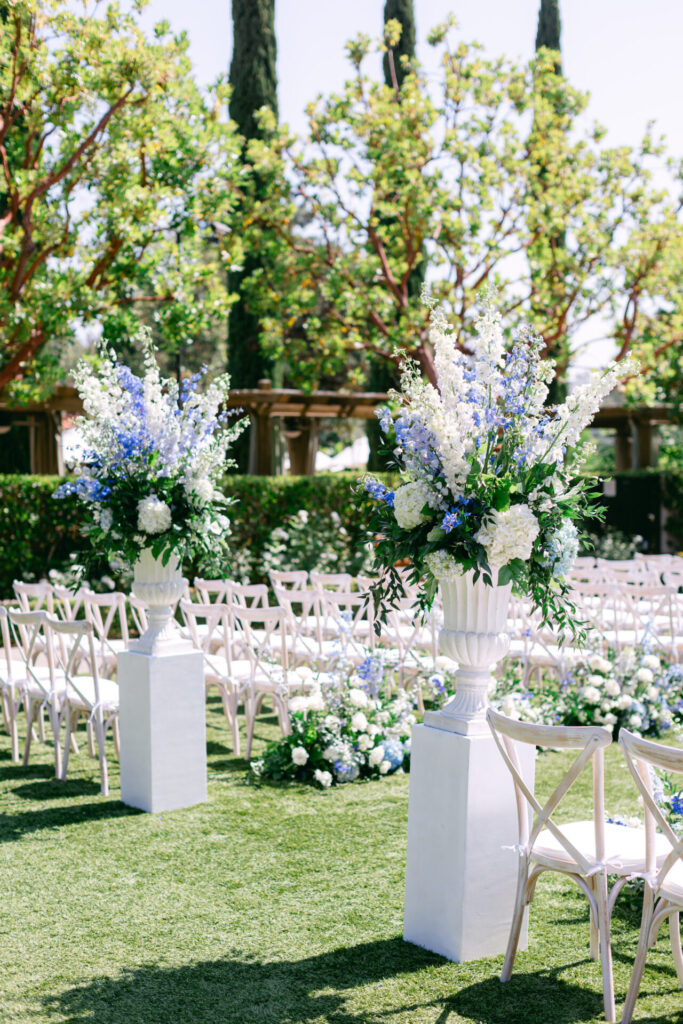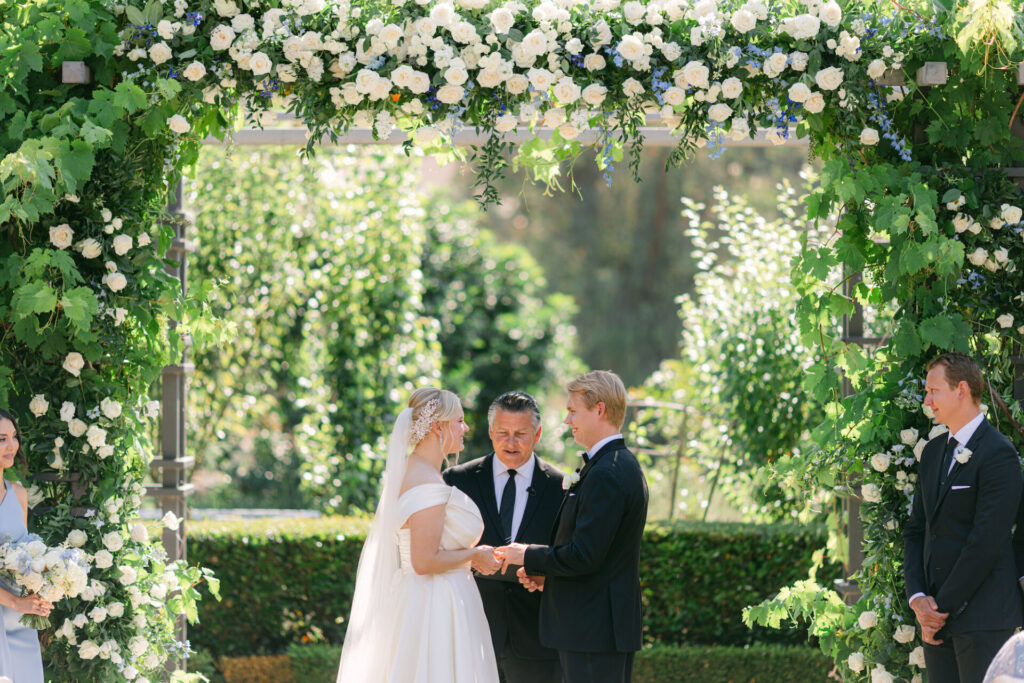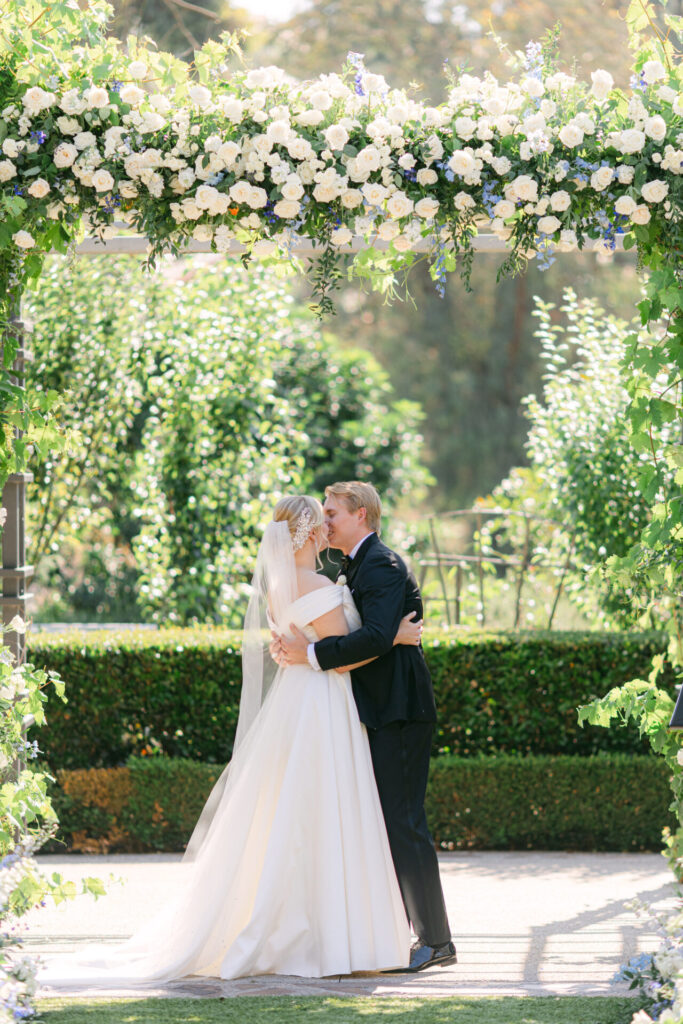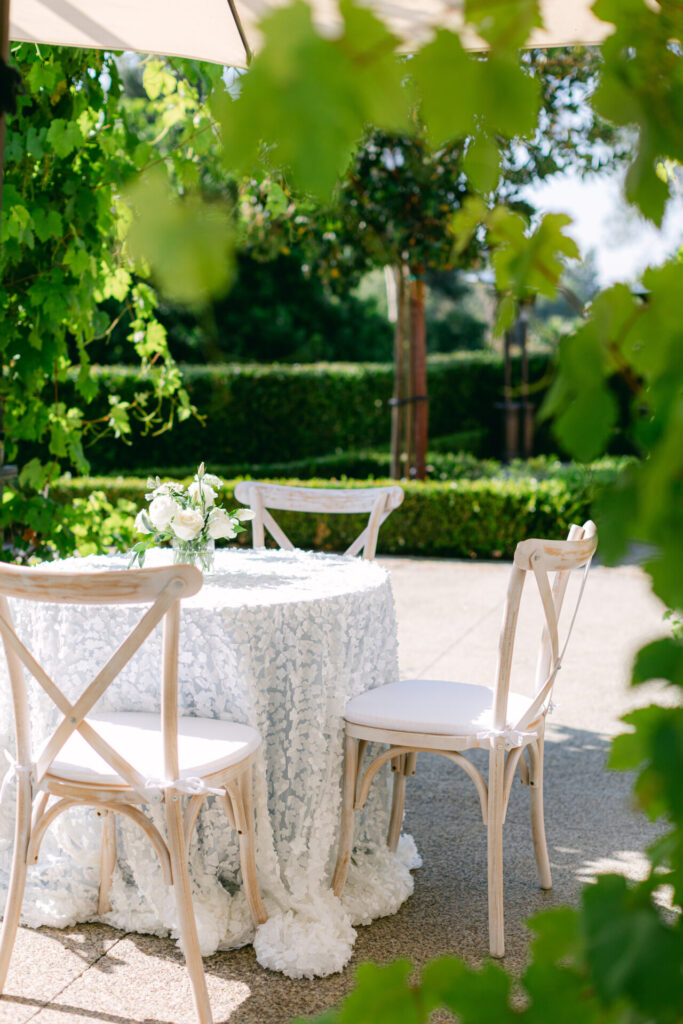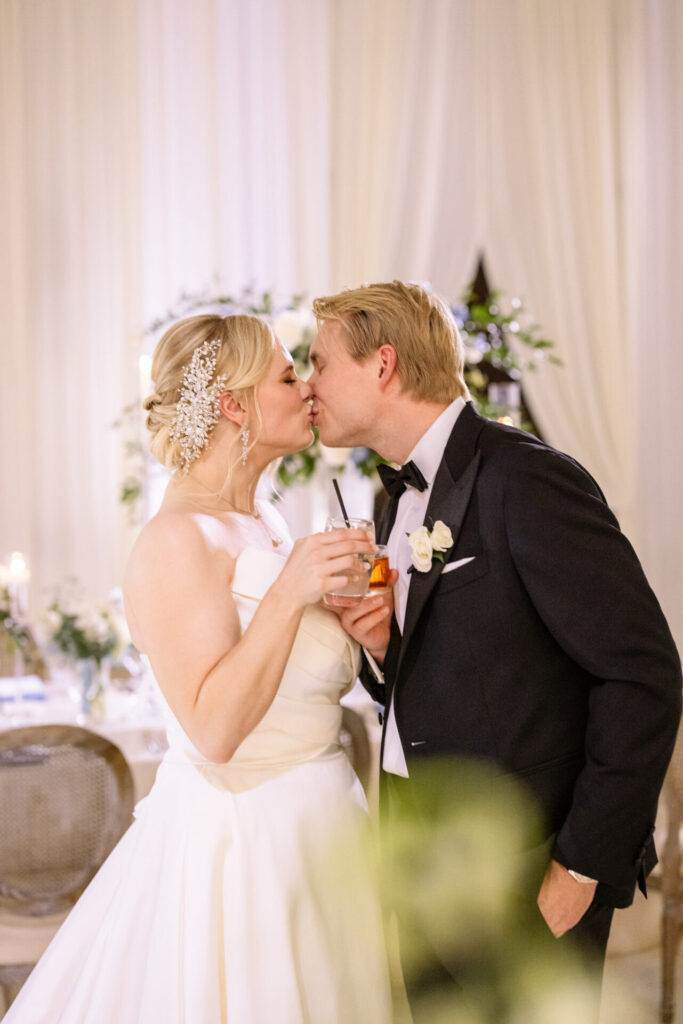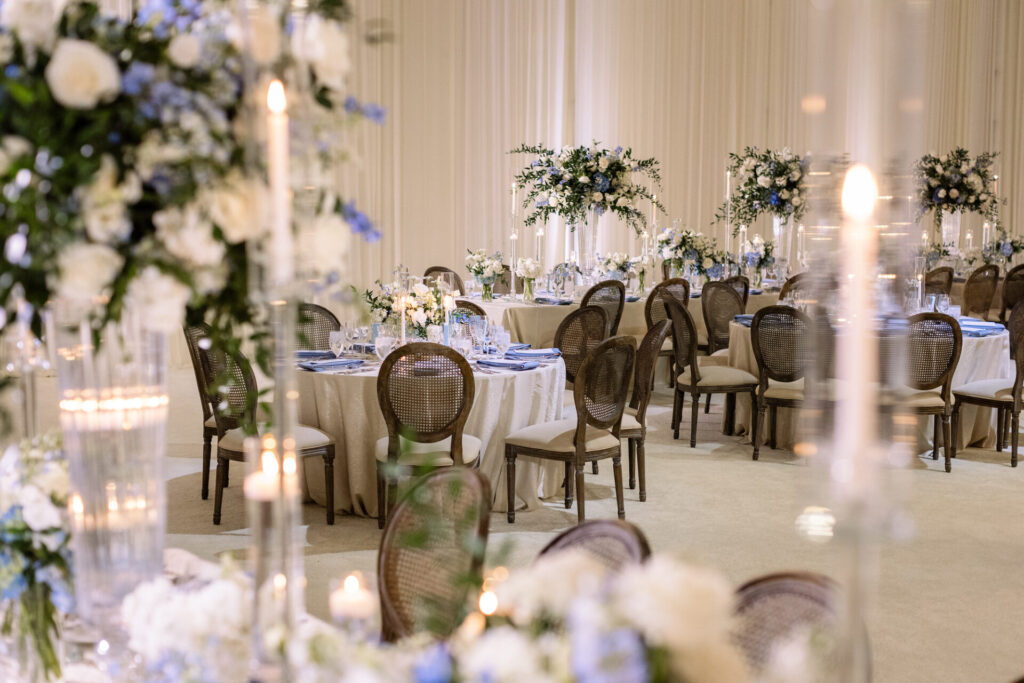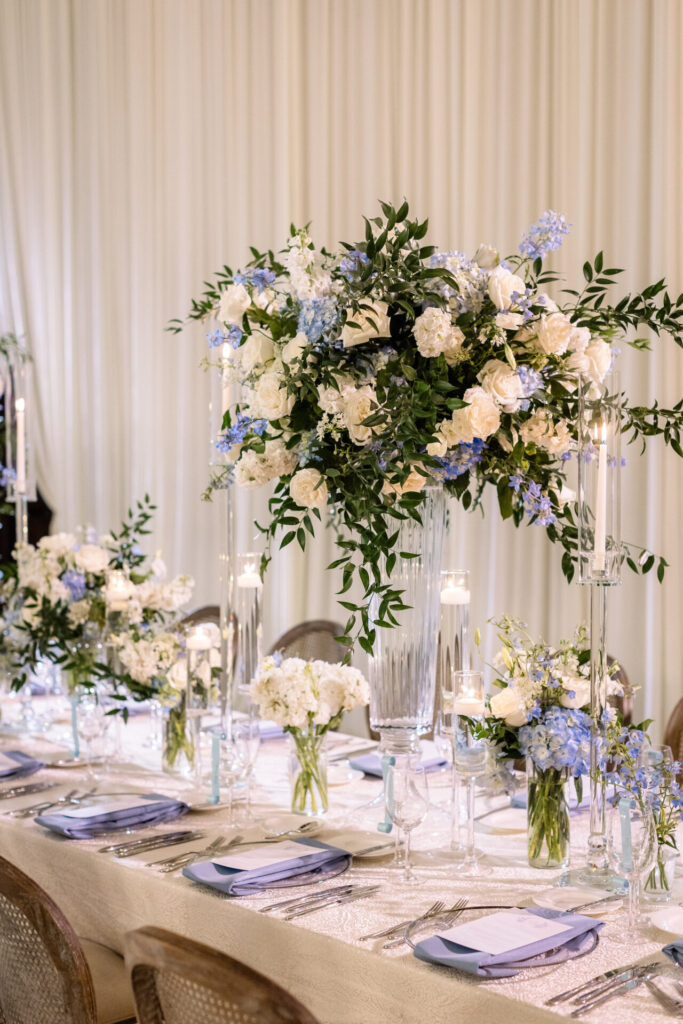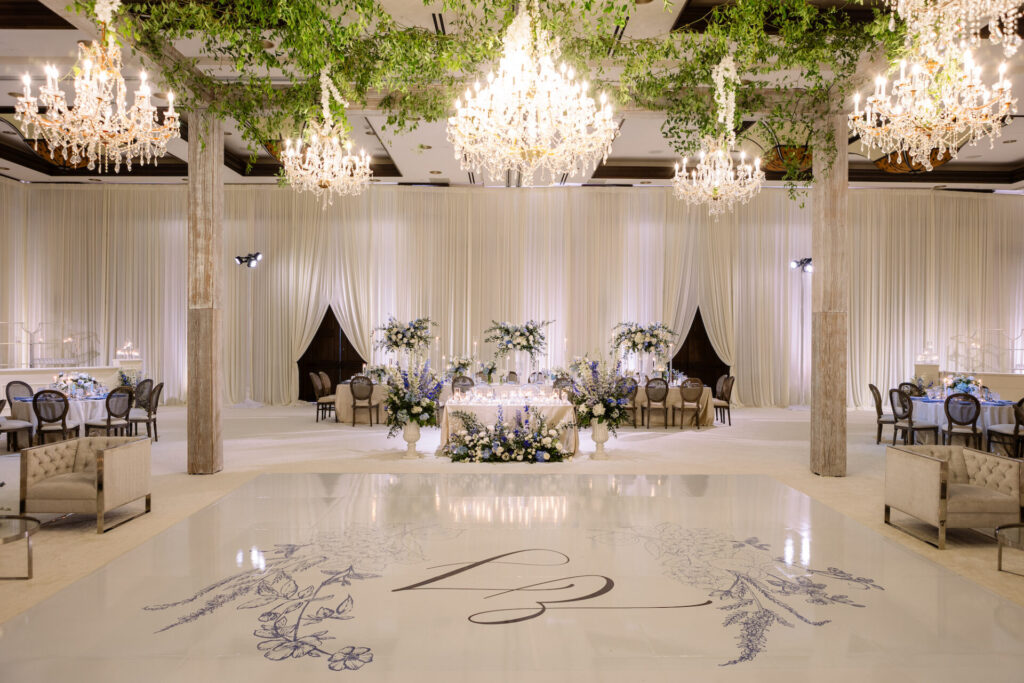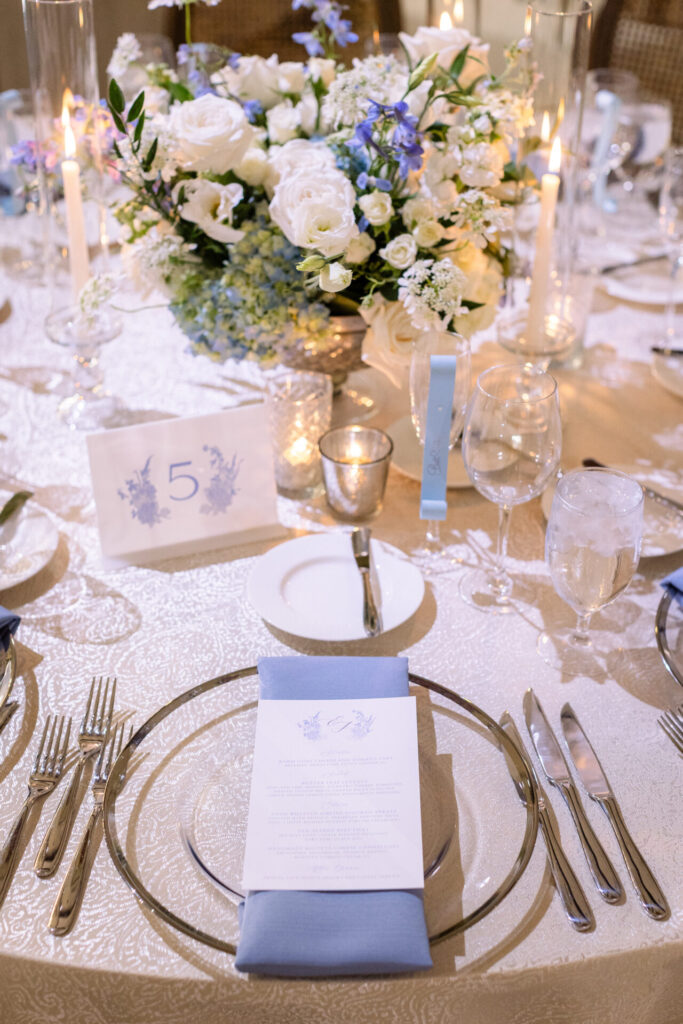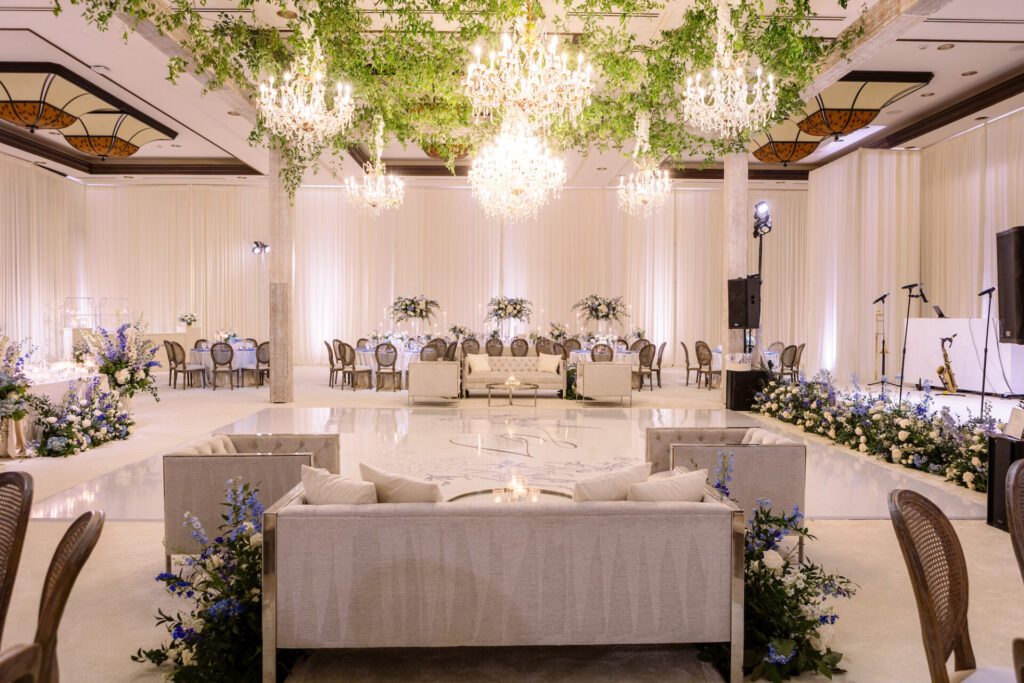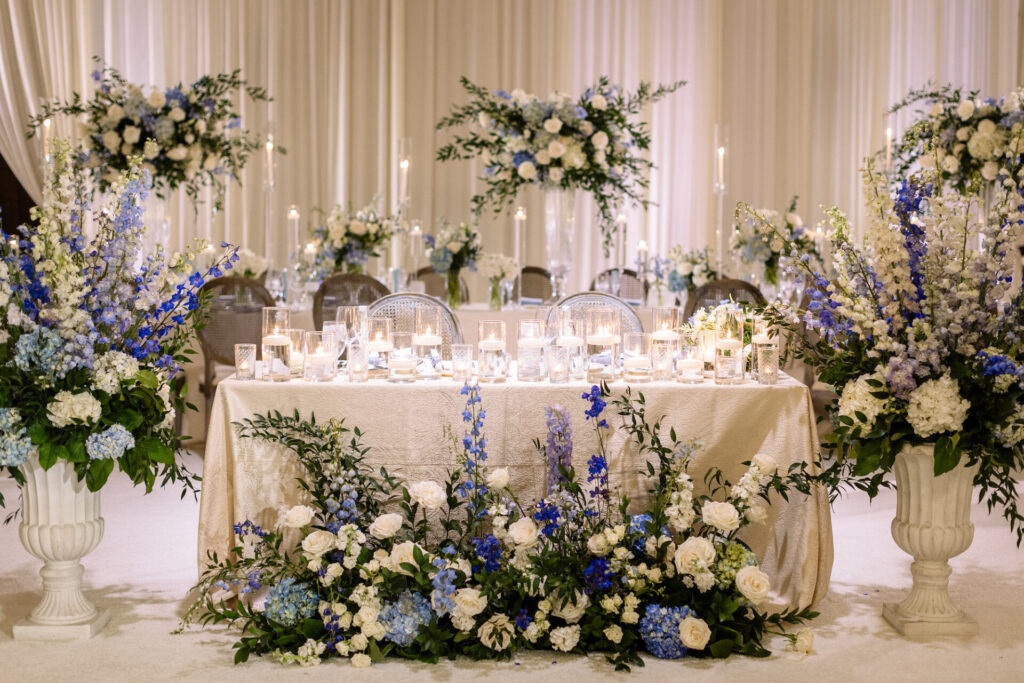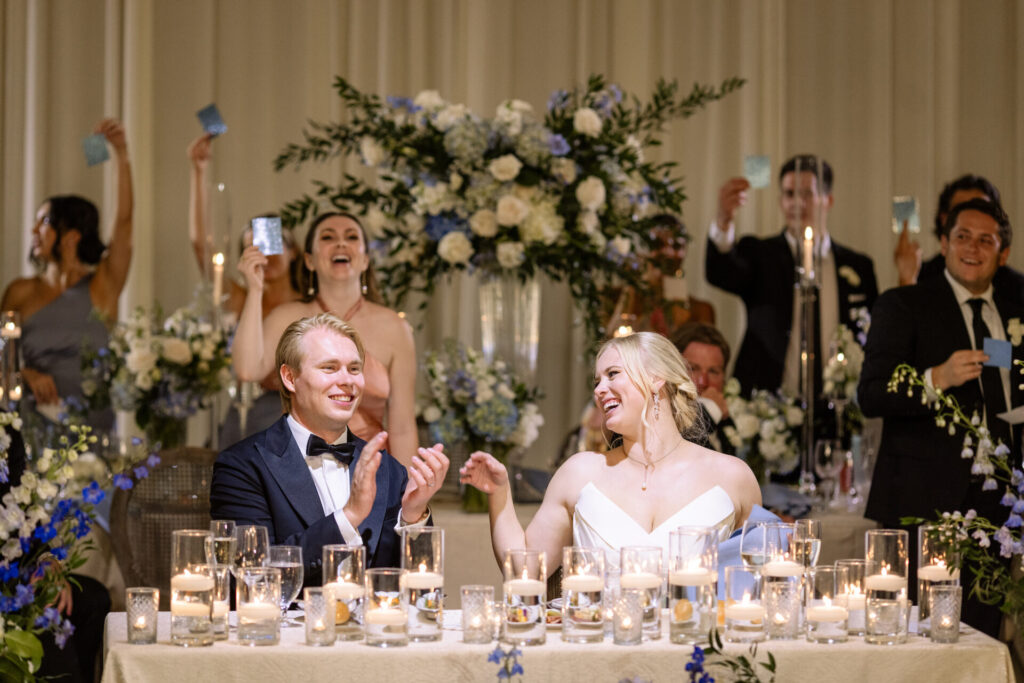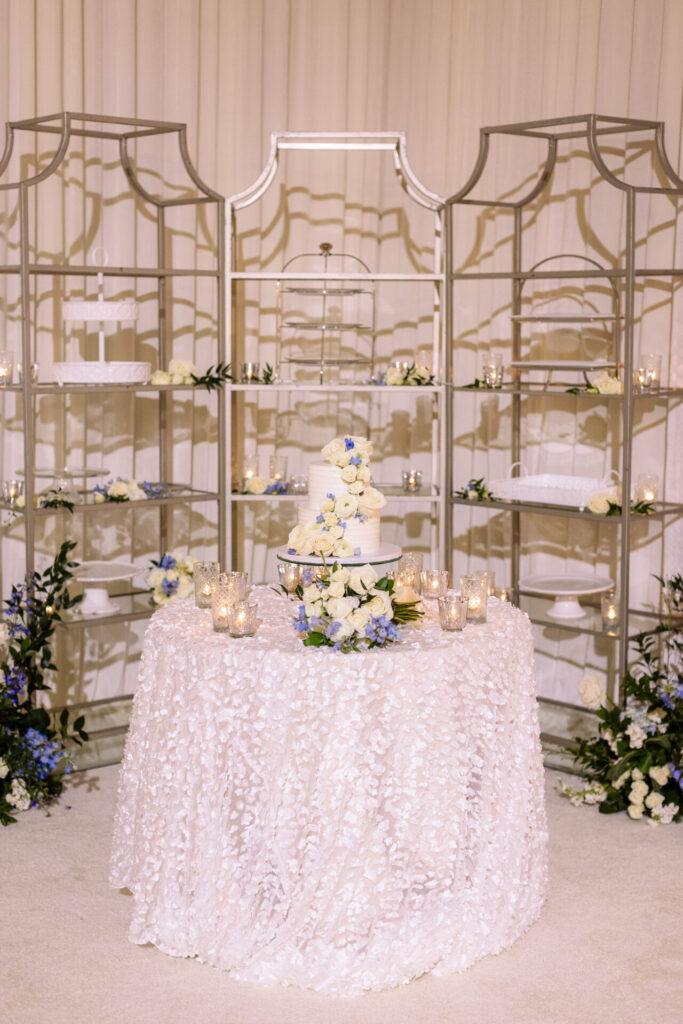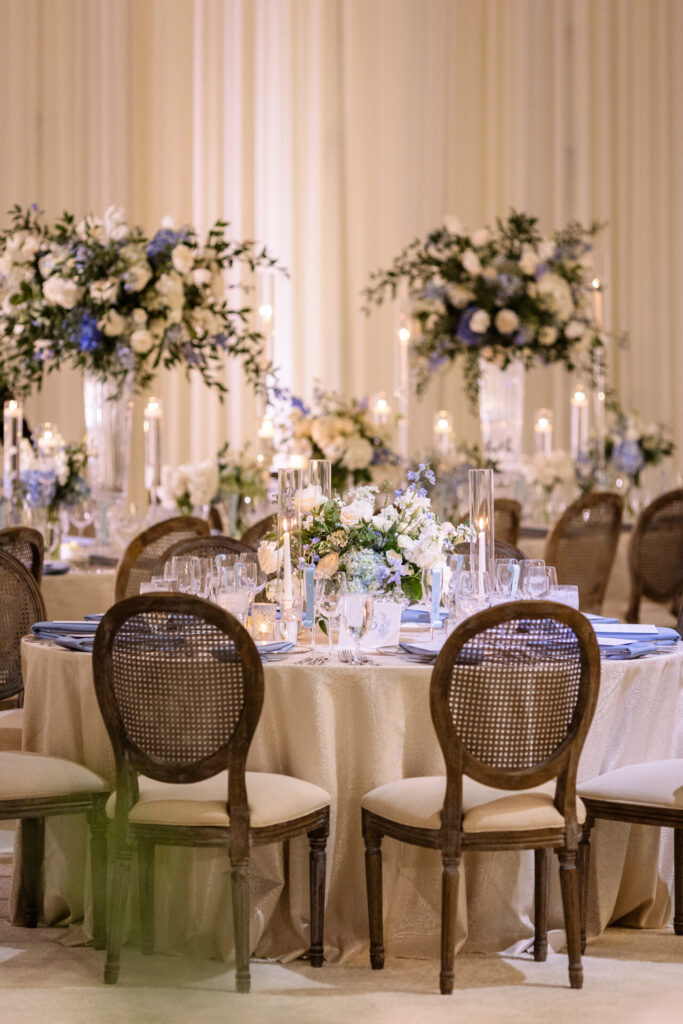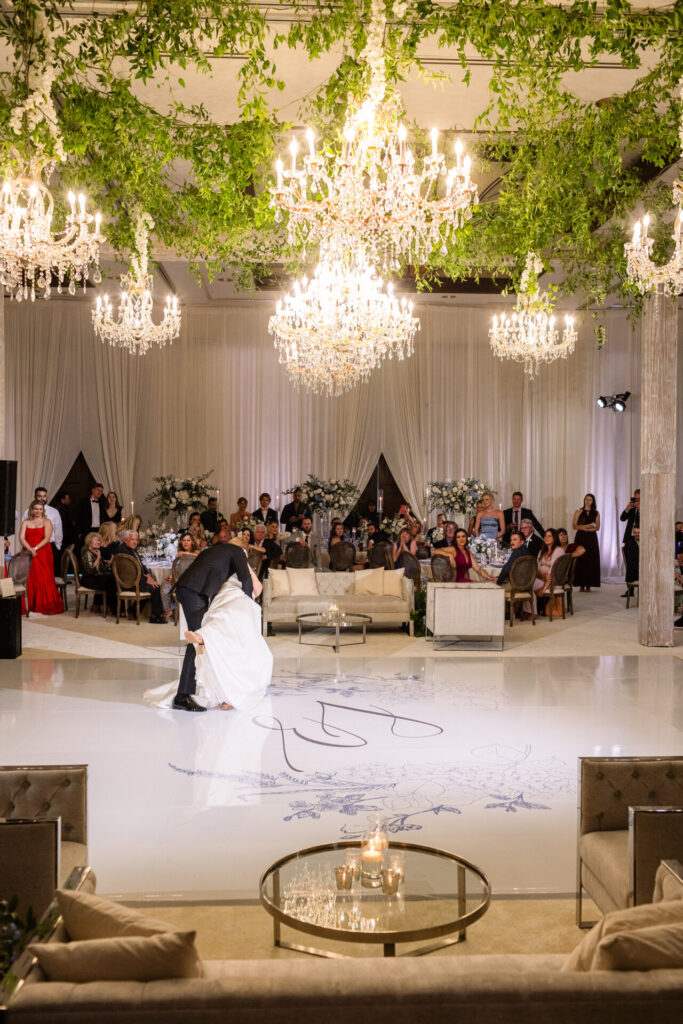 Planner: Kelsey Events | Photography: Brett Hickman Photography | Floral Design: Flowers by Cina | Ice Sculpture: Ice Bulb | Linens: BBJ La Tavola | Photo Booth: Pixster Photo Booth | Desserts: Cute Cakes Bakery & Cafe | Lighting: SD Social Lights | Venue: Rancho Bernardo Inn | Paper Goods: Honeycrisp Designs | Rentals: Hire Elegance 1111 Event Rentals | Entertainment: VIPS Entertainment | Video: One Story Weddings | Custom Signage: Bader Collective
---
You might also like