Elegant Al Fresco All White Garden Wedding
At the idyllic Hummingbird Best Ranch, Michelle and Sipan celebrated their love in an elegant al fresco all white garden wedding. Against the backdrop of an olive tree grove, their love story unfolded in the form of an intimate ceremony where the two said "I do". Keep reading for the details and a look at the stunning images captured by Tracy Pacana Phootgraphy!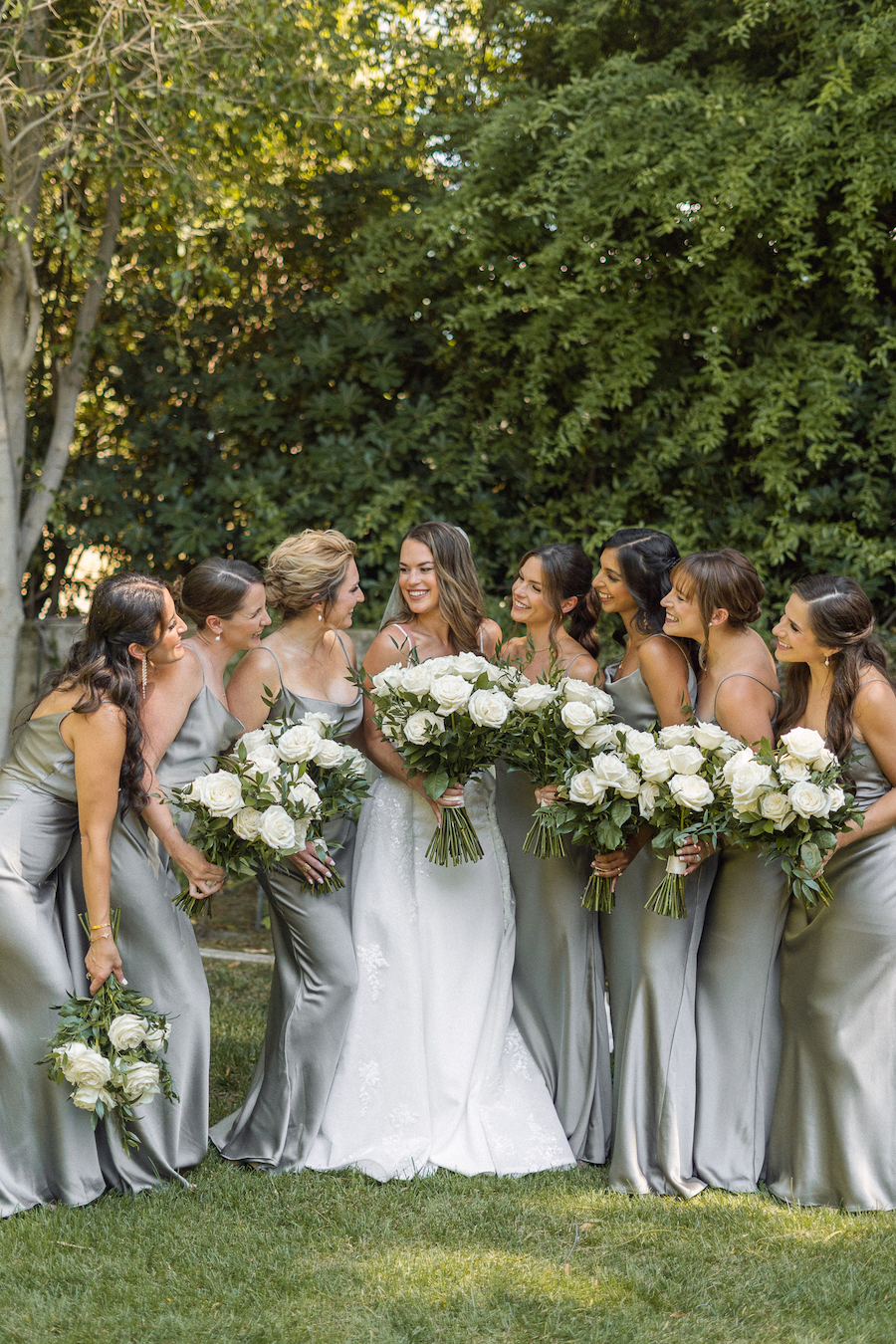 The air was filled with the delicate fragrance of blossoms, as guests gathered beneath the ancient olive trees, their leaves whispering tales of time. The natural beauty of the grove perfectly complemented the elegant vision that Michelle and Sipan had dreamed of for their special day.
The ceremony was a vision of pure sophistication, with every detail thoughtfully curated in shades of pristine white. From the elevated floral designs lining the aisle entrance to the ethereal floral columns that framed the ceremony, the garden seemed to bloom with an otherworldly radiance.
As vows were exchanged, the sun began its descent, casting a warm, golden hue over the proceedings. The moment was nothing short of magical, a testament to the timeless beauty that an all white garden wedding can bring.
The celebration continued with an alfresco style reception beneath the open sky, where guests dined amidst the stars. The tables were adorned with modern displays of individual white rose stems in vases paired with candlelight that glistened in the moonlight. It was a scene straight out of a fairytale, where nature and romance danced hand in hand.
Every aspect of the day was a testament to the power of simplicity and elegance. Michelle and Sipan's choice of an all white palette created an atmosphere of refined grace, allowing their love to shine through in its purest form.
The all white garden wedding at Hummingbird Best Ranch was more than a celebration; it was a symphony of love and nature in perfect harmony. It was a day when dreams took root, and memories were etched in the hearts of all who bore witness.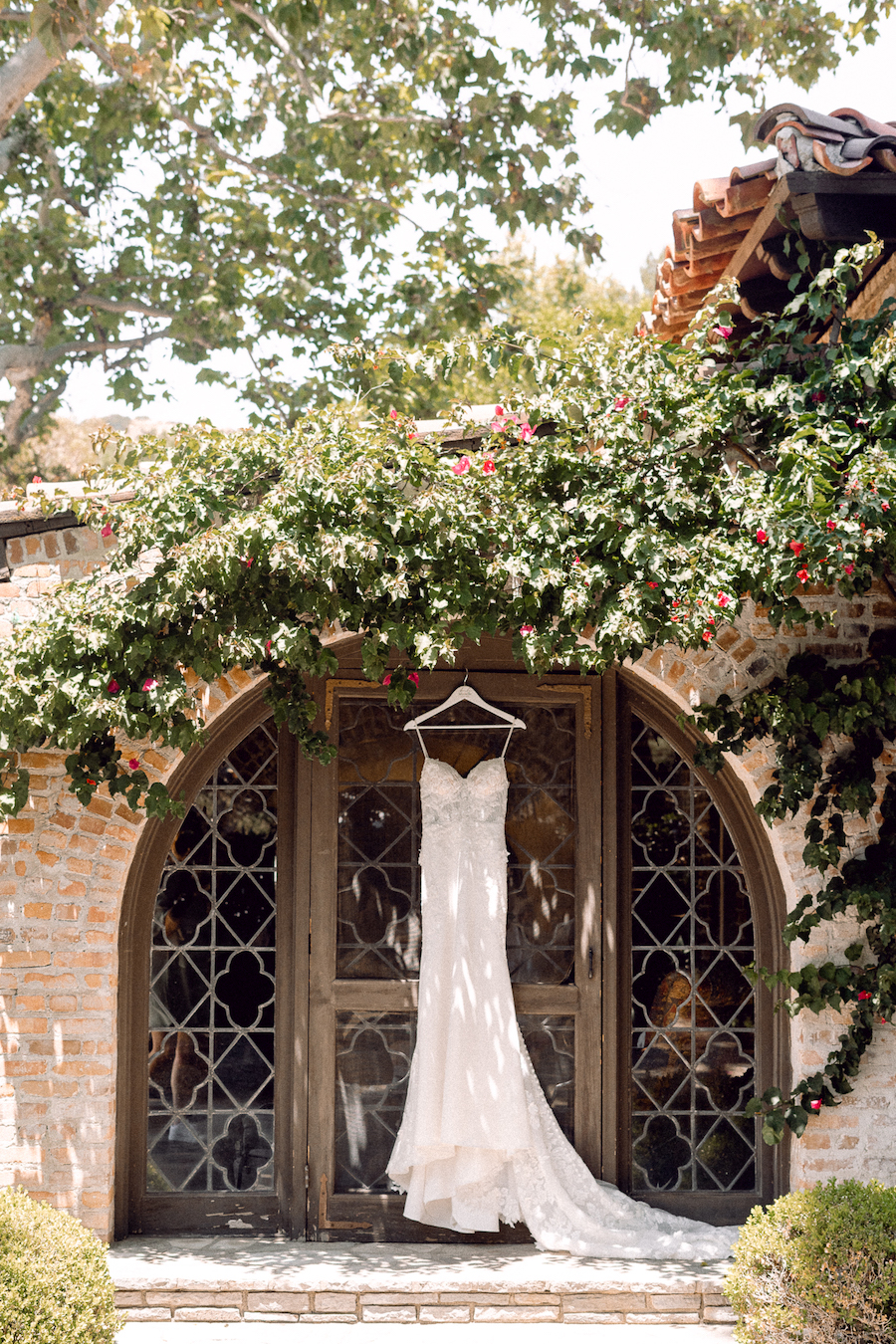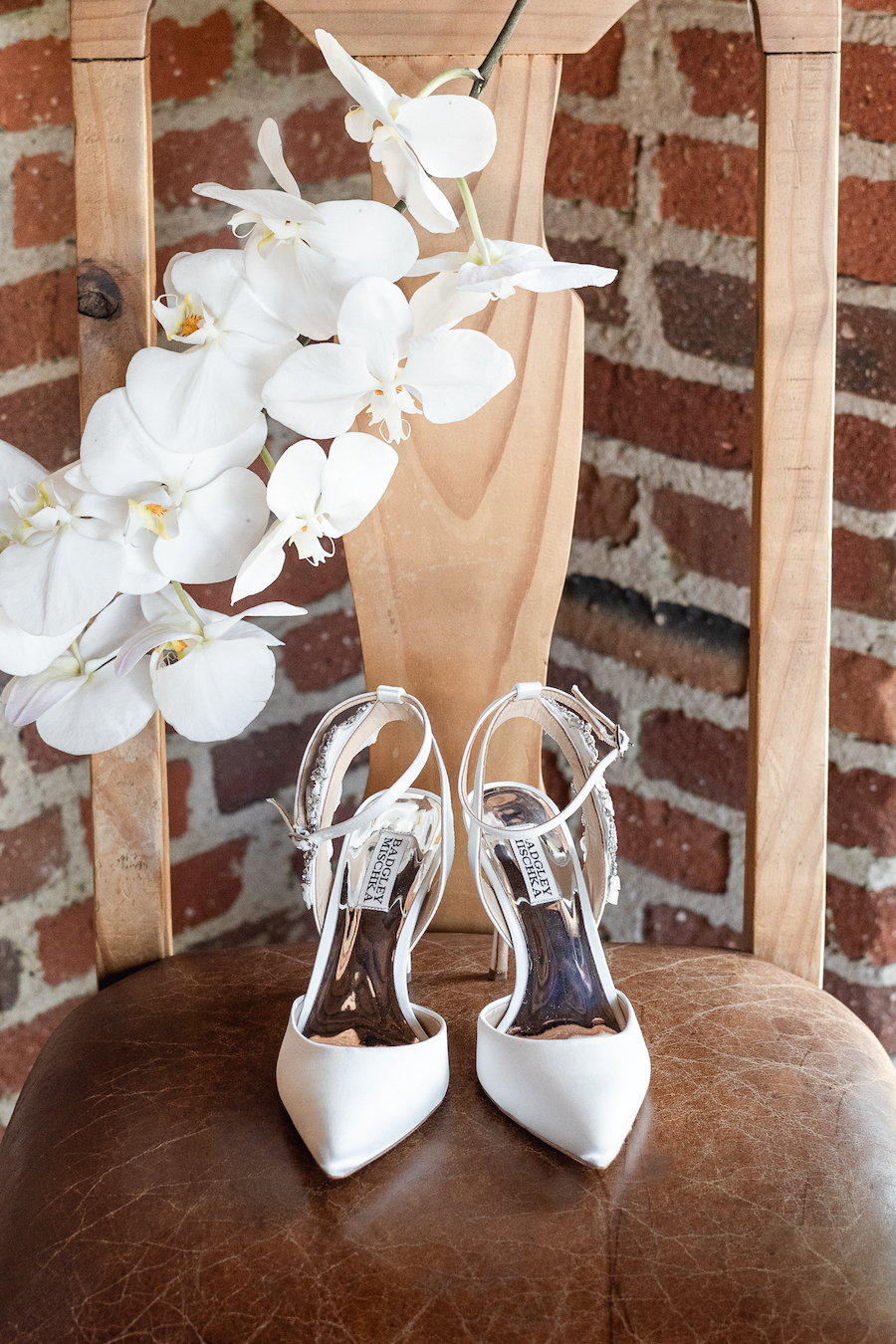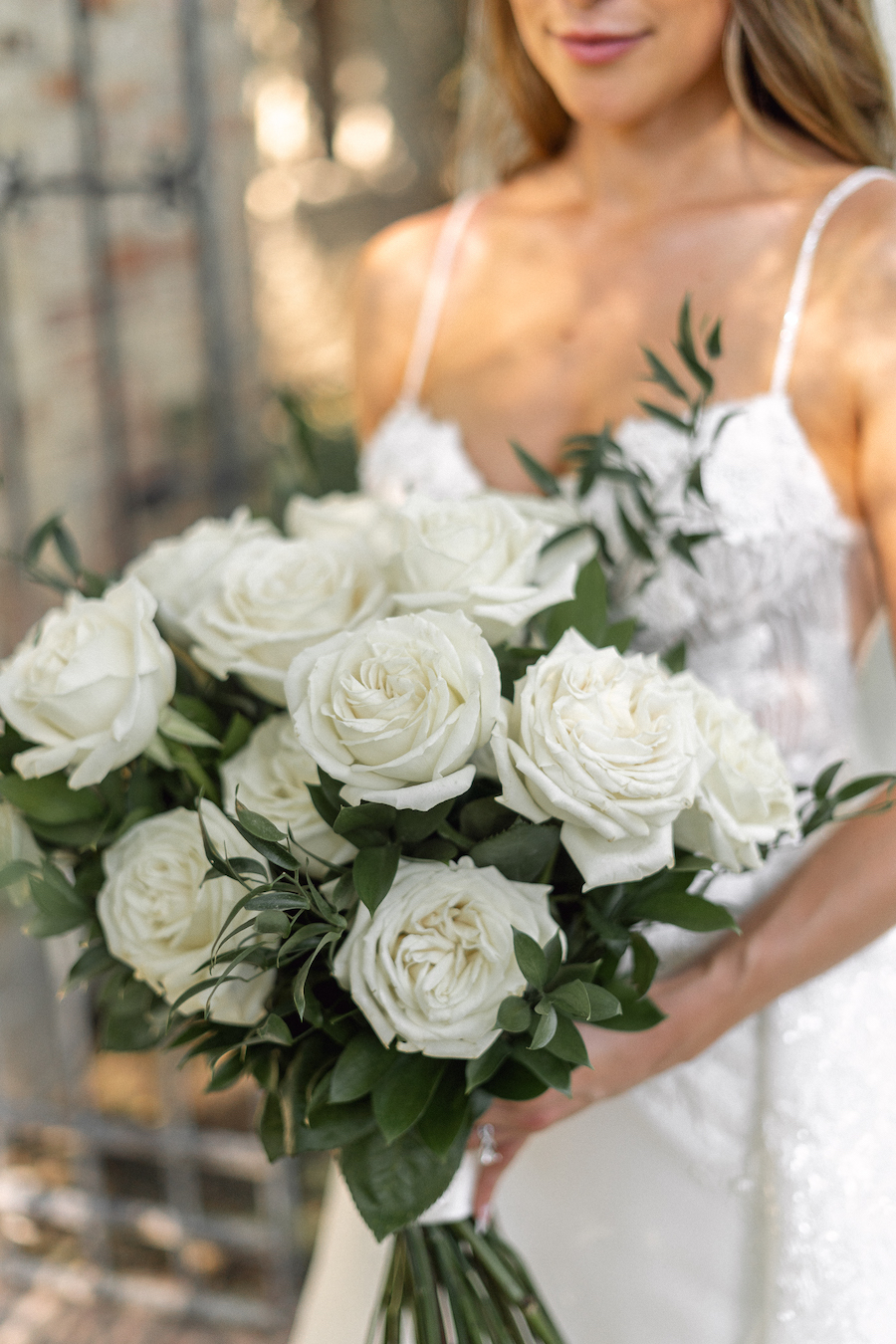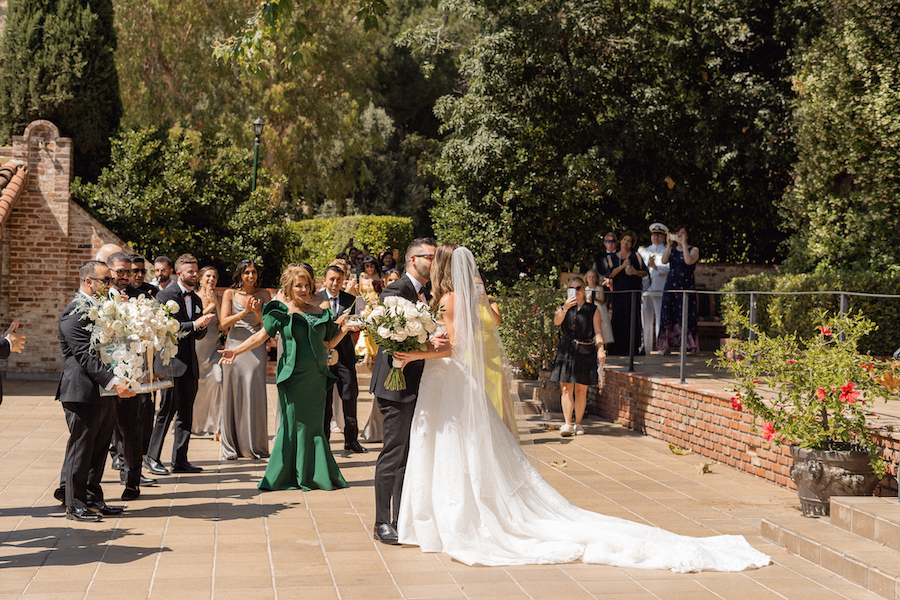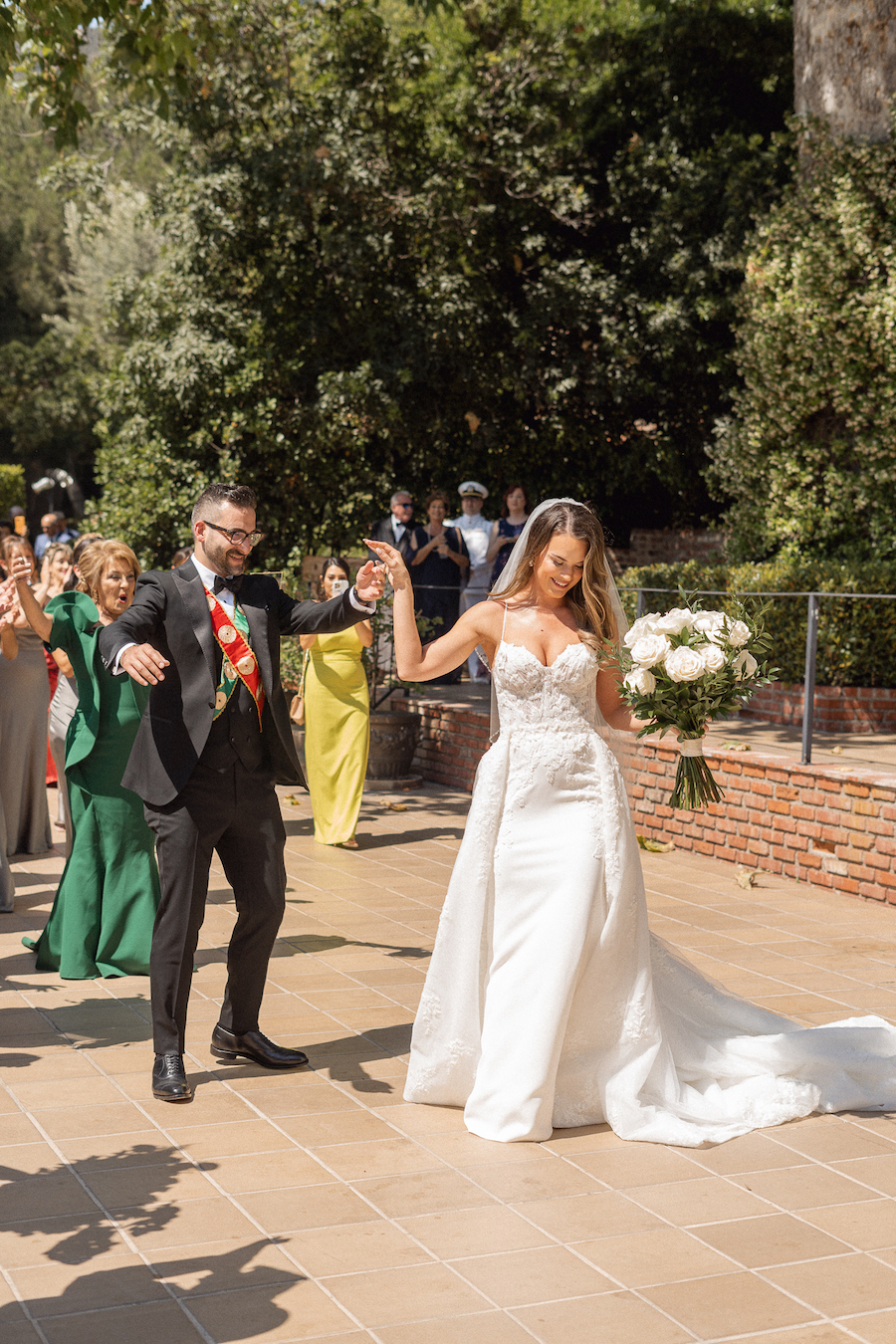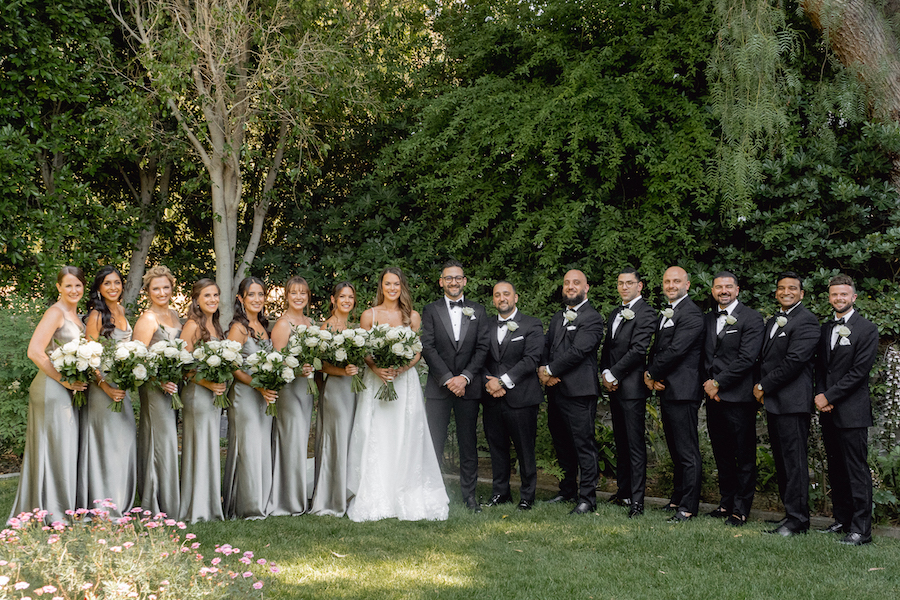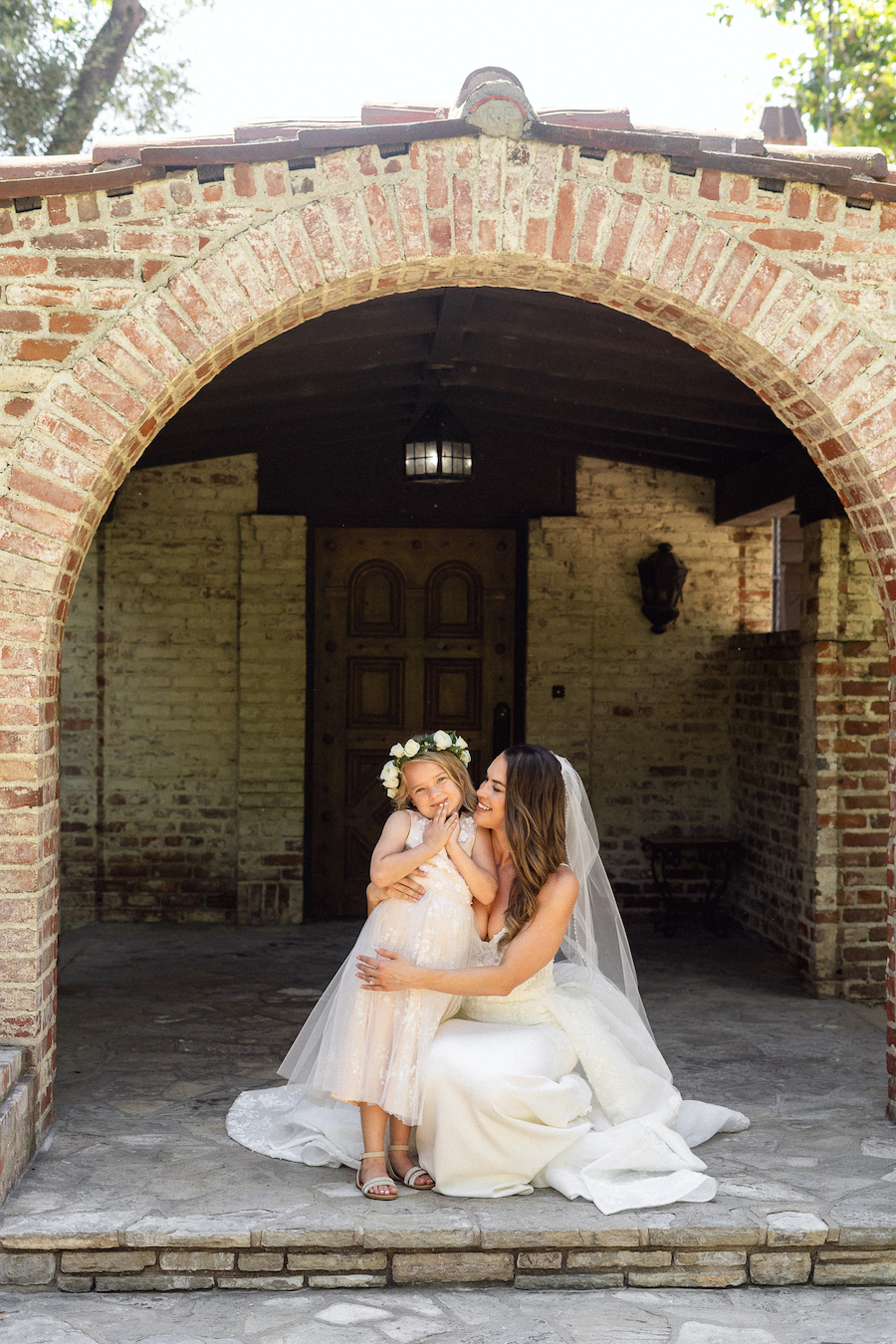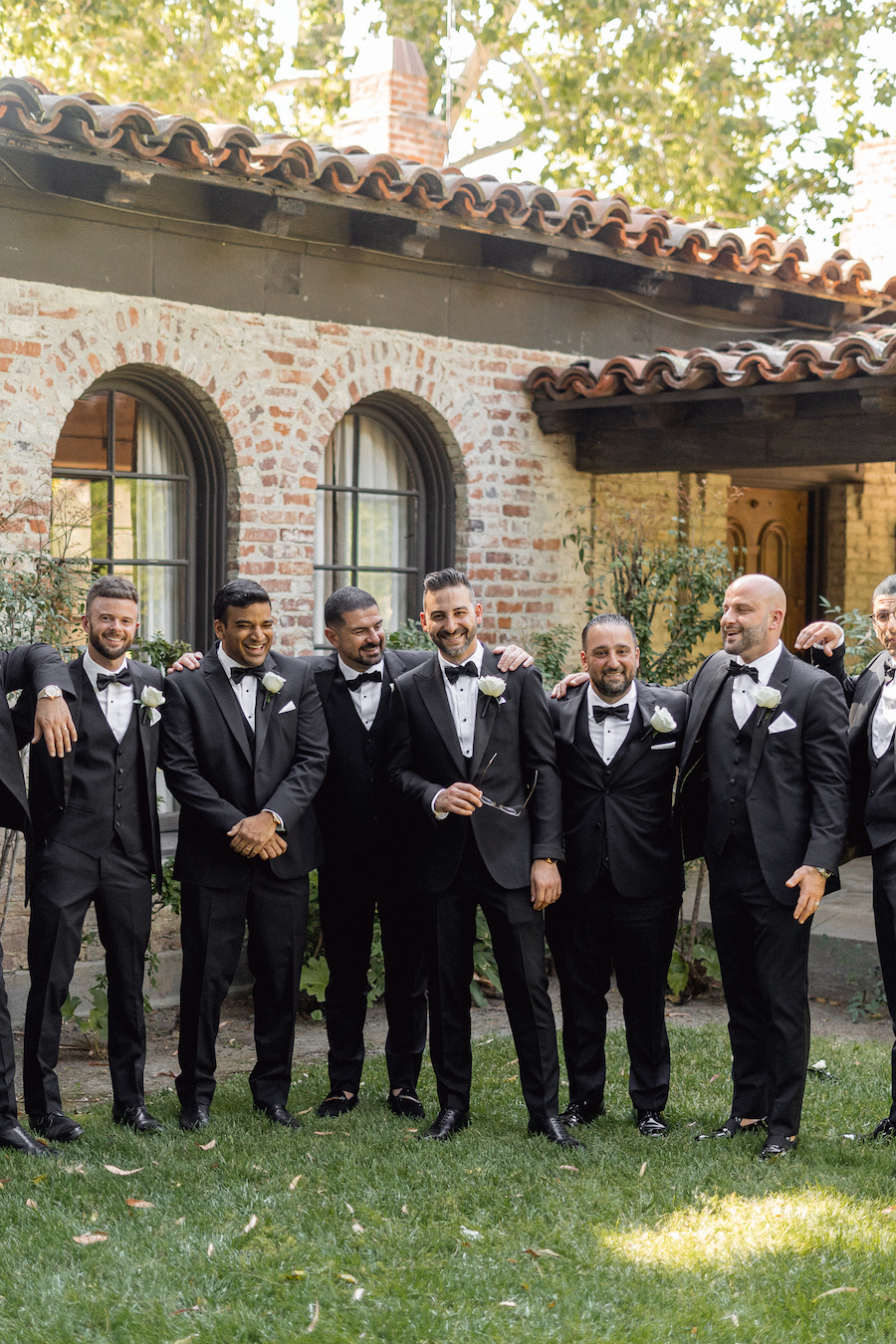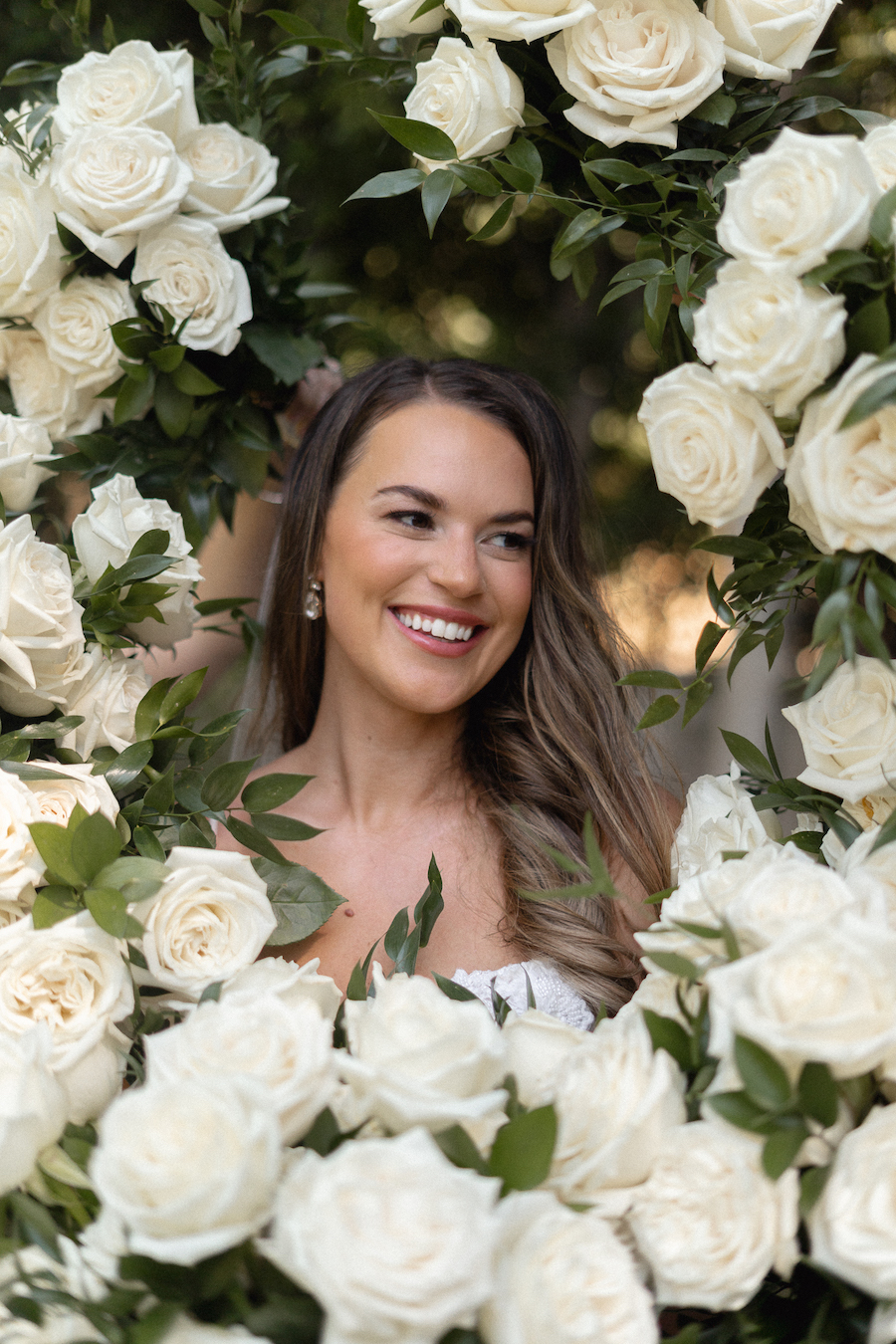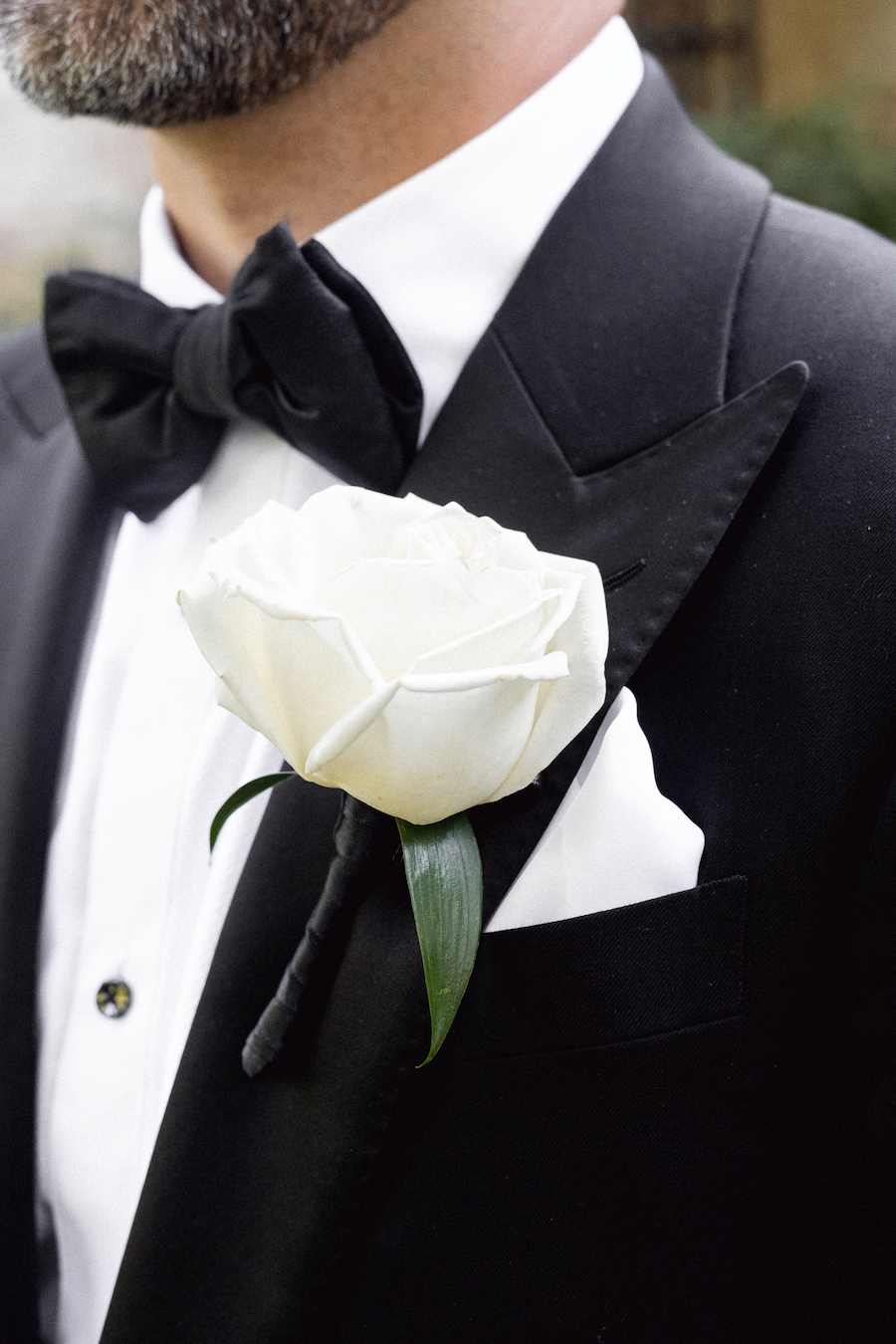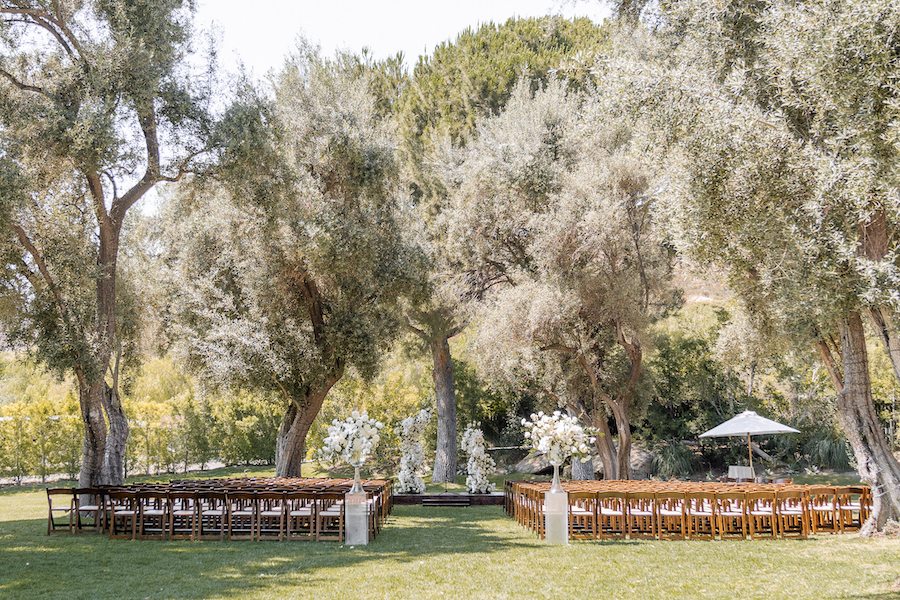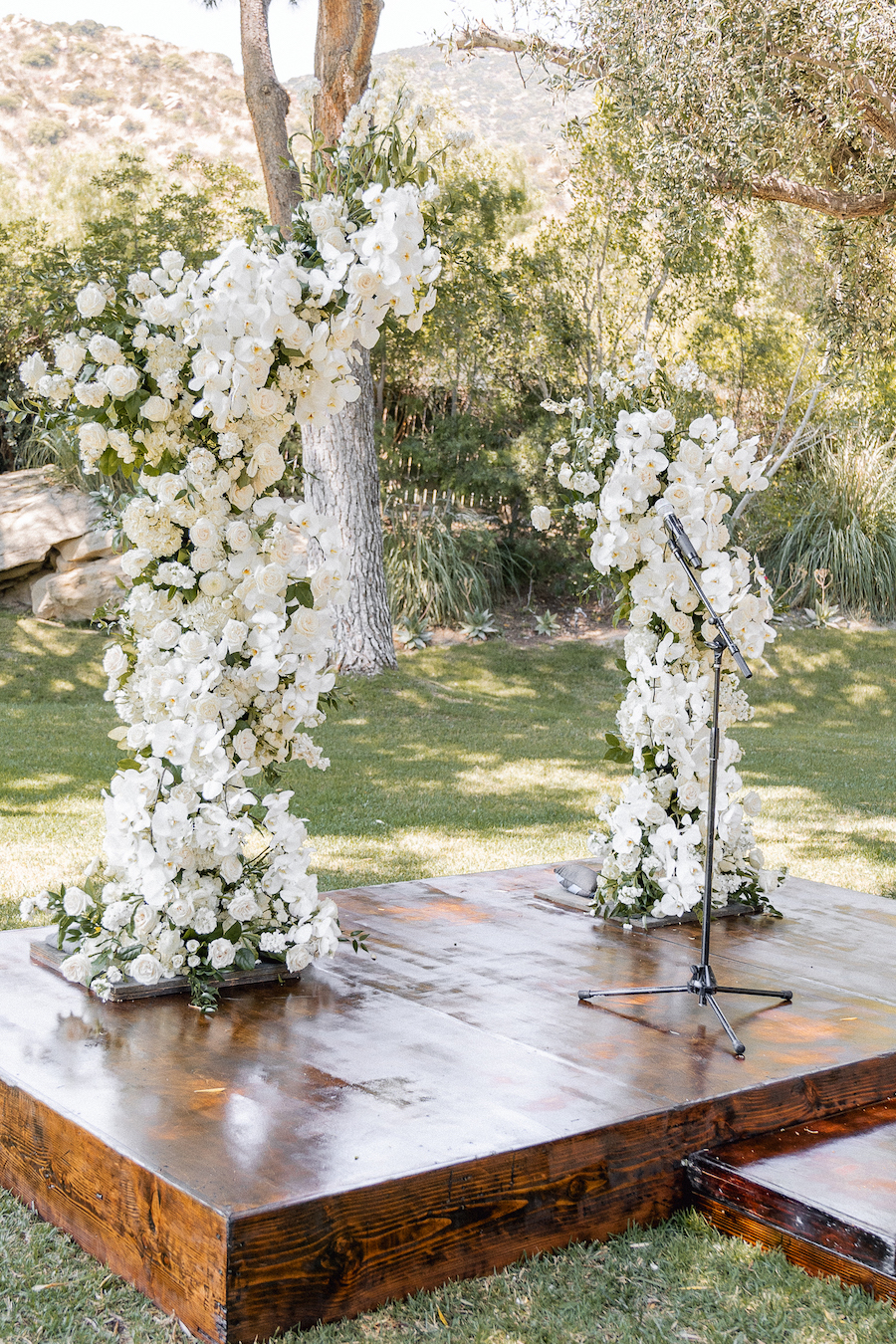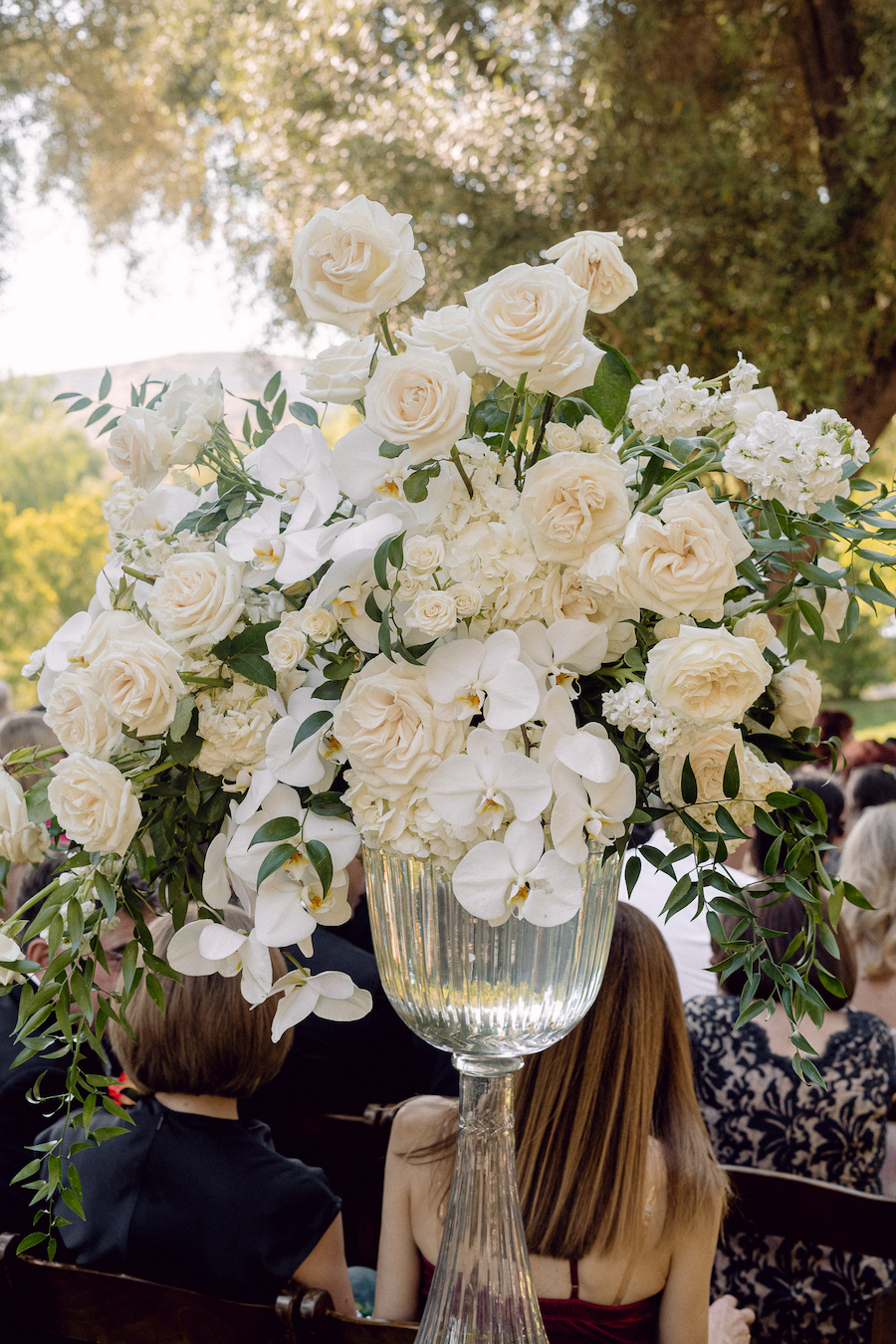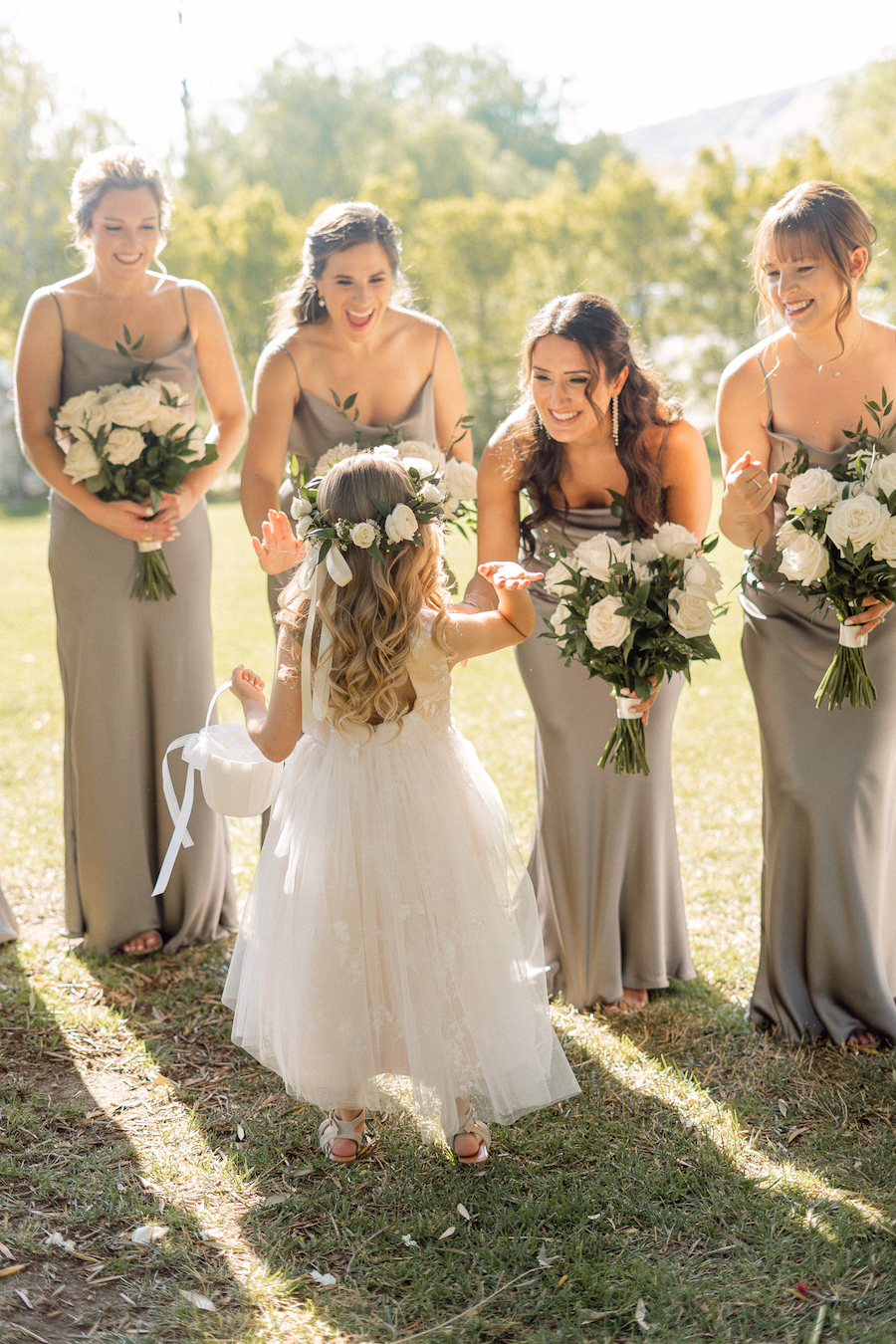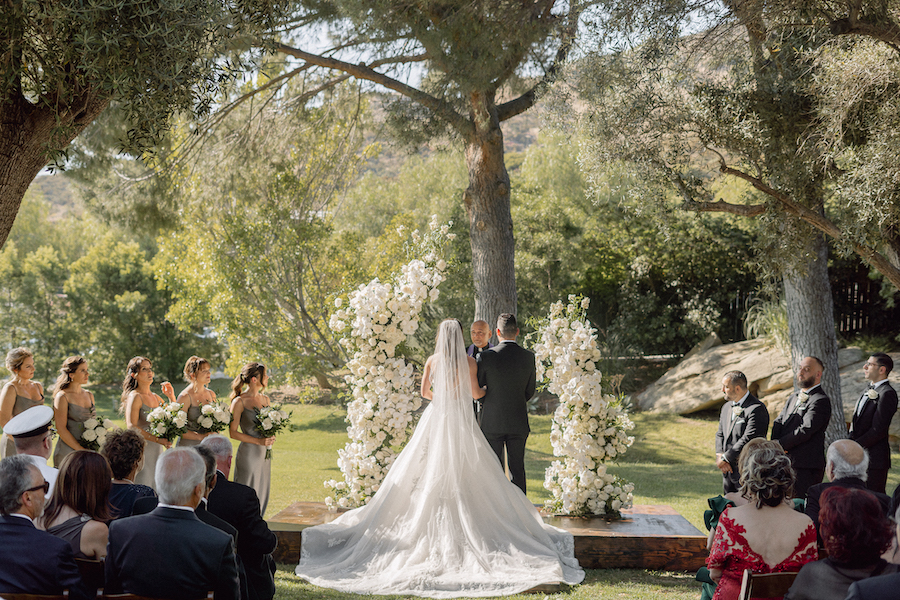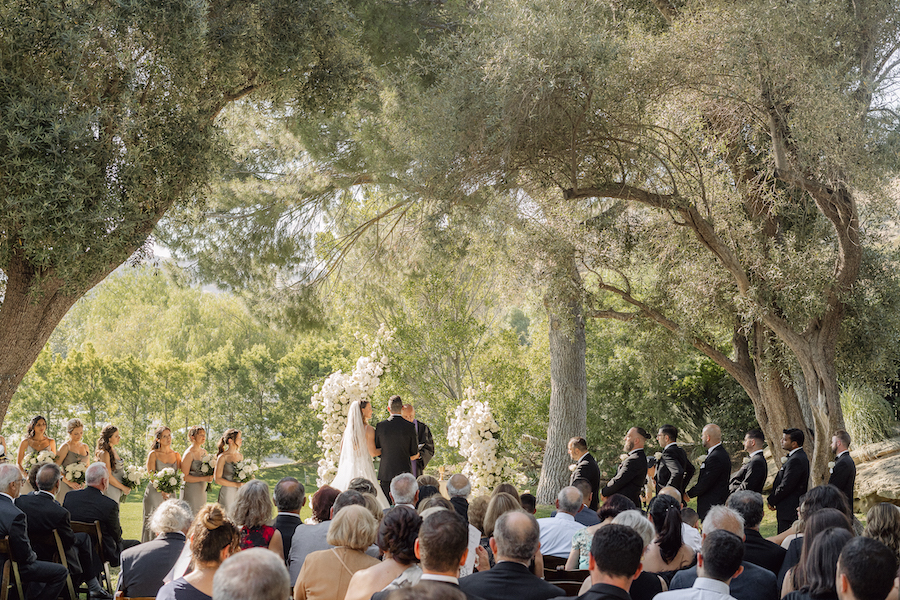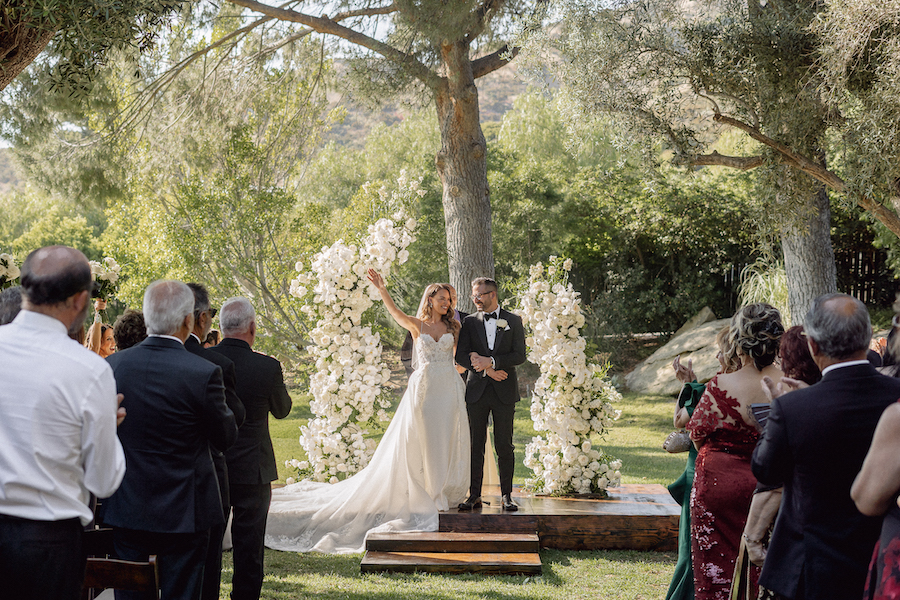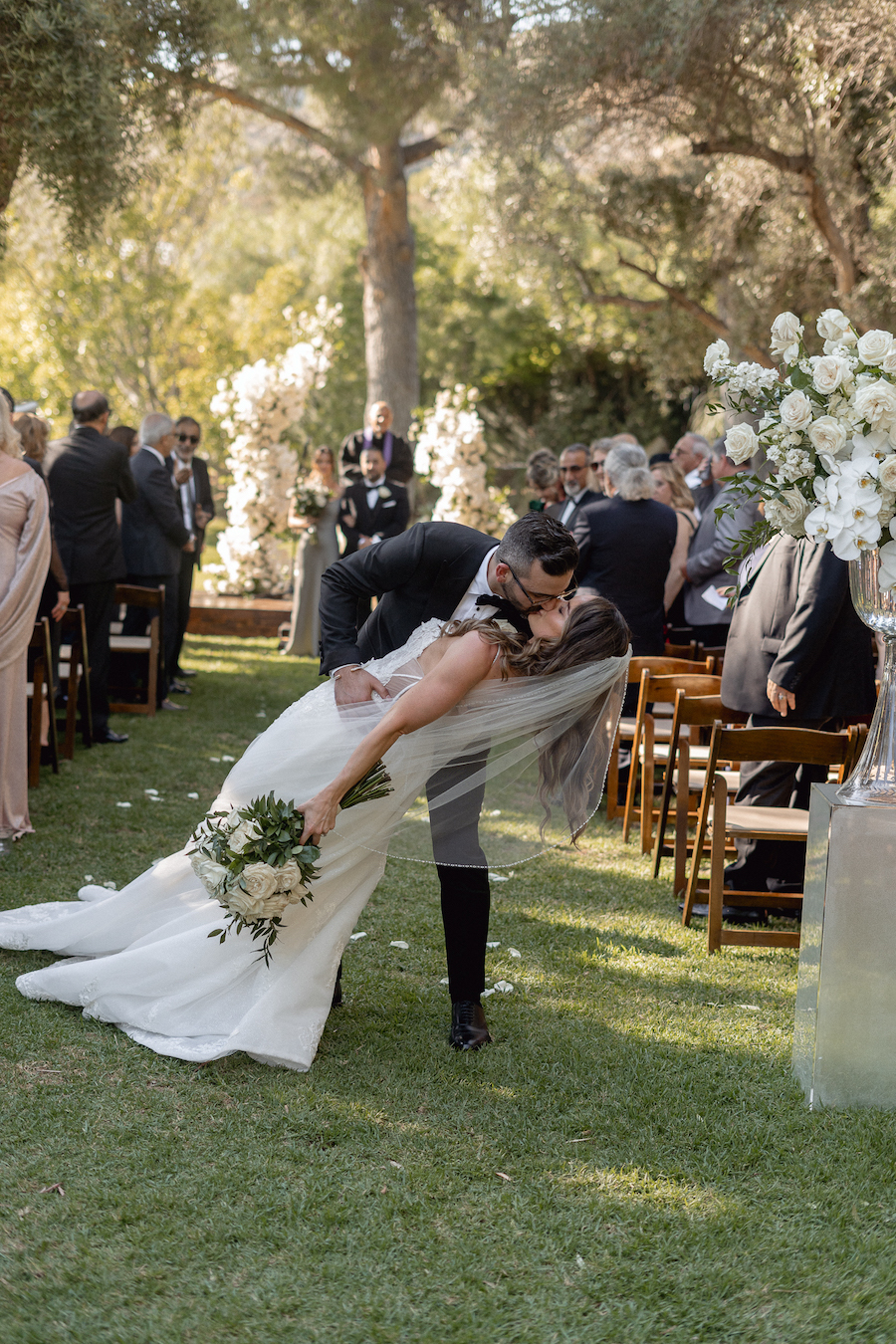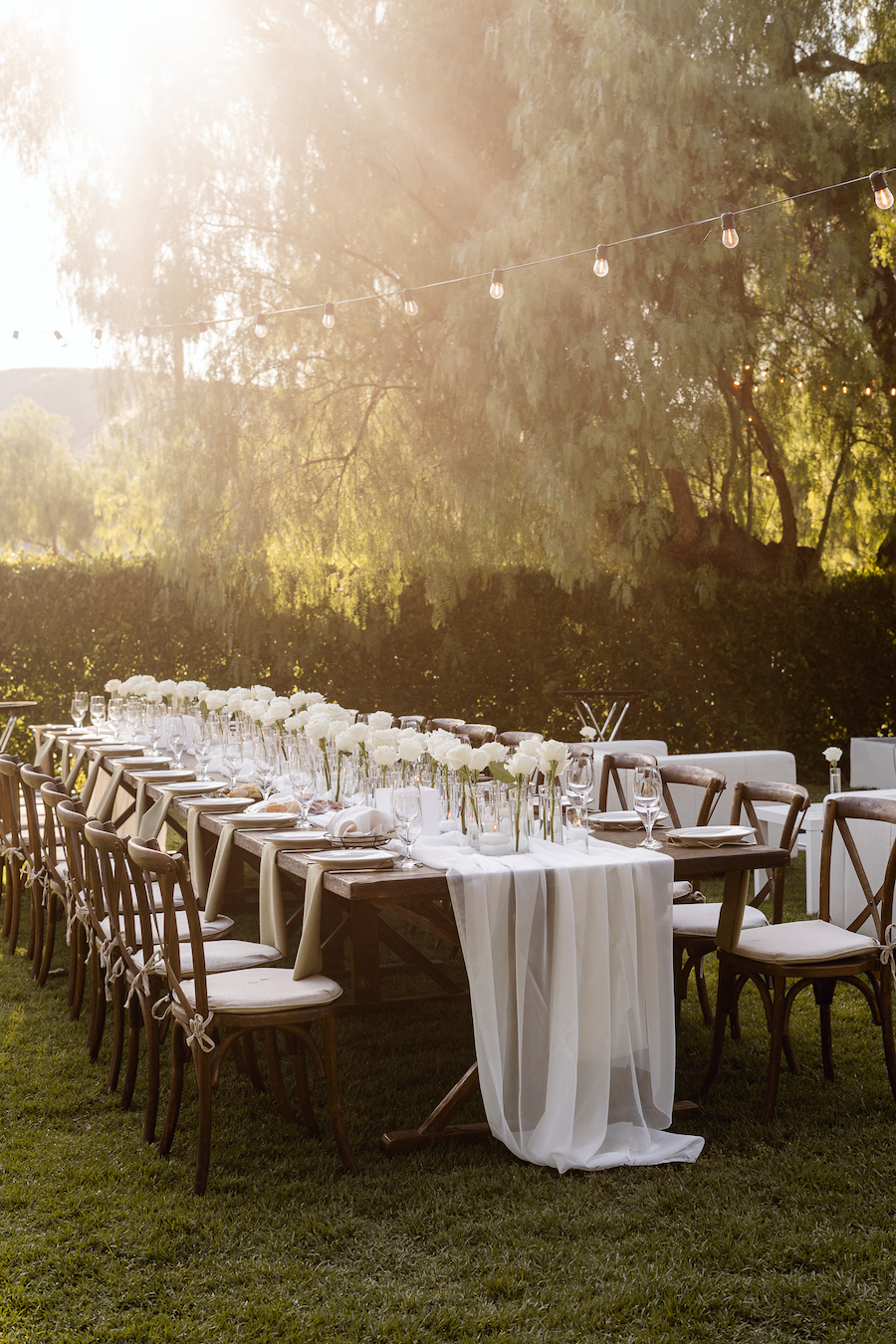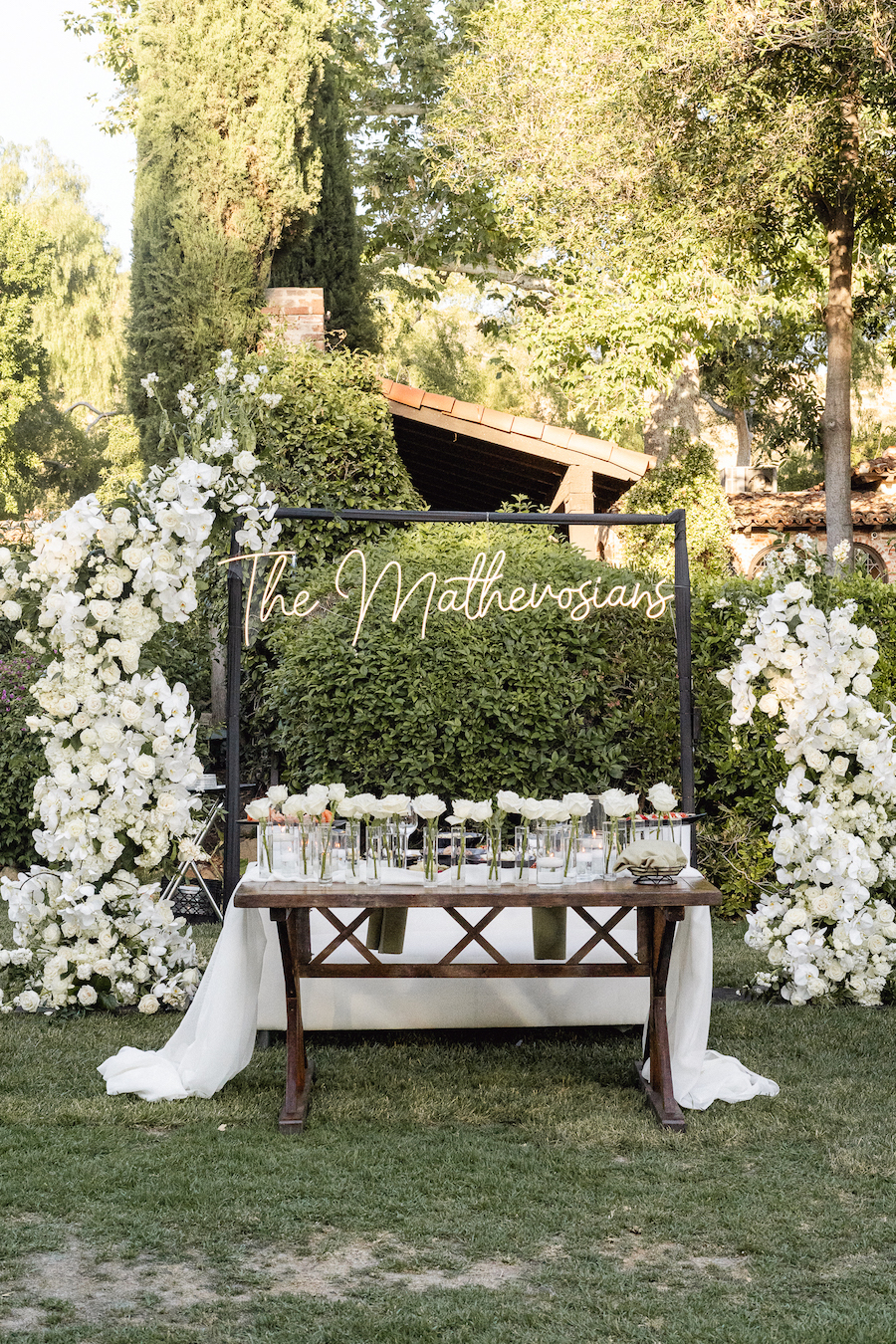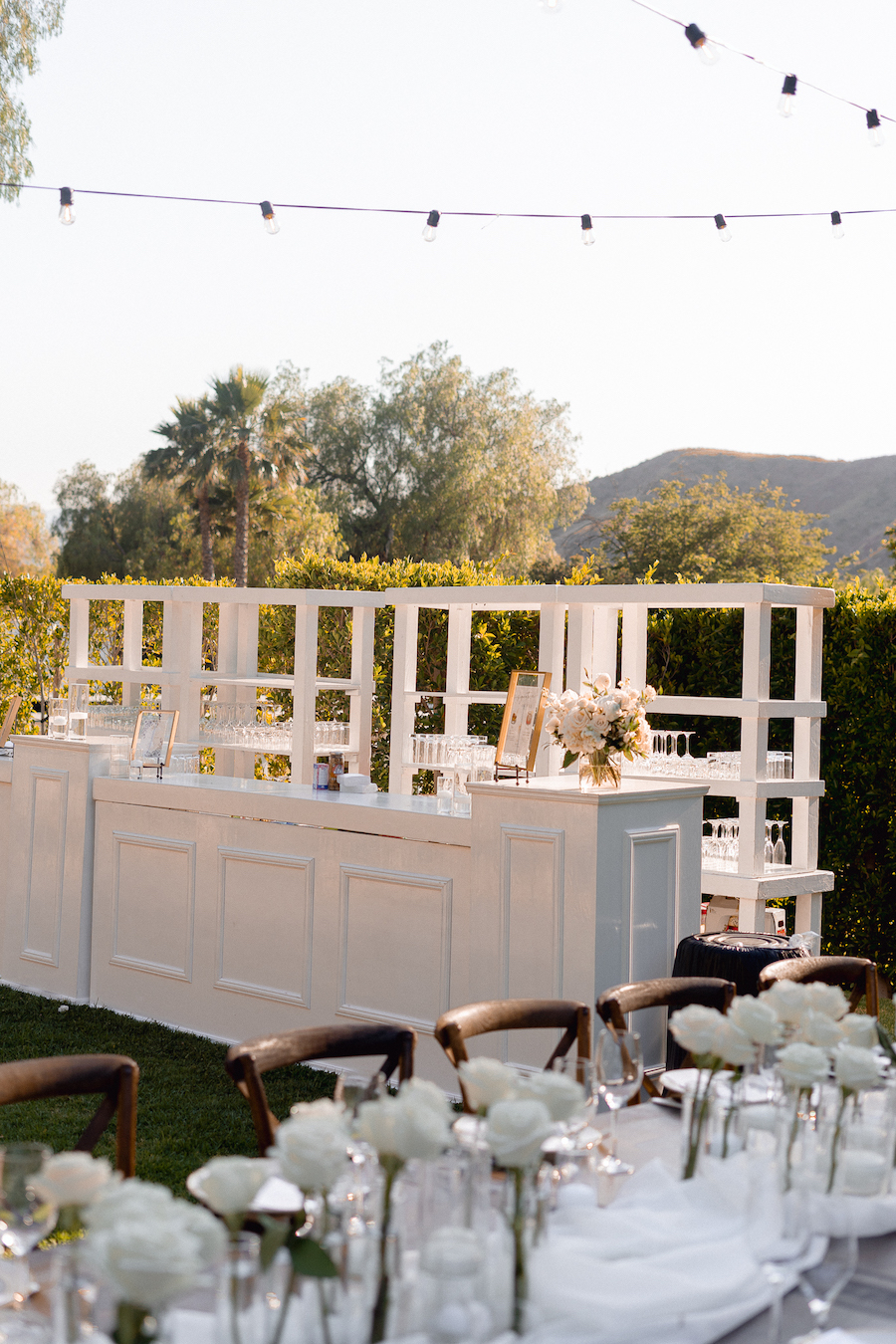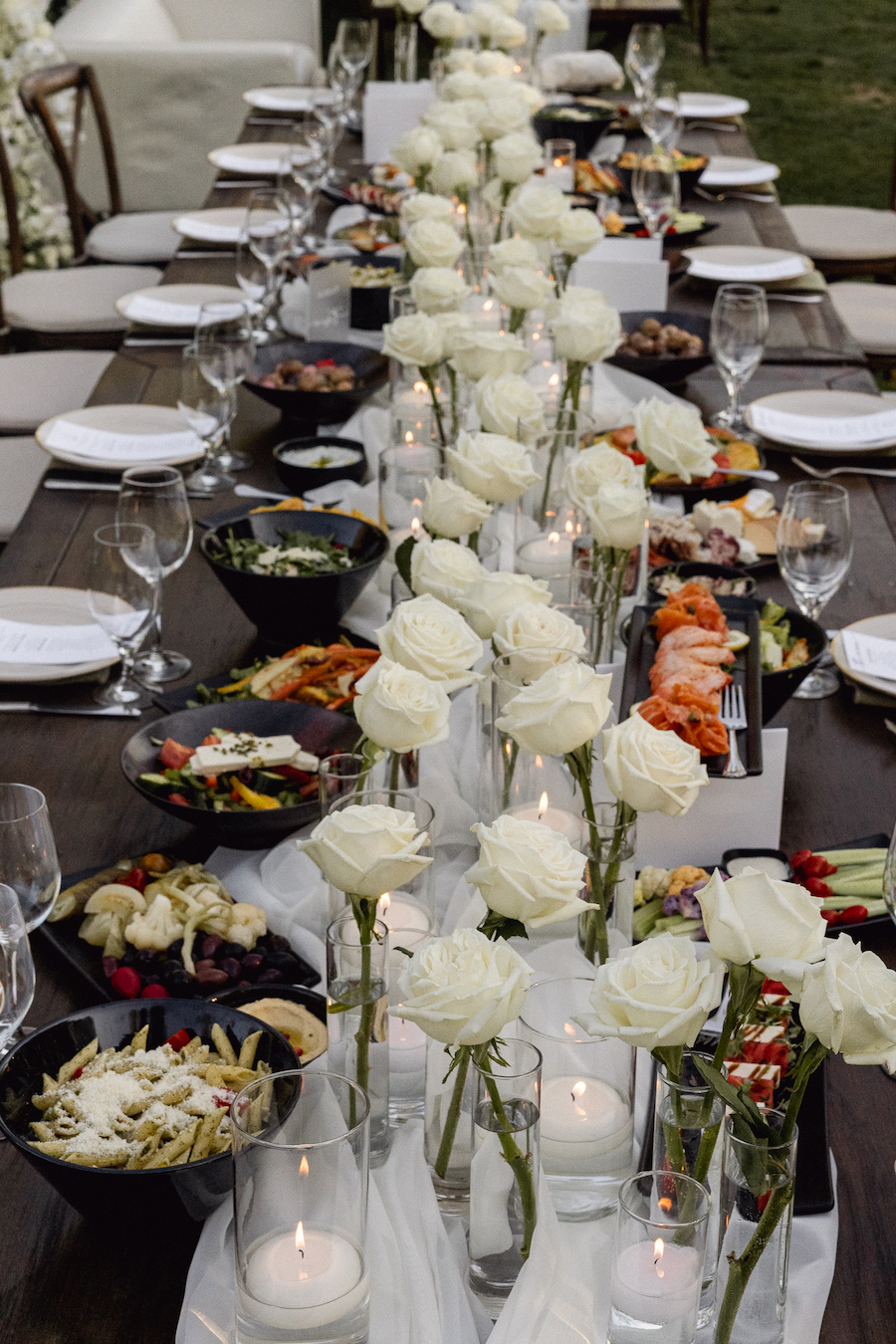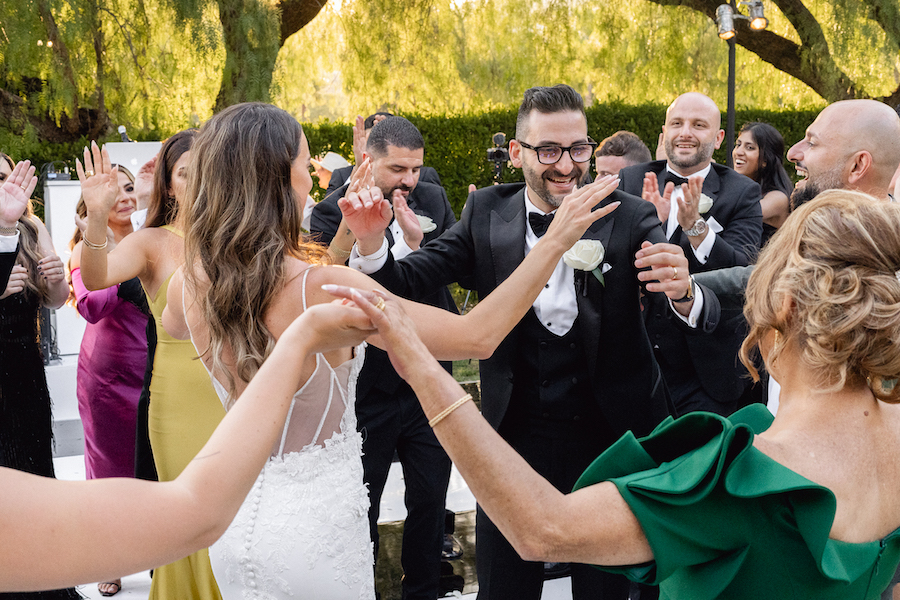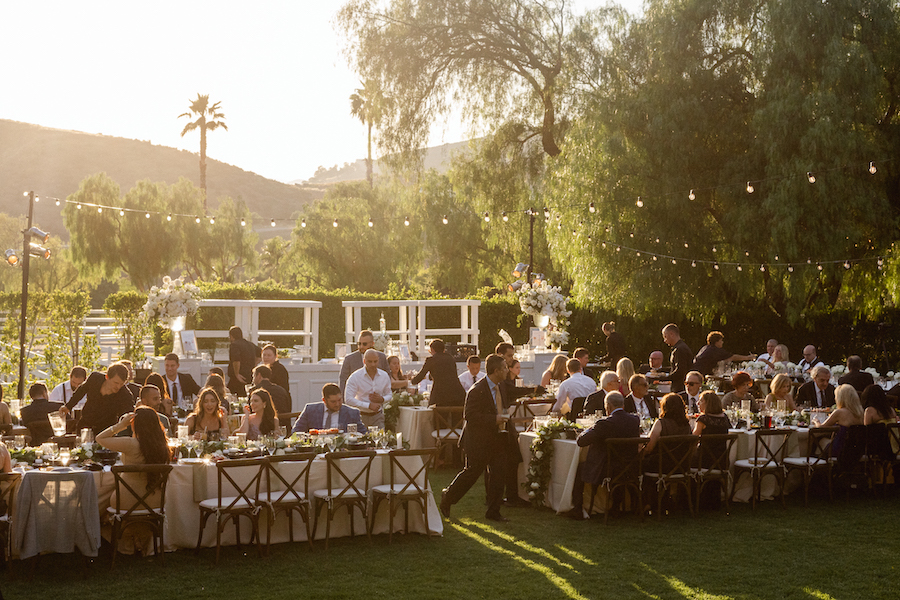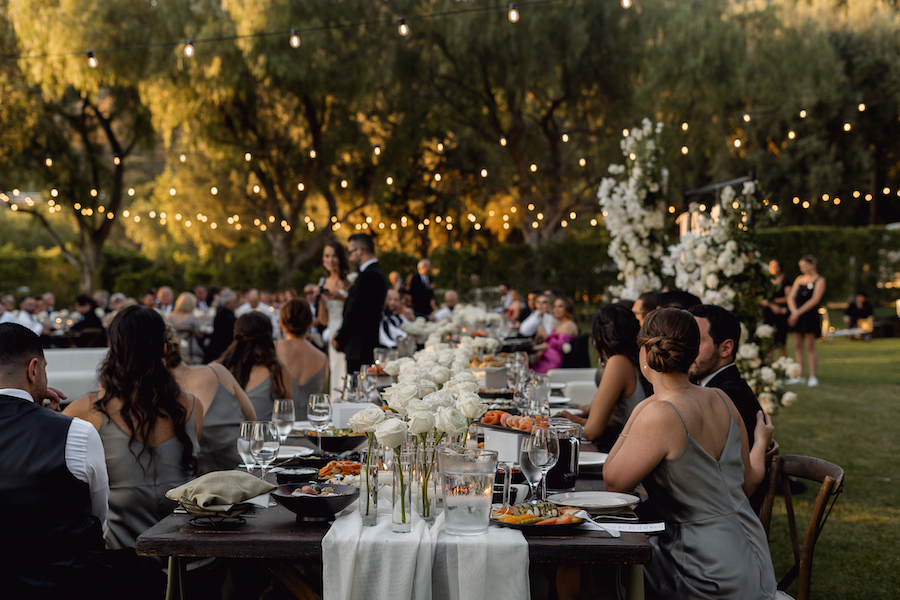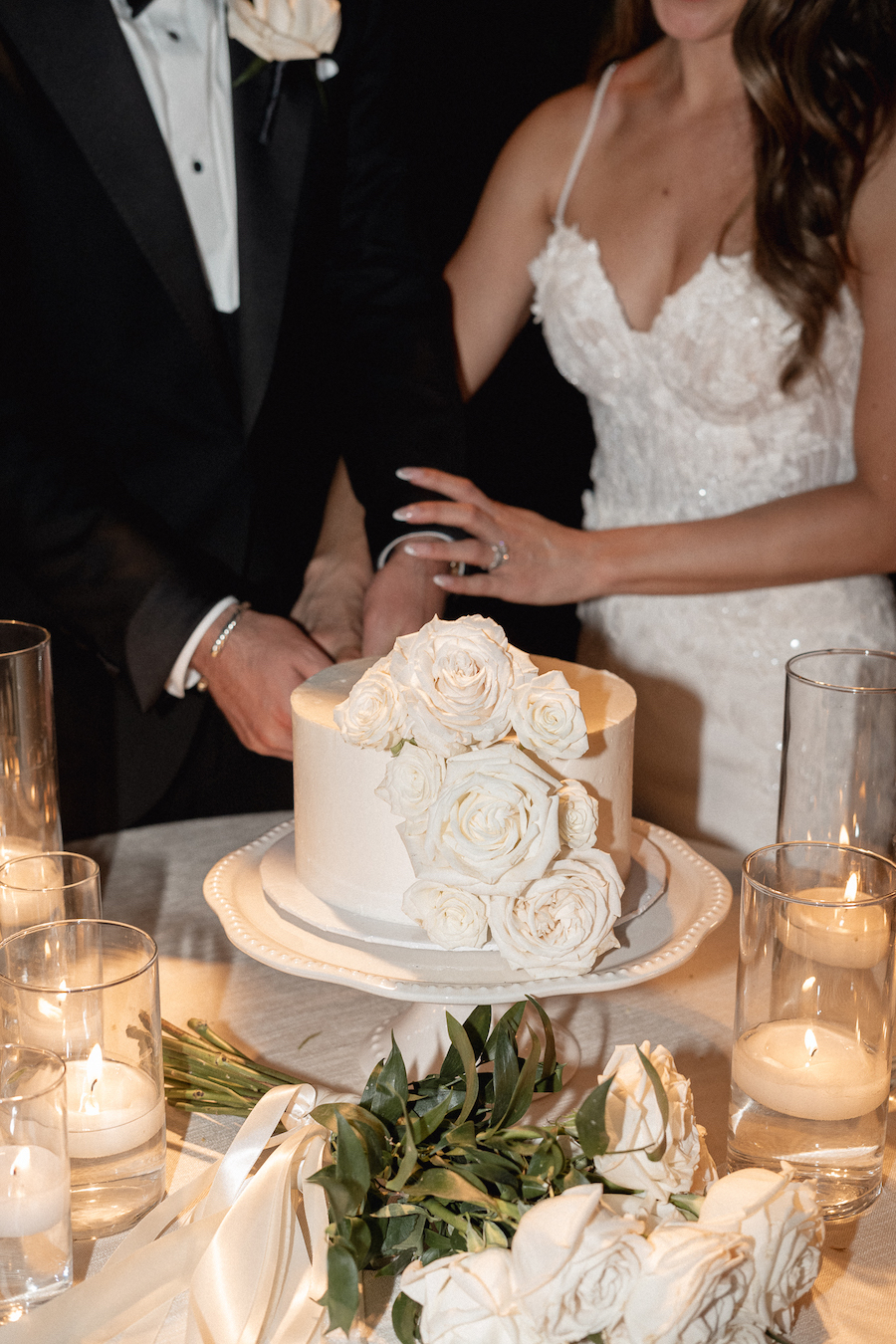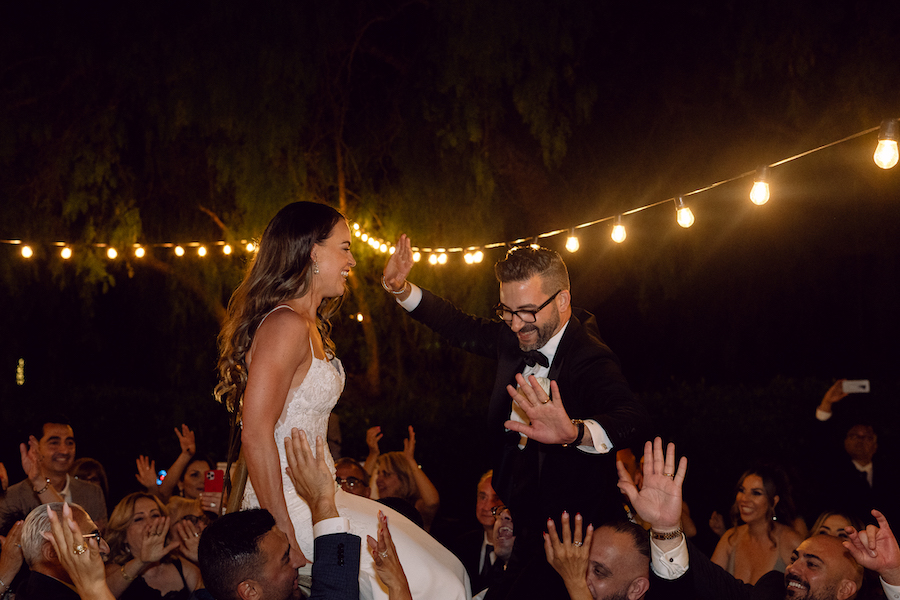 Photography + Videography: Tracy Pacana Phootgraphy | Coordination: LuckEleven Events | Florals: Flowers by Cina | Rentals: A Rental Connection | Venue: Hummingbird Nest Ranch | Musicians: Organic String Quartet | DJ: International Entertainment LA | Hair + Makeup: Design Visage | Catering: Anoush Catering | Bartending: Brick and Brass Bar | Cake: Flouring LA | Churros: Los Angeles Churros Catering | Photo Booth: Pixster Photo Booth | Dress: Martina Liana Bridal | Invites: Zola | Bridesmaids: Jenny Yoo NYC
---
You might also like