Modern Laguna Beach Wedding in Black, Gold, and White
Every love story is unique, and Taylr and Cole's wedding at The Modern in Laguna Beach was a testament to their exceptional bond. The couple's special day showcased an exquisite blend of modern aesthetics and timeless elegance. From the sleek indoor venue to the stunning decor in black, white, and gold, every detail was carefully crafted to create an unforgettable celebration. Keep reading for all the gorgeous details from this modern Laguna Beach wedding in black, white, and gold!
The Modern Laguna Beach served as the ideal backdrop for Taylr and Cole's wedding. With its clean lines and contemporary charm, the indoor venue perfectly complemented their vision of a modern and sophisticated affair. The sleek surroundings provided a canvas for their dream wedding to unfold and the planning team at Palm + Pine Event made sure their vision was brought to life.
The couple's design concept centered around an elegant modern theme, and the choice of colors was key to achieving this look. Black, white, and gold formed the palette that exuded sophistication and glamour. The black bridesmaids' dresses added a touch of drama, while Taylr's stunning white bridal bouquet stood out as a symbol of purity and grace.
The attention to detail was evident in every element of the decor. The white chairs with gold trim exuded luxury and complemented the overall color scheme. The black tables were adorned with pops of blush and gold decor, creating a striking contrast. Low and elevated centerpieces of white blooms, crafted by our team at Flowers by Cina, added an ethereal touch and brought the entire design concept together.
Every aspect, from the venue selection to the choice of florals and decor, was carefully curated to reflect the couple's style and vision. The vendor team ensured that every detail was perfect, allowing the couple and their guests to relax and enjoy a truly unforgettable celebration.
Taylr and Cole's wedding will be remembered as a true testament to the power of design and the beauty that can be created when love and creativity collide. It was a day filled with love, joy and a reflection of the couple's personalities. Flowers by Cina was honored to be a part of this beautiful celebration! 
Scroll down to see some of our favorite captures by Lovisa Photo from Taylr and Cole's modern Laguna Beach in black, white, and gold.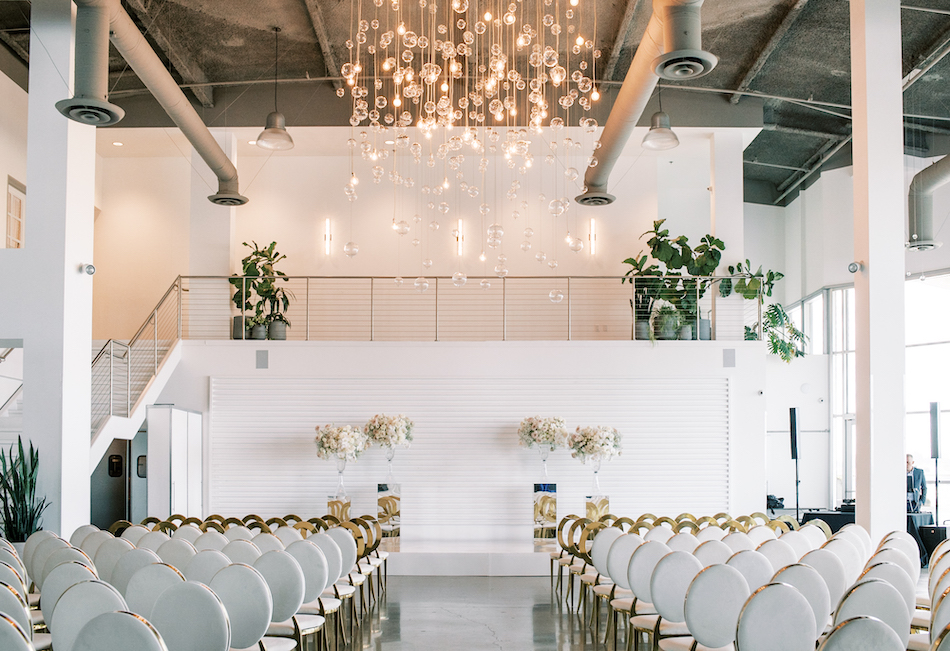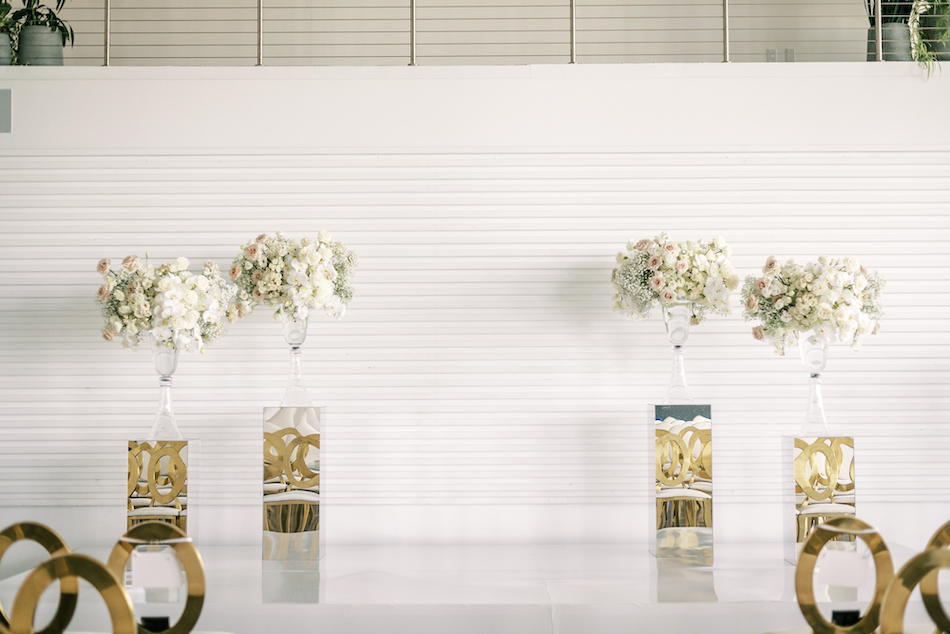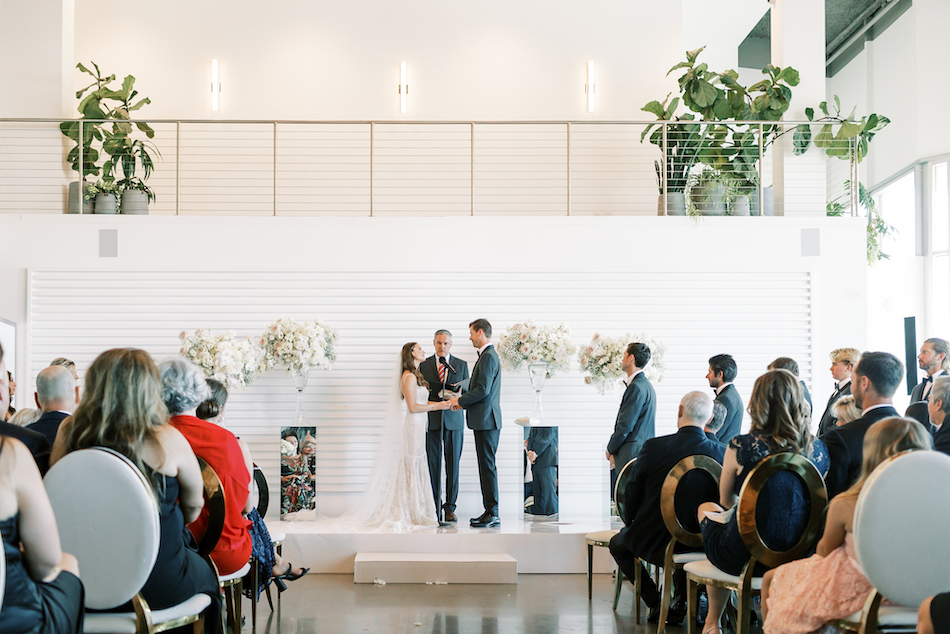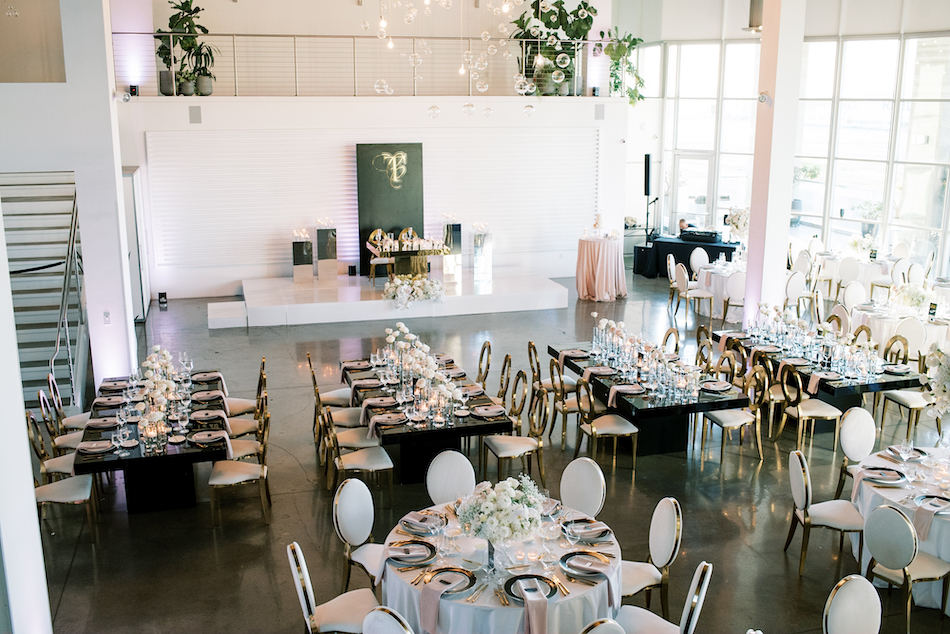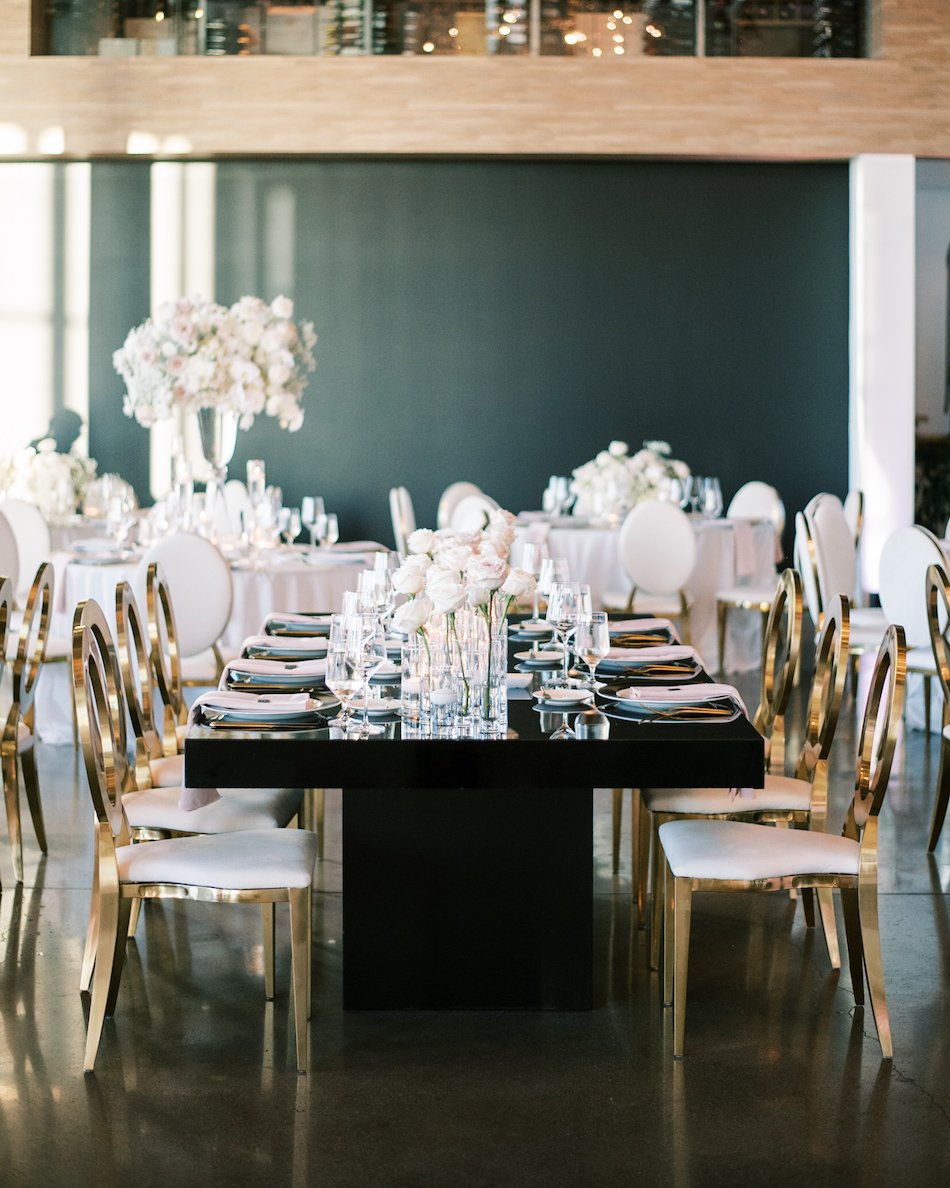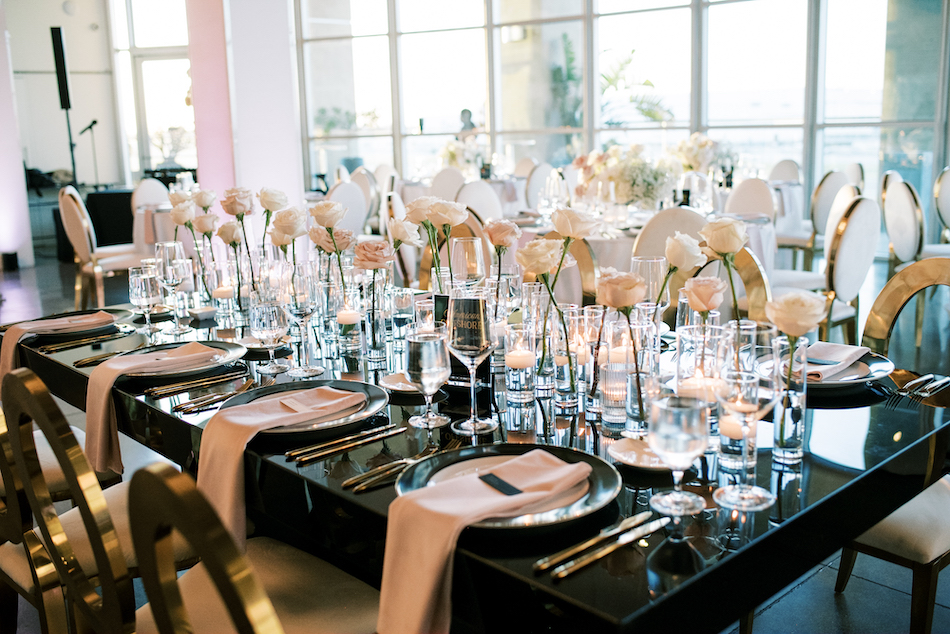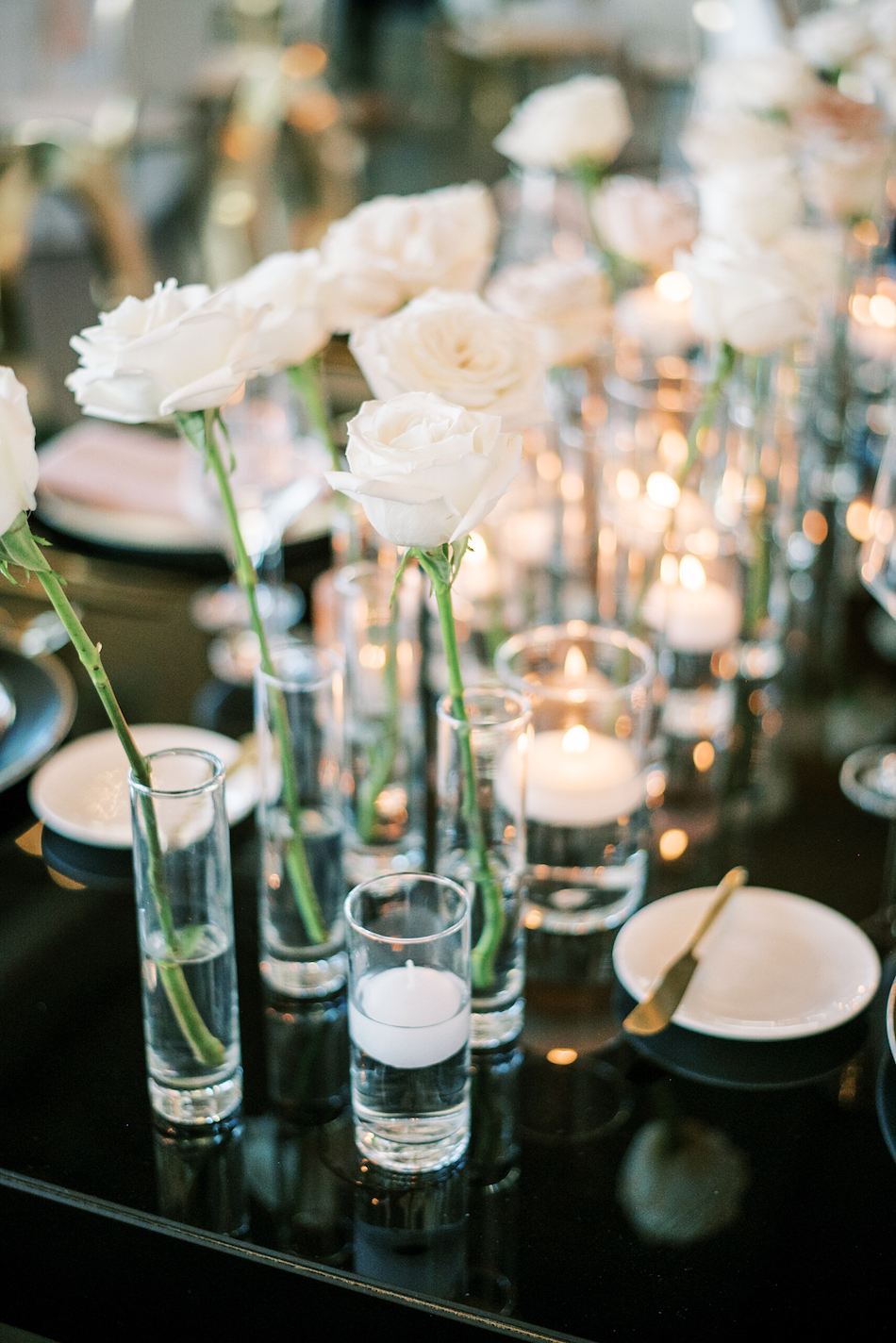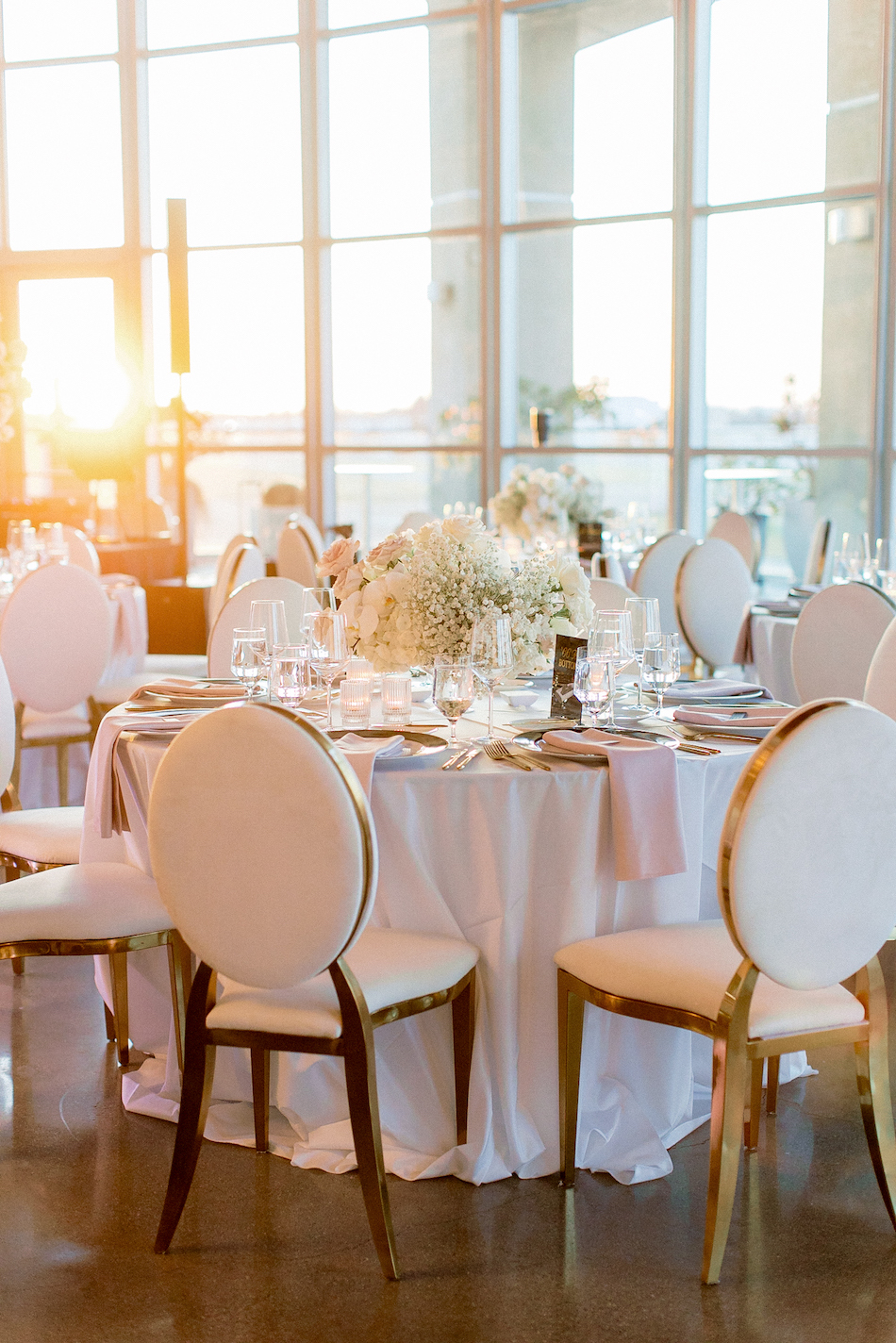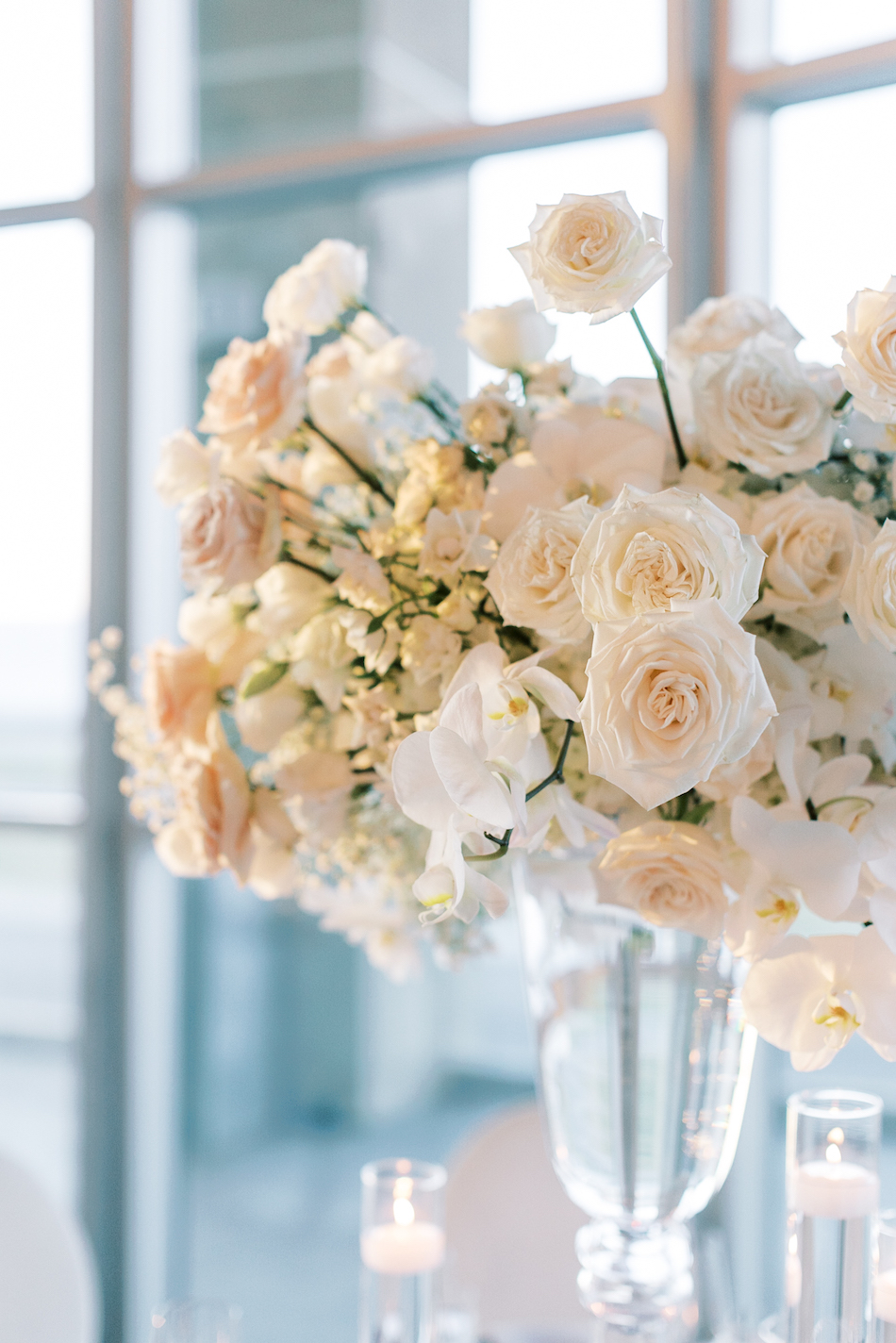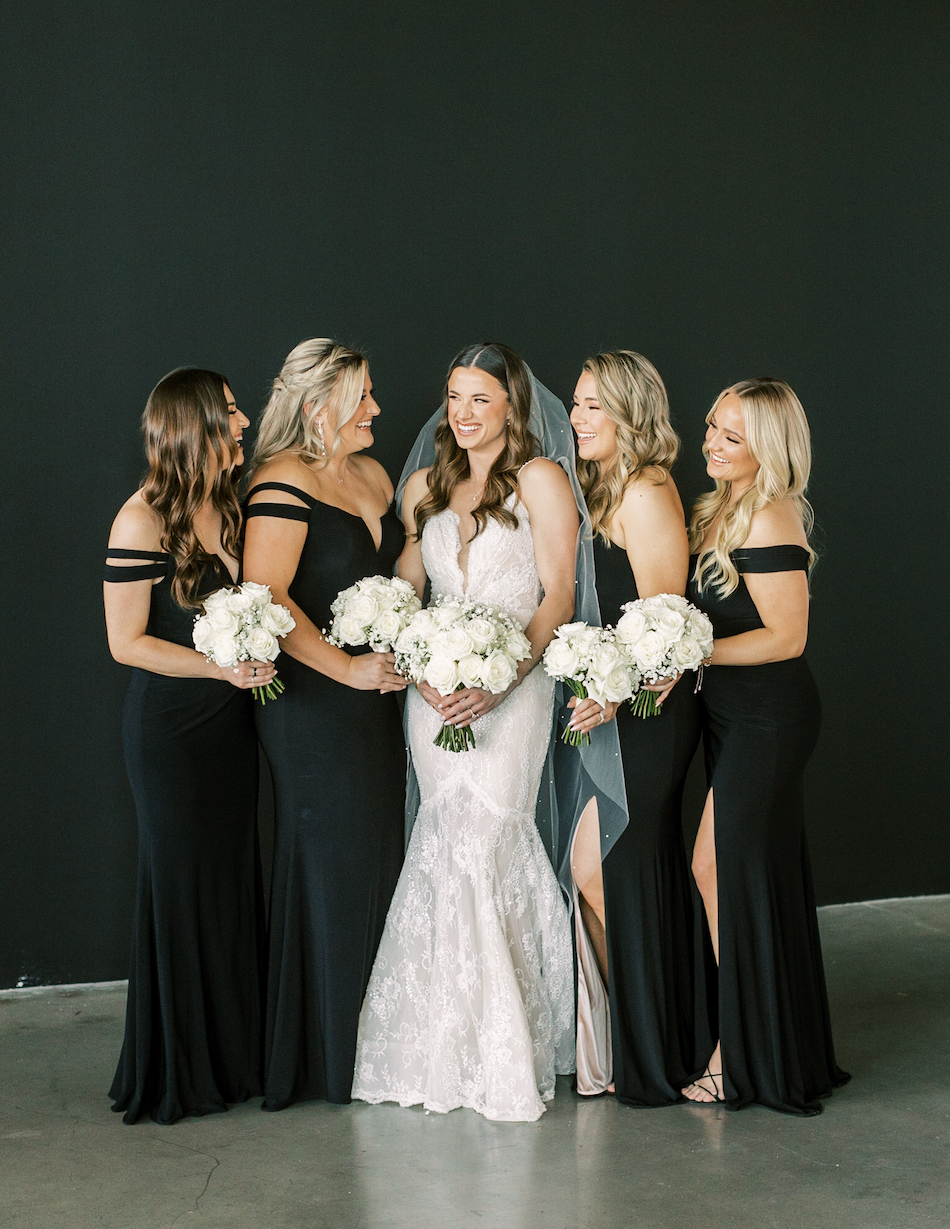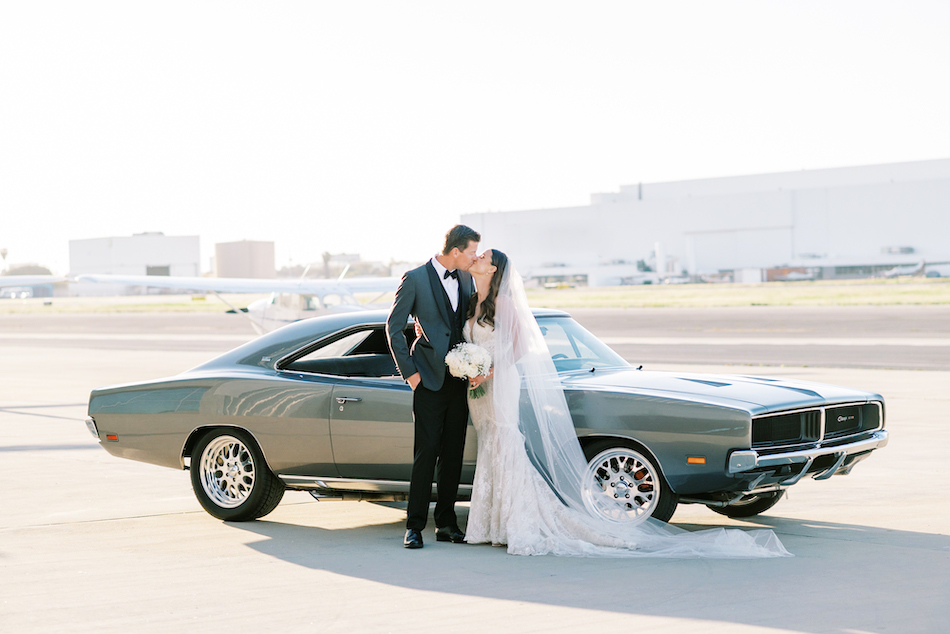 Planner: Palm + Pine Events | Venue: The Modern Laguna Beach | Photo: Lovisa Photo | Video: Kylie V Videography | Florals: Flowers by Cina | Catering: 24 Carrots Catering | Beauty: The Proper Beauty Bar | Cake: Simply Sweet Cakery | DJ & Photobooth: Elevated Pulse Productions | Invitations & Signage: Velvet Fox Designs | Linens: BBJ La Tavola | Bar: The Bar Modern | Rentals: MTB Event Rentals | Specialty Rentals: Wonderwall OC
---
You might also like