Memorable Wedding Ceremony Setups
How do you choose the right ceremony florals for your wedding? With so many beautiful styles to choose from we understand it's difficult to pick "the one" that's right for you. To help you narrow down your style choices we've curated some of our most memorable wedding ceremony setups from the past year. Scroll down and get ready to start planning your picture-perfect ceremony! 
The wedding ceremony is one of the most significant moments in a couple's life. At this time the couple becomes officially married, but it's also the most documented minutes of the entire wedding day. 
Since photos say a thousand words and will live on for years to come, Flowers by Cina strongly encourage couples to really focus on the ceremony decor when they plan the design for their wedding day. The ceremony is the most important part of the wedding day and it typically only lasts for 30 minutes. During this short period of time, the couple will check off several significant milestones in life such as the exchange of vows, the first kiss, and the grand exit as newlyweds. 
Although the ceremony will be over in a heartbeat, fortunately, the photographs will last a lifetime. For this reason, many couples put some serious thought into the decor elements surrounding the altar space where these significant moments will unfold. 
Whether you choose a contemporary ceremony structure with minimal, all-white florals, a chuppah filled with tropical foliage, or a colorful mandap stage adorned with vibrant blooms – make sure you choose florals that speak to your heart.
At Flowers by Cina we feel honored to work with weddings and we love helping couples find the perfect florals for their celebration. We truly believe that beautiful blooms can transform any space, enhance the overall aesthetics, and play an important part in creating lifelong memories. 
Scroll down to see some of our most memorable wedding ceremony setups from the past year. Which one is your favorite?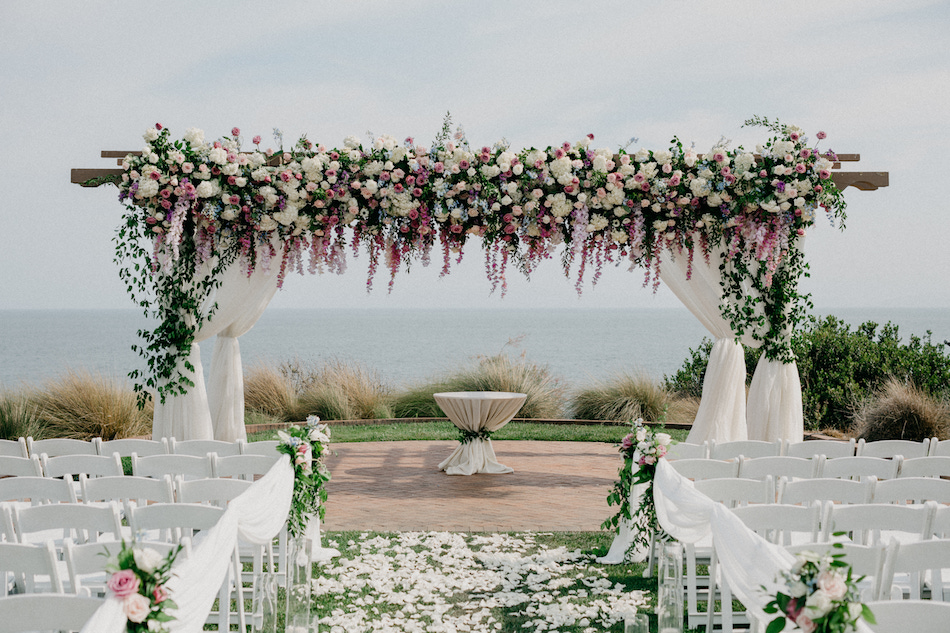 Venue: Terranea Resort | Planning: A Signature Wedding | Photography: Mandee Johnson Photography | Floral Design: Flowers by Cina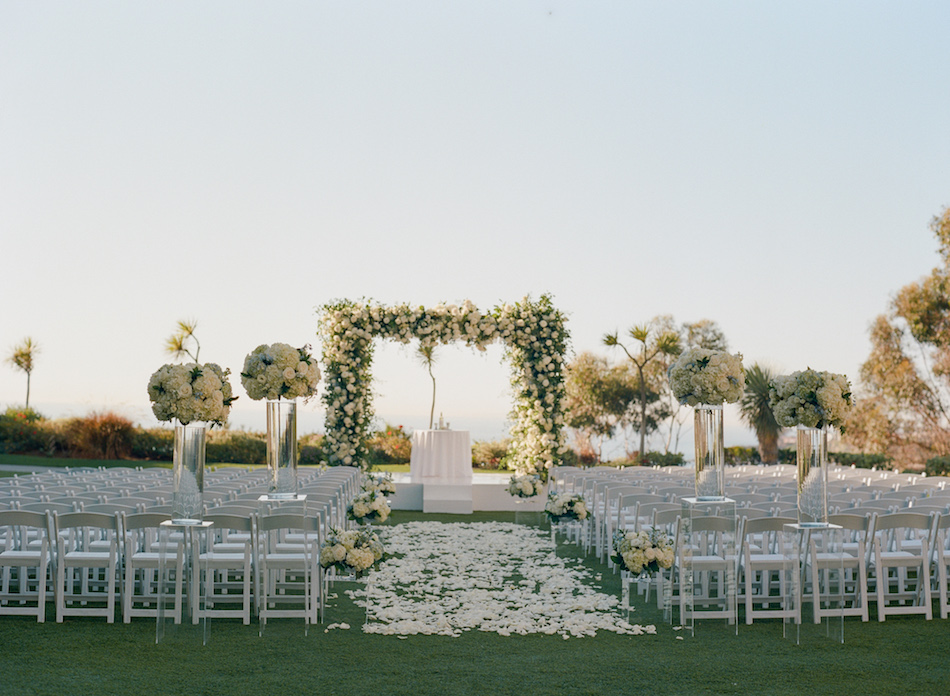 Venue: Ritz-Carlton, Laguna Niguel | Planning: ME Weddings & Events | Photography: Kristina Adams Photography | Floral Design: Flowers by Cina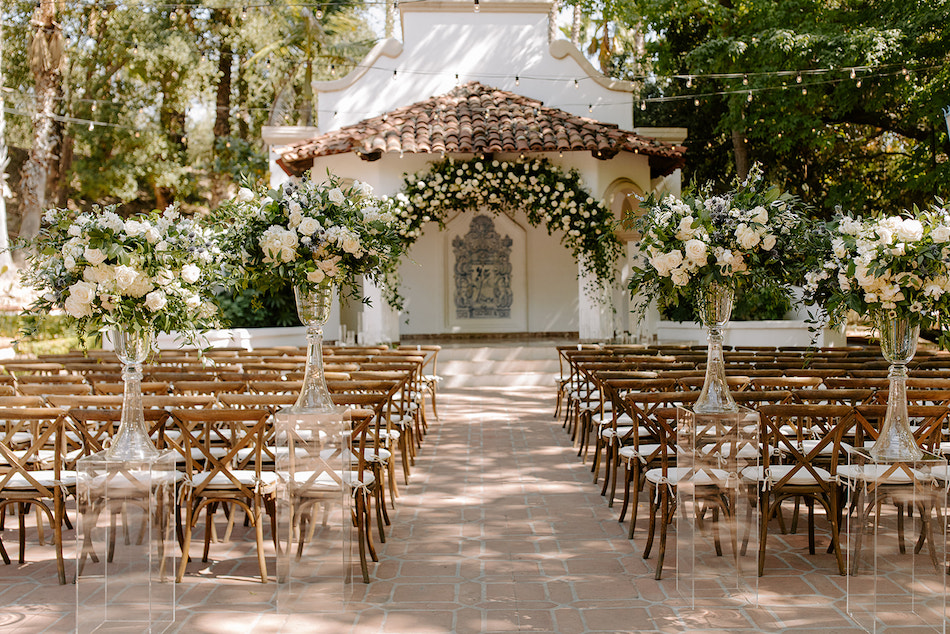 Venue: Rancho Las Lomas | Planning: Sugar Plum & Co. | Photography: Brianna Broyles Photography | Floral Design: Flowers by Cina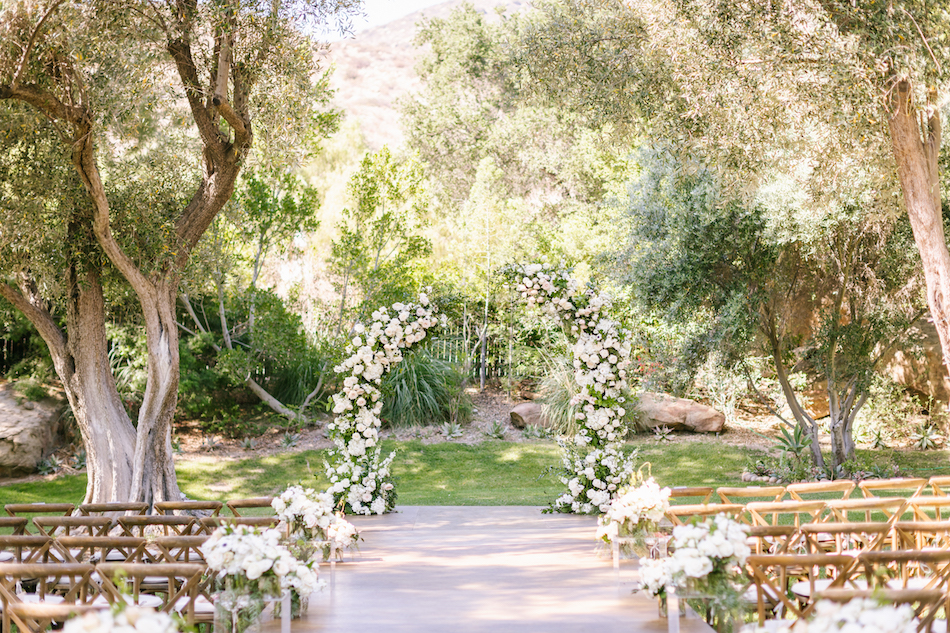 Planning: Tessa Lyn Events | Photography: Jodee Debes Photography | Floral Design: Flowers by Cina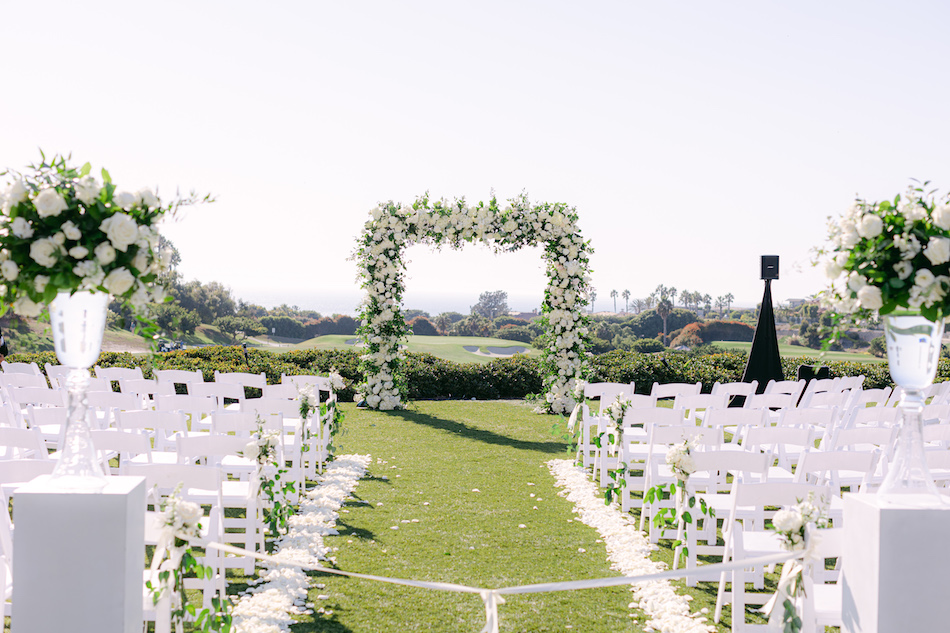 Venue: Waldorf Astoria Monarch Beach | Planning: Pure Lavish Events | Photography: Brett Hickman Photo | Floral Design: Flowers by Cina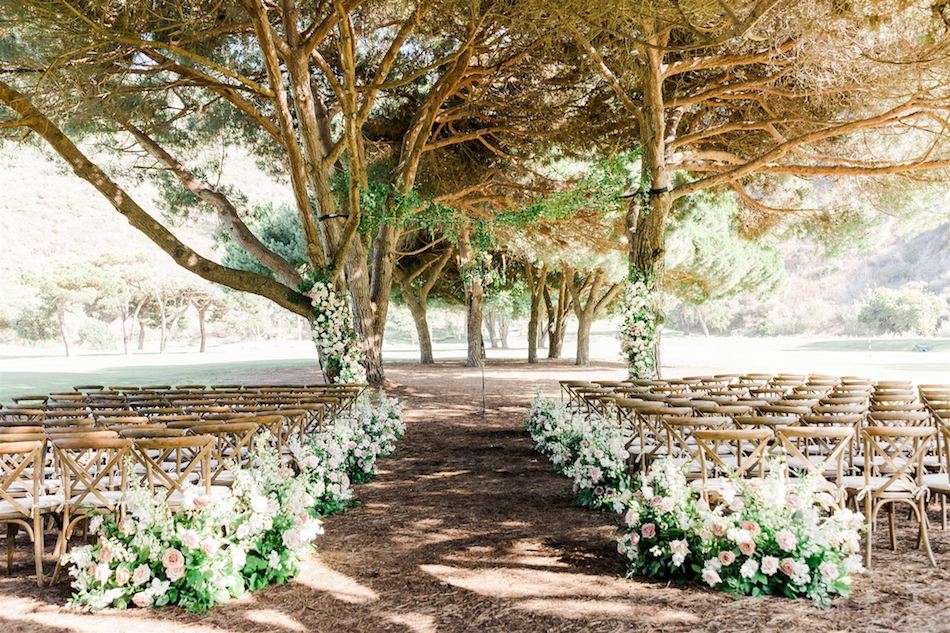 Venue: The Ranch at Laguna Beach | Planning: Pure Lavish Events | Photography: Valorie Darling Photography | Floral Design: Flowers by Cina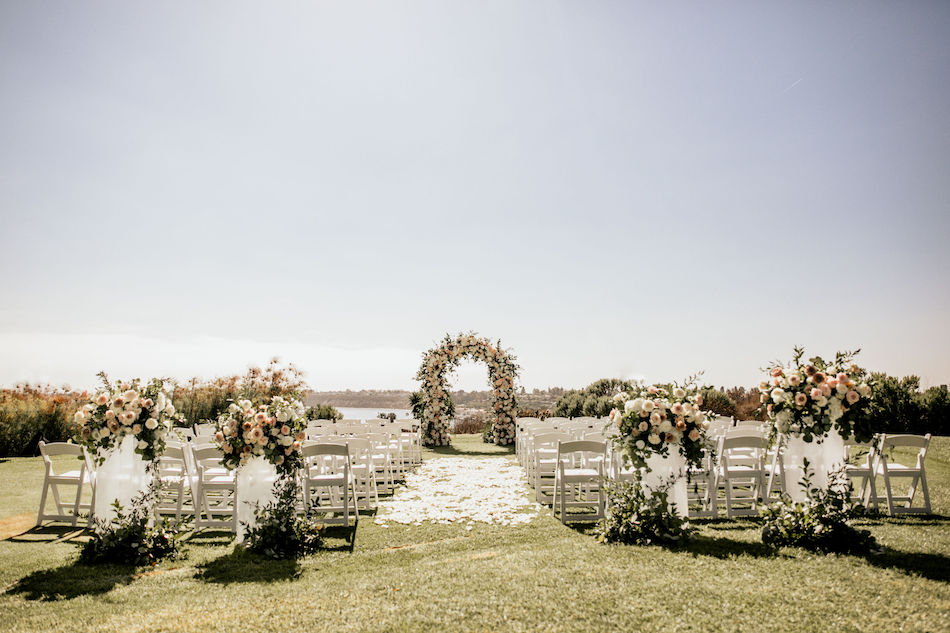 Venue: Hyatt Regency Newport Beach | Planning: Agape Planning | Photography: Jim Kennedy Photographers | Floral Design: Flowers by Cina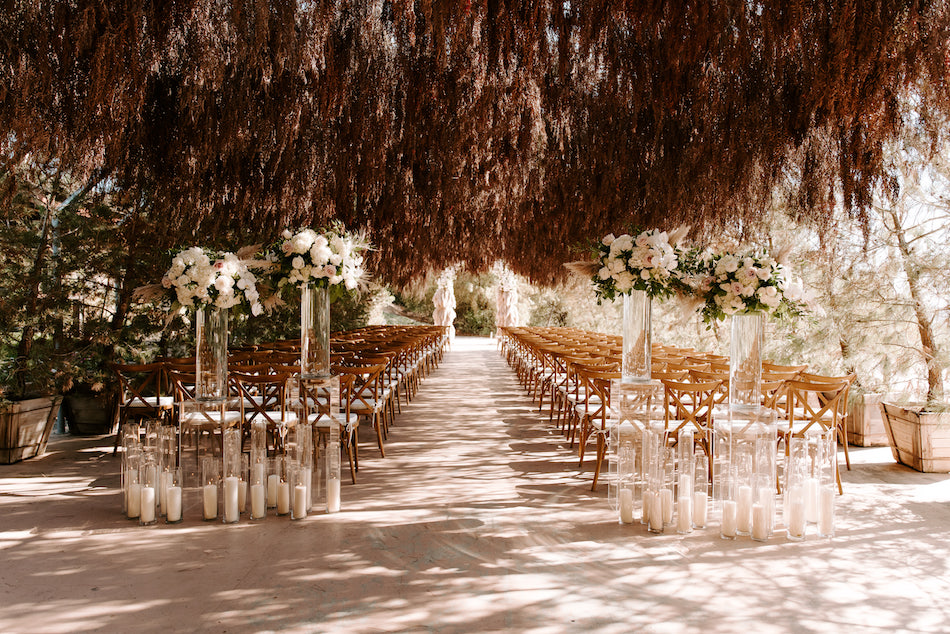 Venue: Ethereal Garden Venue | Planning: Intertwined Events | Photography: Haley Rynn Ringo Photography | Floral Design: Flowers by Cina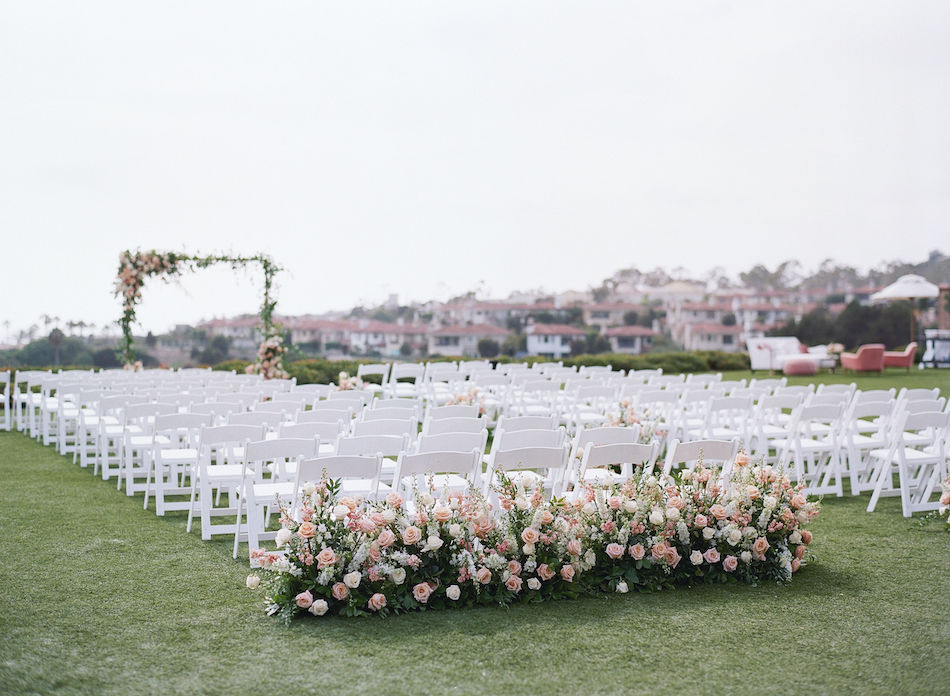 Venue: Waldorf Astoria Monarch Beach | Planning: Intertwined Events | Photography: Michelle Beller Photography | Floral Design: Flowers by Cina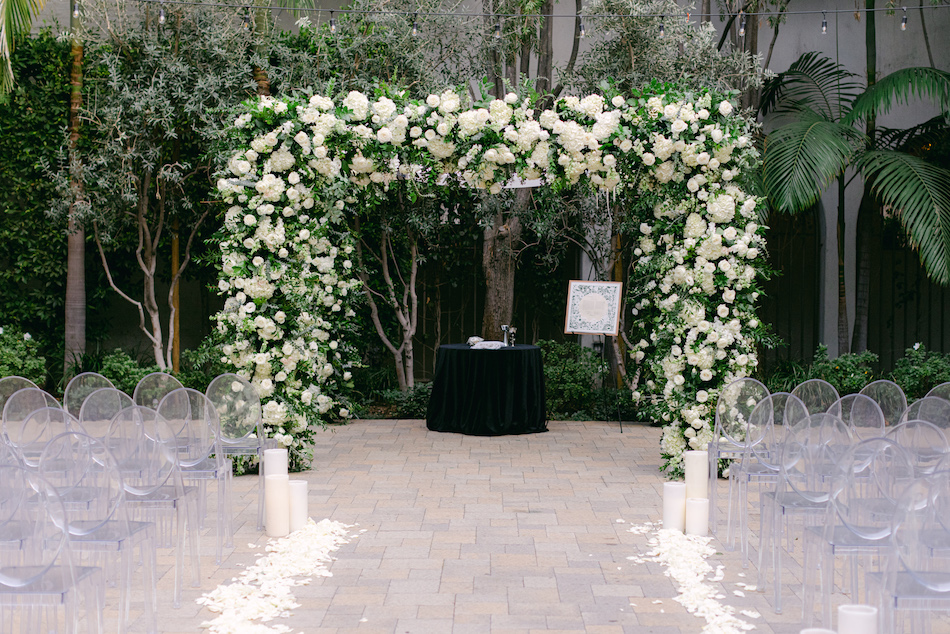 Venue: Vibiana | Planning: Kelsey Events | Photography: Brett Hickman Photo | Floral Design: Flowers by Cina
---
You might also like