Flowers by Cina's Dream Wedding Comes True at Pasea Hotel
What is it like planning your own wedding when you're a professional florist who has designed thousands of high-end weddings and events for clients over the last 20+ years? Flowers by Cina's owner, Melissa Zimmerman, recently tied the knot and shared her own wedding day experience on the Behind the Veil podcast. Keep reading for details of her gorgeous wedding to Eric at Pasea Hotel.
A person's wedding day is one of the most special milestones in life and although it's a joyous celebration, the time leading up to the big day can be stressful and nervewracking for many different reasons and perhaps even more so for a wedding professional. In fact, it is common for event industry vendors to elope just to escape the pressure of people's expectations.
"I know I felt that a lot of people would have a certain expectation of what they thought that my wedding should look like," Melissa told Behind the Veil.
When Melissa and Eric started planning their wedding – the second marriage for both of them – they knew they wanted their families present, but since the groom's parents don't travel by plane a destination wedding was not an option.
The couple turned to Melissa's long-time vendor colleague and personal friend, Kelsey Connelly of Kelsey Events, to help them plan an amazing wedding experience. After some initial discussions about the color scheme and style – Melissa envisioned a sophisticated design while the groom leaned towards a more colorful and eclectic vibe – they eventually came up with a beautiful palette that they all loved.
"A white wedding is classic and we definitely do it all the time, but I just think for us with it being a second wedding and also because I do this all the time I really wanted to kind of introduce something a little new and even then we really did have a lot of muted colors. It wasn't like a very brightly colored wedding. It was also in November so I kind of went with a sort of muted fall palette," Melissa said.
Kelsey adds:
"It's like gardeny and very luxe, pretty candlelight, and mauvey, pinks and neutral tones and coffee tones and toffee. It was gorgeous".
The stunning outdoor ceremony at Pasea Hotel was set against a spectacular ocean backdrop. Guests entered the ceremony space through a floral-filled, horseshoe-shaped arch. They found their seats on white chairs facing the elevated, white altar space featuring a magnificent structure adorned with lush greenery and florals in a mix of blush, mauve, and white hues. The arch perfectly mirrored the beautiful structure at the entrance as well as the arrangements at the back of the ceremony space and along the aisle.
After the picture-perfect ceremony, the celebration continued in the ballroom at Pasea Hotel. The reception space was a draped garden-like dream with lush foliage, an abundance of luxe candles, and gorgeous linens. At the center of the room was a magnificent dance floor which featured a full-custom wrap with a border that Melissa describes as "a blushy, mauve color". The jaw-droppingly beautiful space was adorned with thousands of blooms that perfectly accented the colors of the linens, drapings, and elegant dance floor.
Although Melissa didn't end up having the destination wedding she had originally envisioned, she wouldn't change anything about the day.
"I got to have a beautiful wedding with the people I love the most. In the end, honestly, Eric was right. We did the right thing," she told Behind the Veil.
Kelsey Events and the entire vendor team truly brought their A-game to Melissa and Eric's special day. Scroll down to see some of Jim Kennedy Photographers' stunning captures from Flowers by Cina's dream wedding come true at Pasea Hotel. The podcast episode of Behind the Veil is available HERE.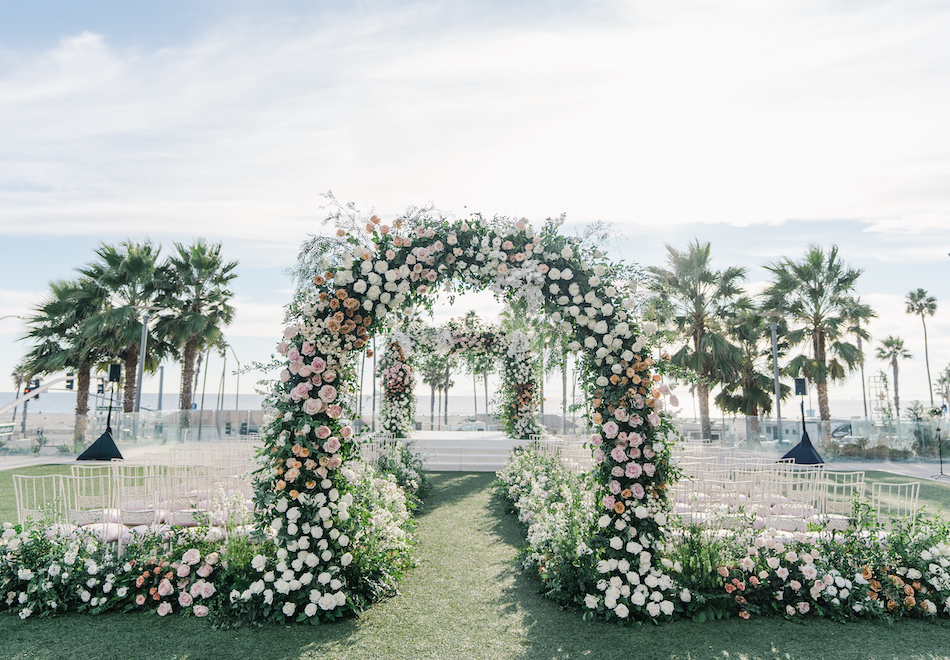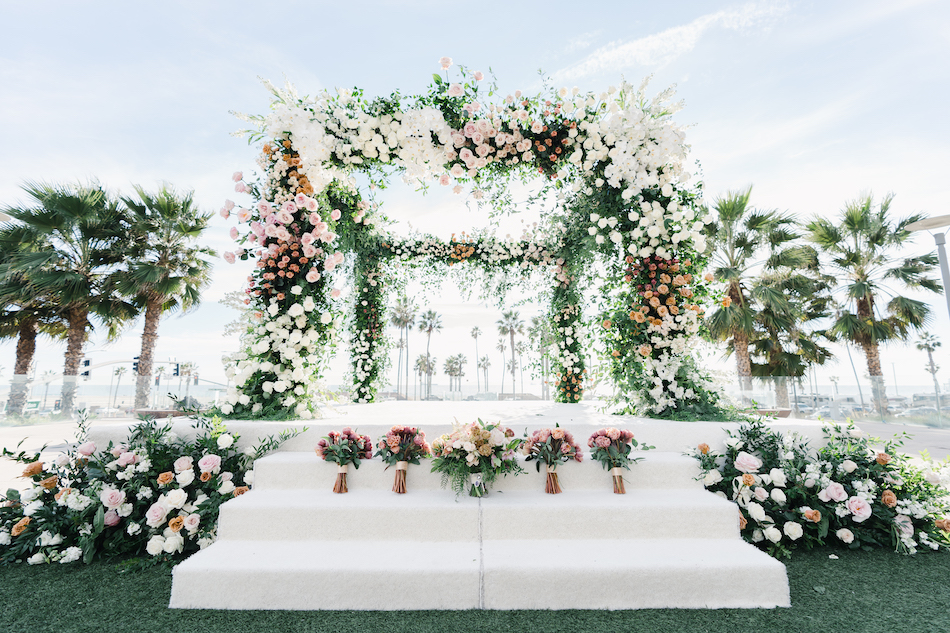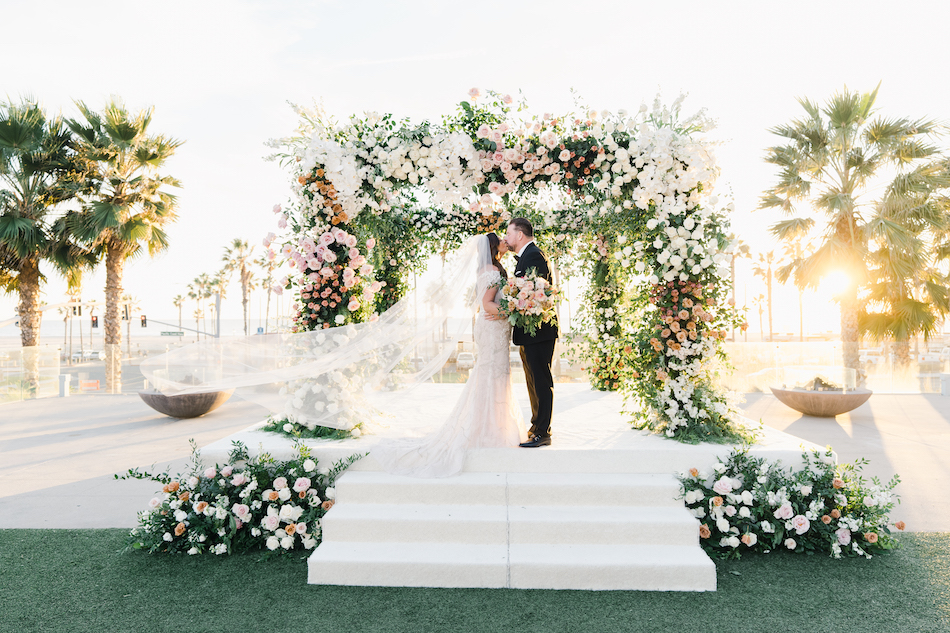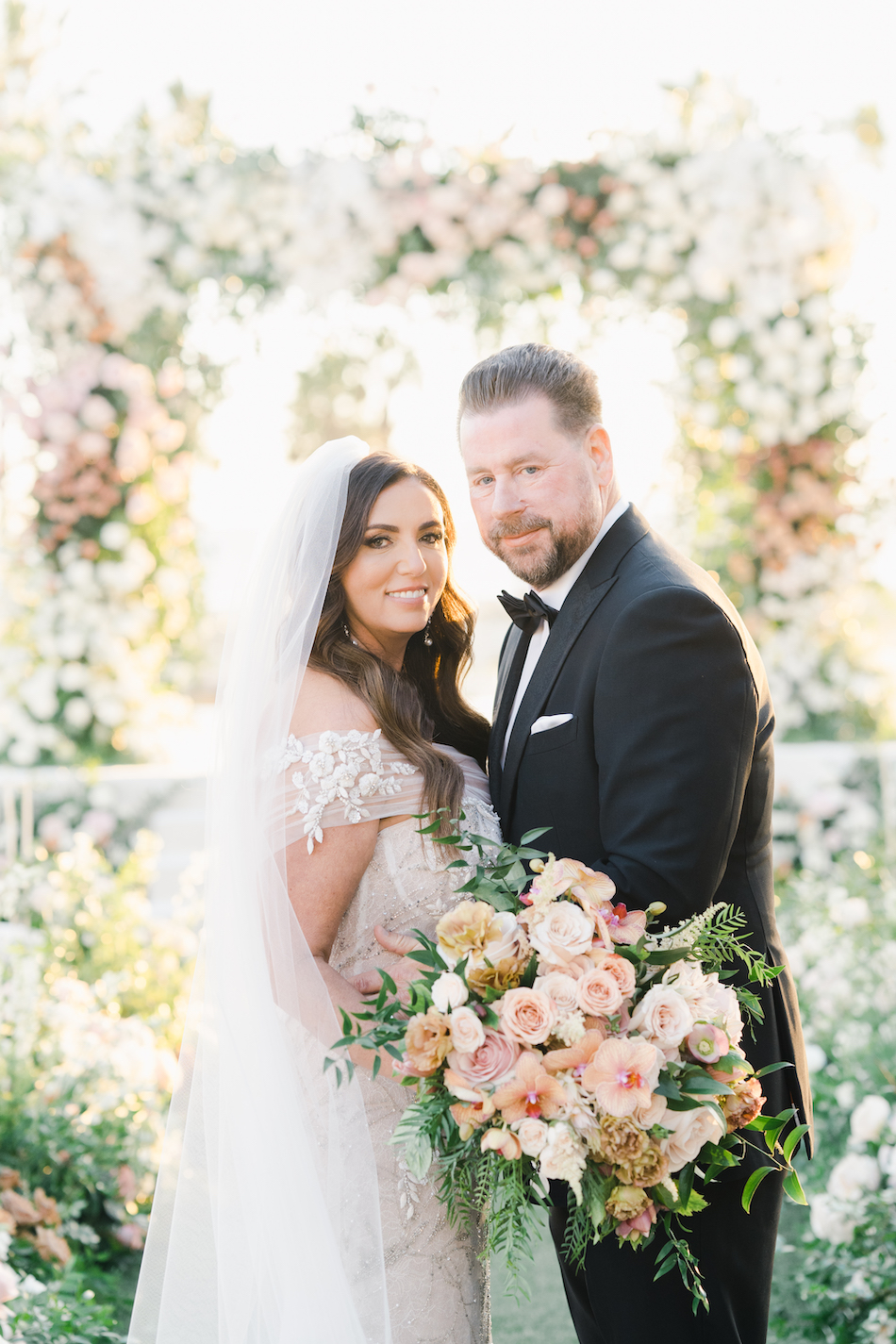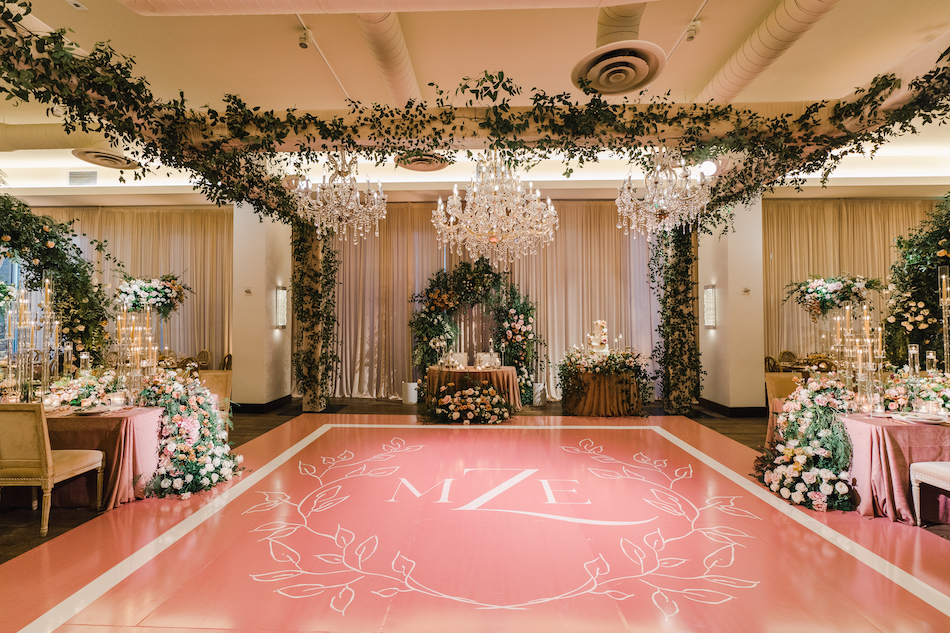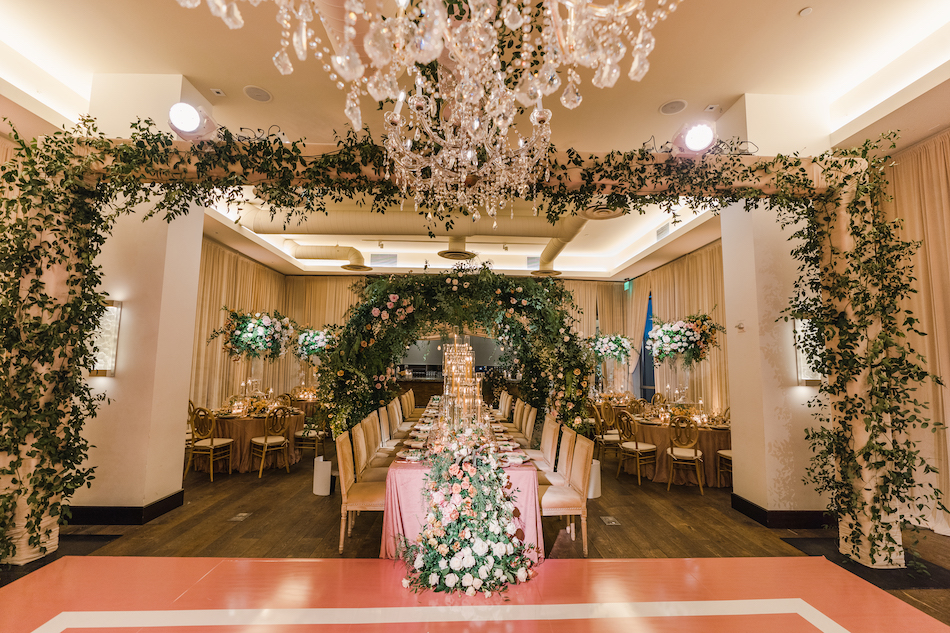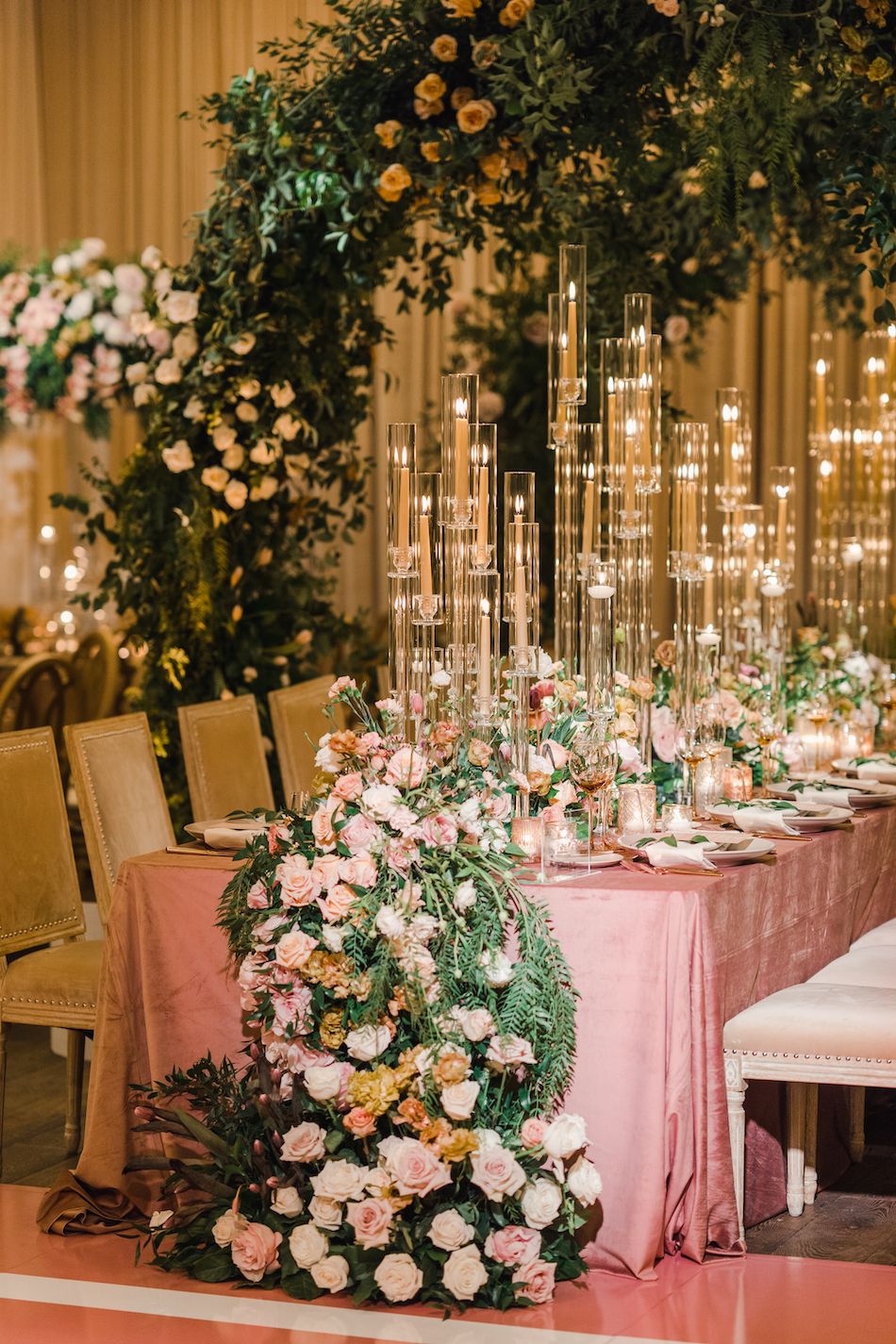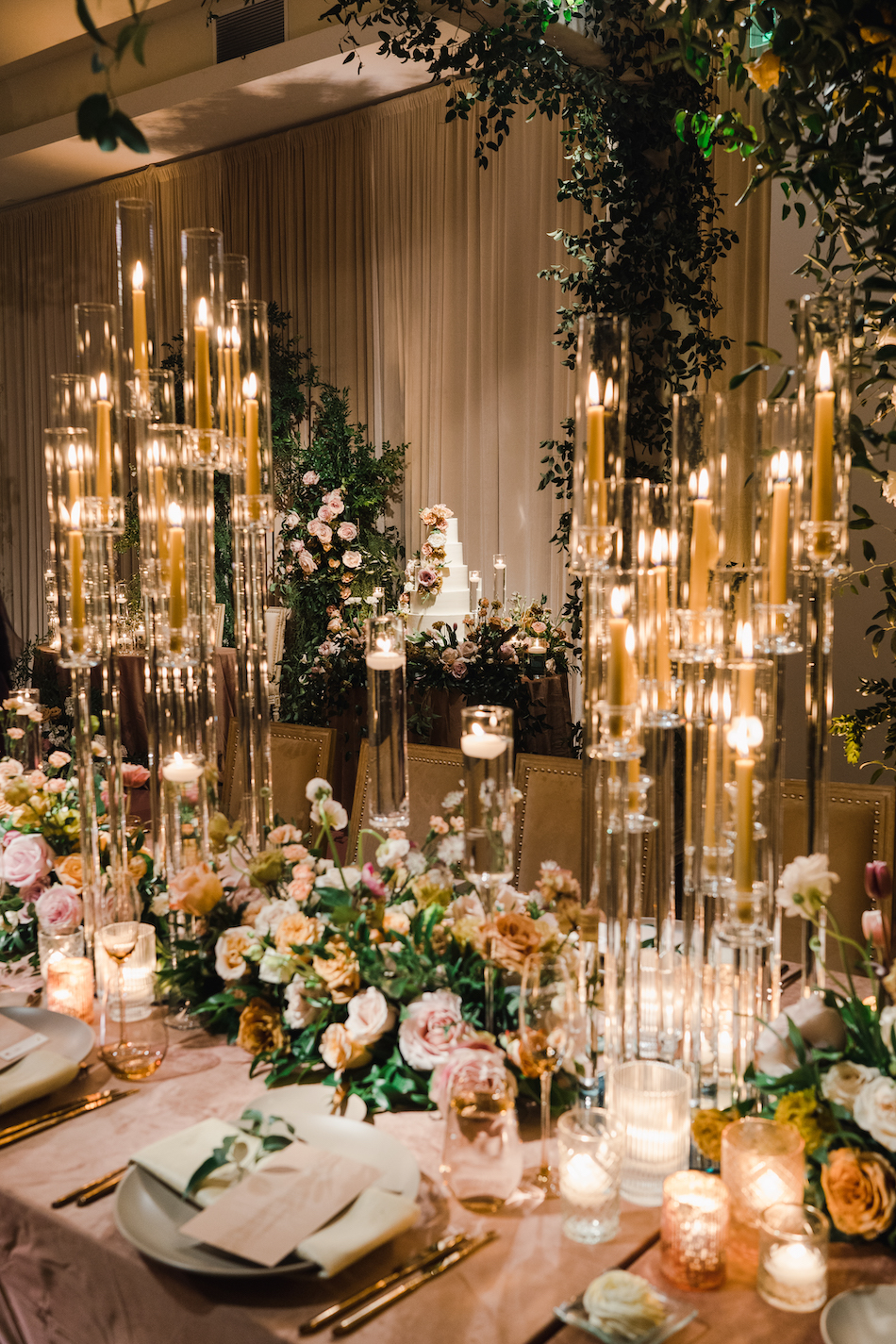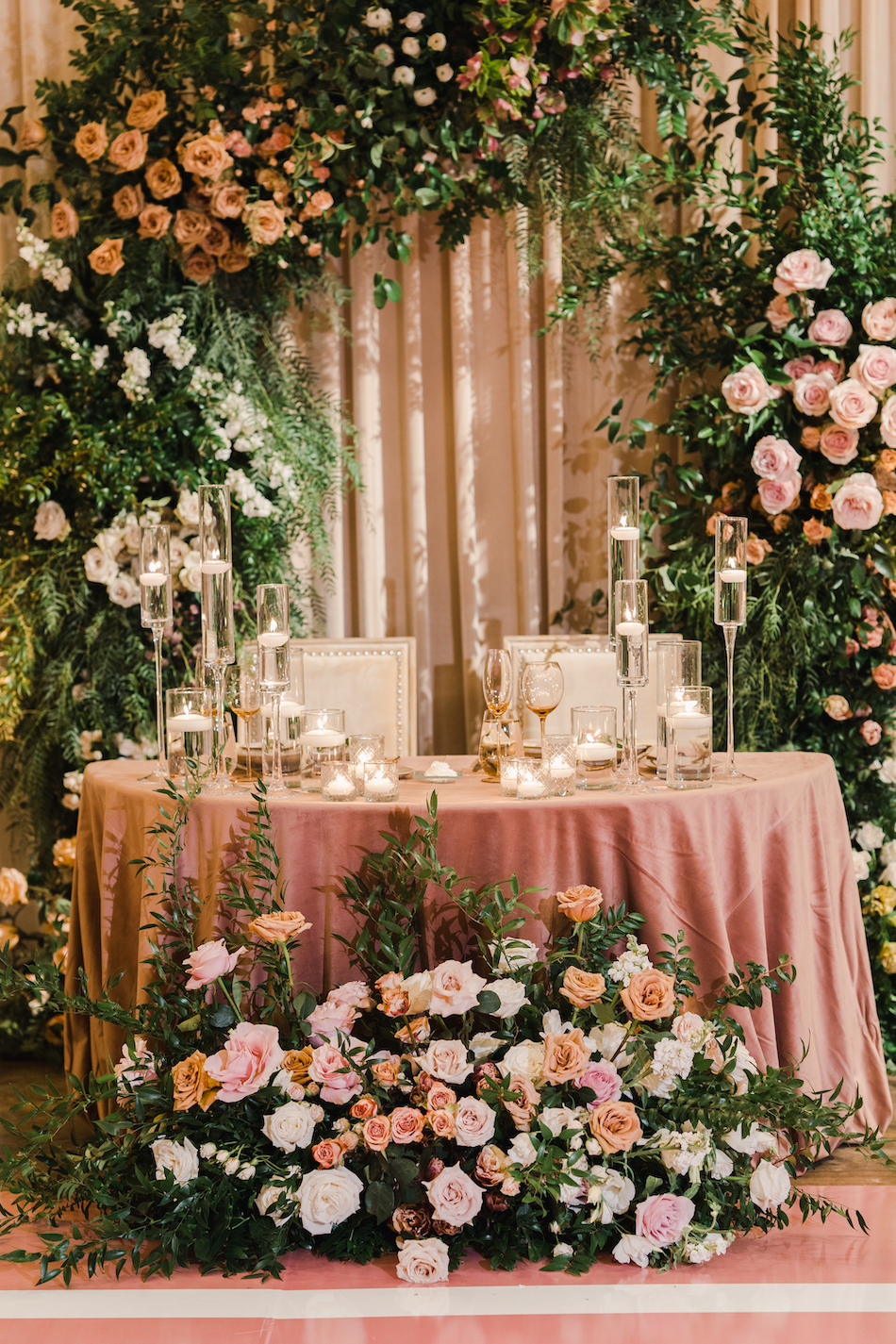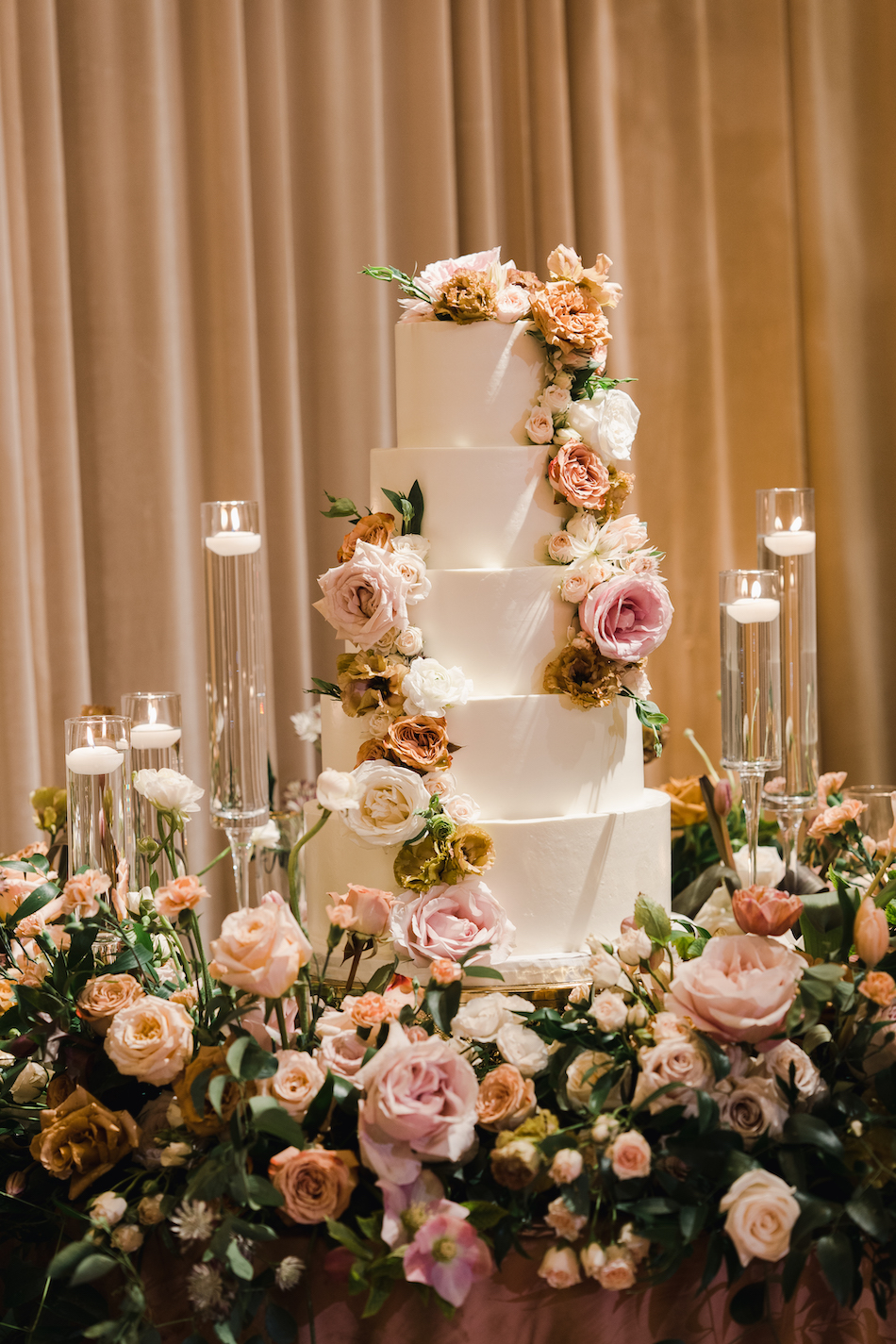 Thank you to the incredible vendor team:
Kelsey Events | Flowers by Cina | Pasea Hotel | Jim Kennedy Photographers | Rentals: Eleven Eleven Event Rentals | Above The Top Events | Bright Event Rentals | Chameleon Chair | Visions Entertainment | Bader Collective | Honey Crisp Designs | Luxe Linen | Clint Hufft | Simply Sweet Cakery | Flawless Faces Beauty Lounge | Luxury Lifestyle Studios LLC | Byron Molin
---
You might also like