We are thrilled that one of our ceremony site designs at Muckenthaler Cultural Center has been featured on the "Best of OC – Best Venue's for a Fall Wedding" section of CBSLA.com!
"Ever heard of the phrase "location, location, location!" For one of the biggest moments in your life, location matters. You can choose the location for your dream wedding among these best venues for a fall wedding in the OC." – CBSLA.com
Among the other listed best venues for a fall wedding were Pelican Hill, South Coast Winery Resort and Spa, The Historic Griffith House, Rancho Las Lomas, Seven-Degrees and Newland Barn.
See the full article HERE.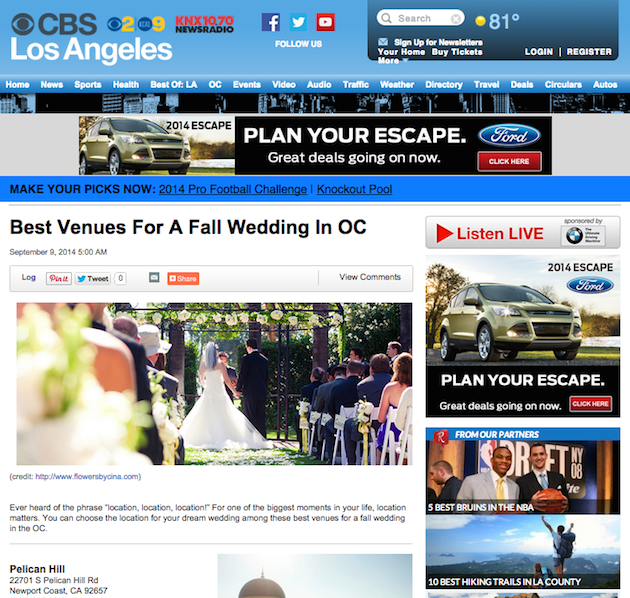 ---