Ethereal All-White Coastal Wedding at Chic Beach Resort
In the breathtaking coastal beauty of Newport Beach, California, Lyanh and James embarked on a journey of eternal love and tied the knot in an ethereal all-white wedding ceremony. Let us delve into the exquisite details of this chic wedding at Lido House.
With their closest family and friends in attendance, Lyanh and James's special day was meticulously planned by Samantha of Pure Lavish Events, who created a stunning celebration forever etched in their hearts. Our team at Flowers by Cina added a touch of elegance to the day with exquisite all-white floral arrangements, featuring an abundance of white orchids and roses. 
Set against the stunning backdrop of Newport Beach, Lyanh and James exchanged their vows in a picturesque outdoor ceremony. The scene was adorned with fragrant white orchids and roses, carefully arranged by our team. As the bridesmaids glided down the aisle in their plum-hued dresses with the coastal breeze gently rustling their chiffon dresses, the contrasting colors created a captivating visual contrast.
The transition from the ceremony to the indoor reception was nothing short of enchanting. The ballroom was transformed into a luxurious haven, draped in pristine white chiffon and adorned with opulent gold decor. White florals cascaded gracefully down the sweetheart table, creating a romantic focal point. The centerpiece of the room was an exquisite cake, meticulously crafted to resemble marbled elegance, with subtle blue tones and delicate white floral accents.
No detail was overlooked in creating the perfect ambiance for Lyanh and James' celebration. From the elegant all-white florals to the carefully chosen color palette, each element worked in harmony to enhance the overall aesthetic. The Lido House Autograph Collection provided the ideal setting, with its breathtaking views and elegant architecture, serving as a canvas for this dreamy affair.
Lyanh and James' wedding at Lido House Autograph Collection in Newport Beach, California, was a celebration of love and beauty. Under the expert guidance of planner Samantha from Pure Lavish Events, the couple's vision came to life in an ethereal all-white affair. The coastal ceremony and the glamorous reception reflected the couple's unique style and created an enchanting atmosphere for their loved ones to revel in. As the couple embarked on their journey as newlyweds, the memories of this extraordinary day would forever hold a special place in their hearts.
Congratulations to the happy couple! Flowers by Cina was honored to be a part of your special day. Scroll down for some of our favorite captures by Passion Studios from this ethereal all-white coastal wedding at Lido House.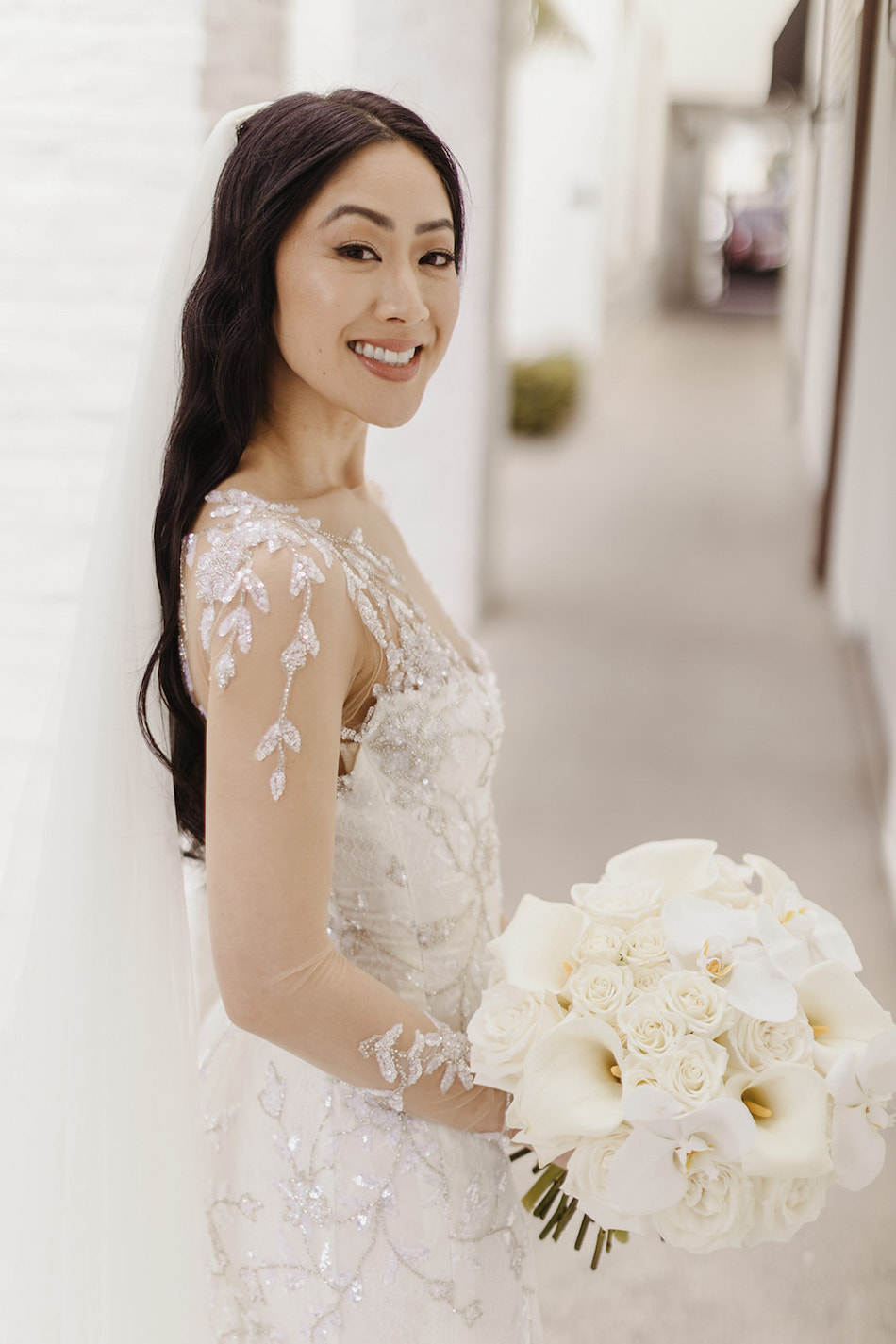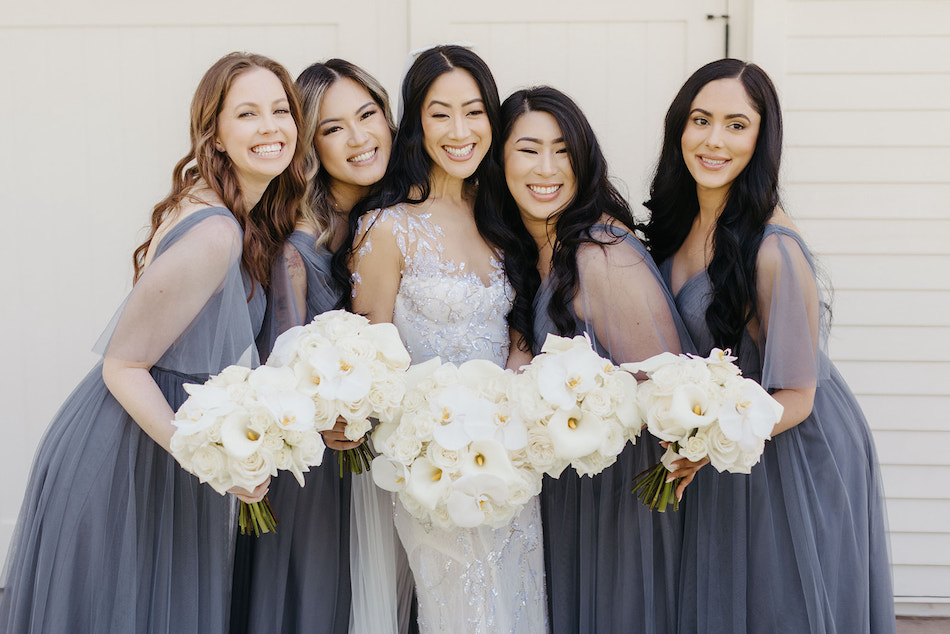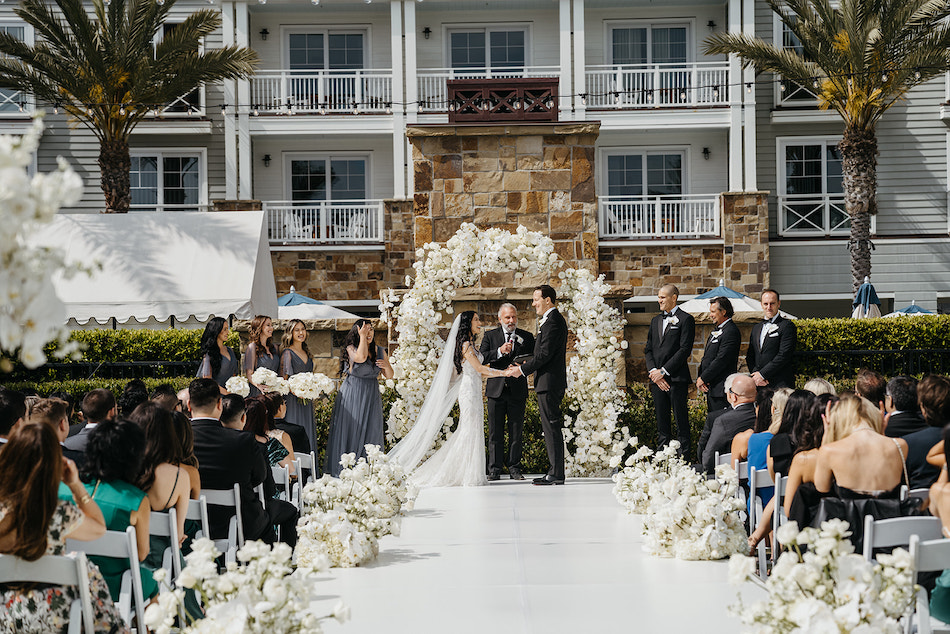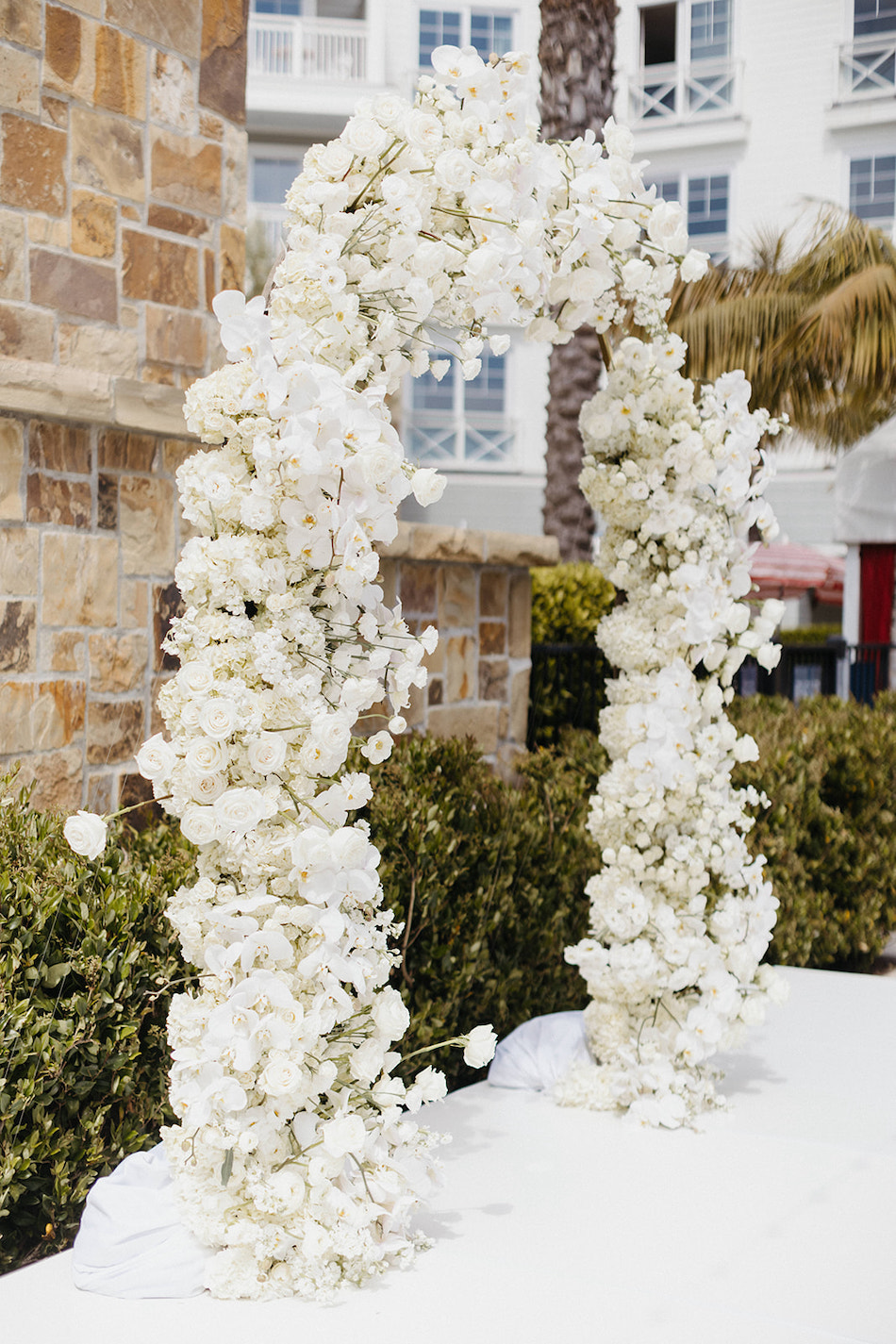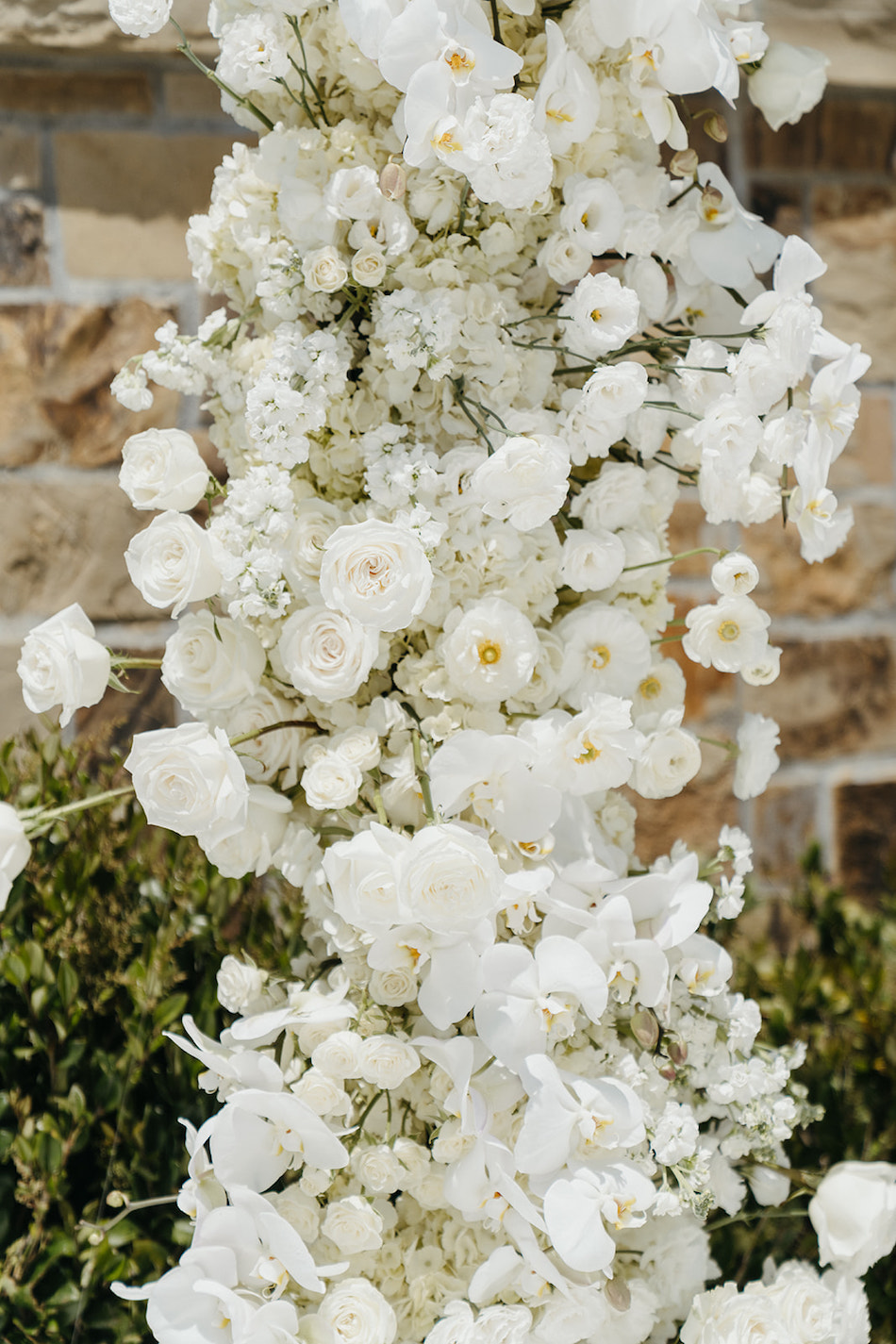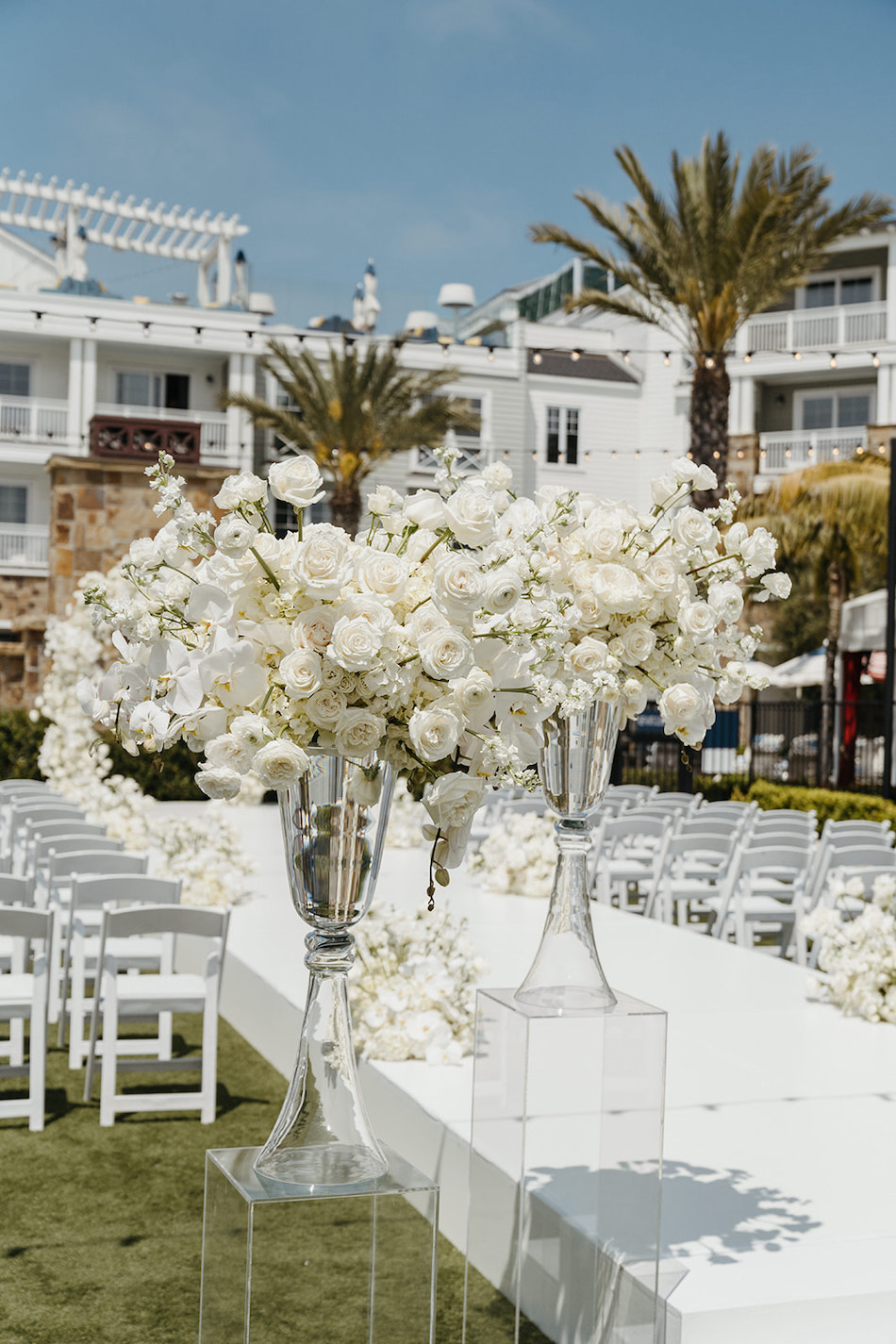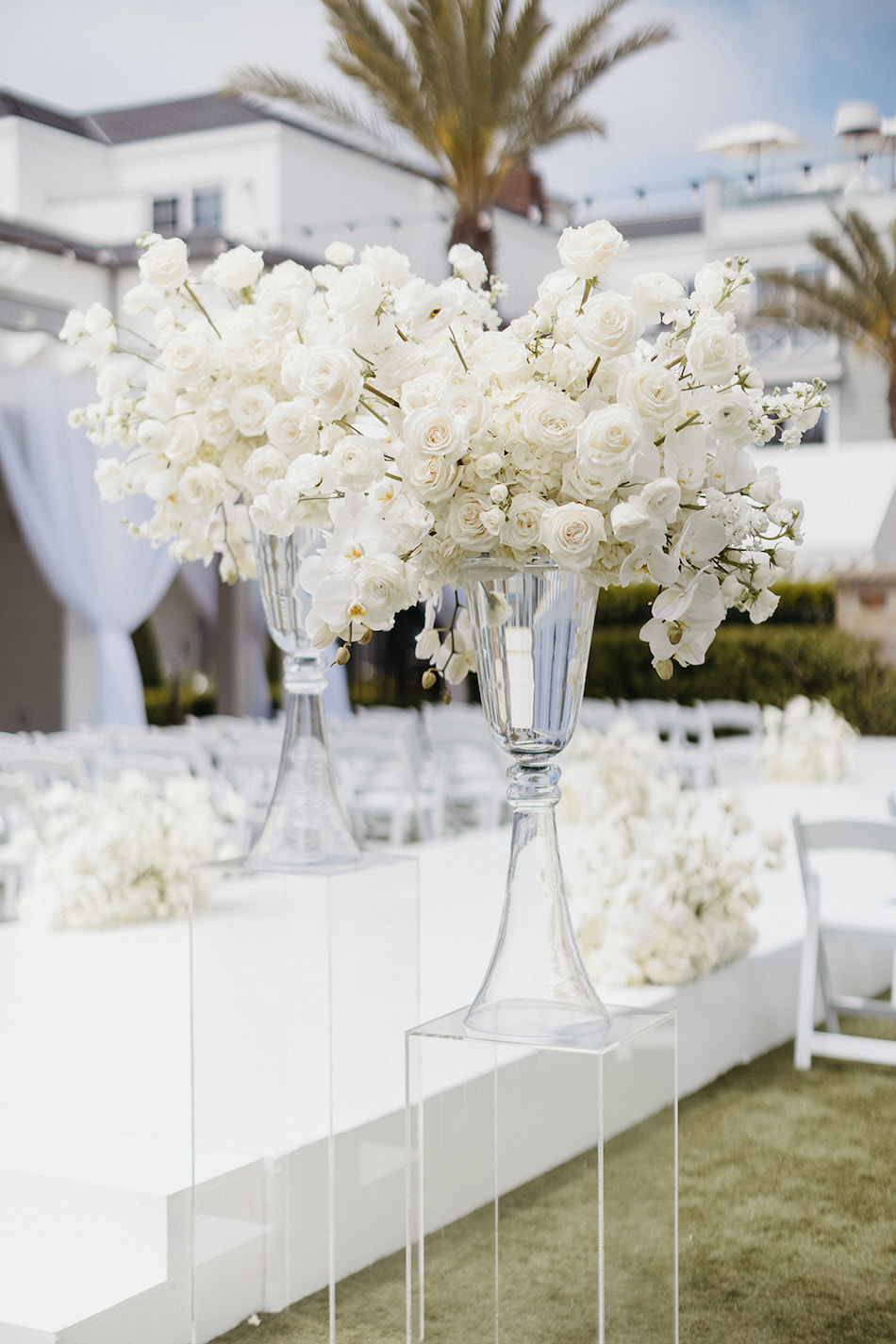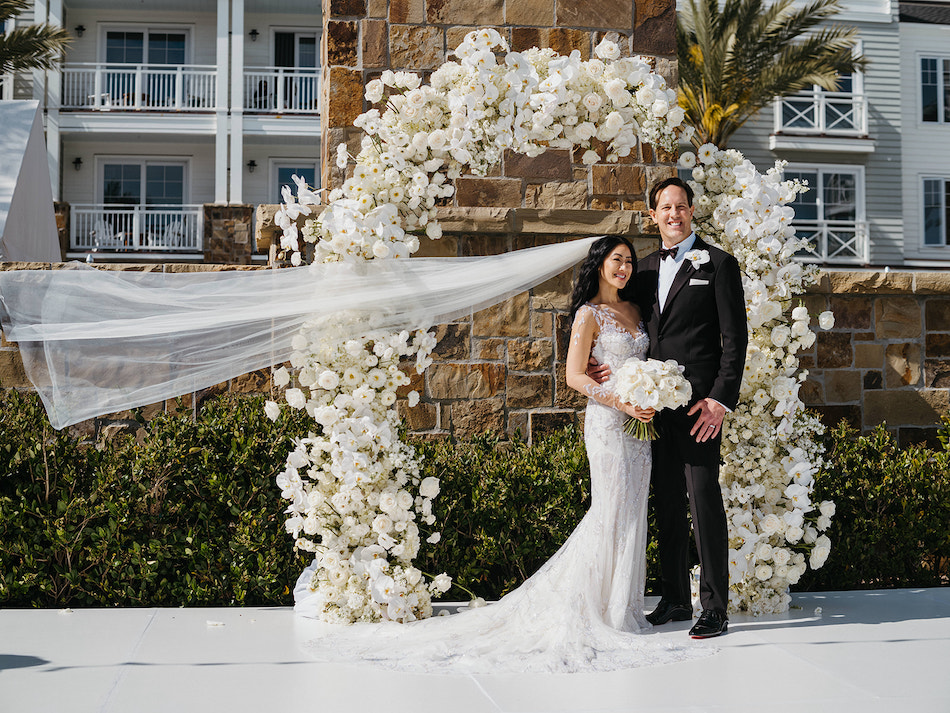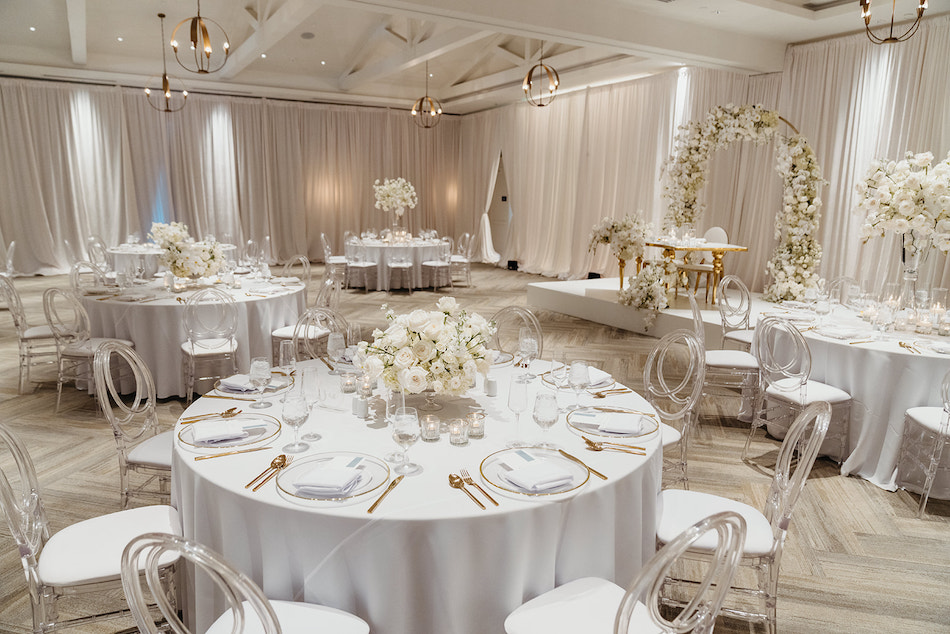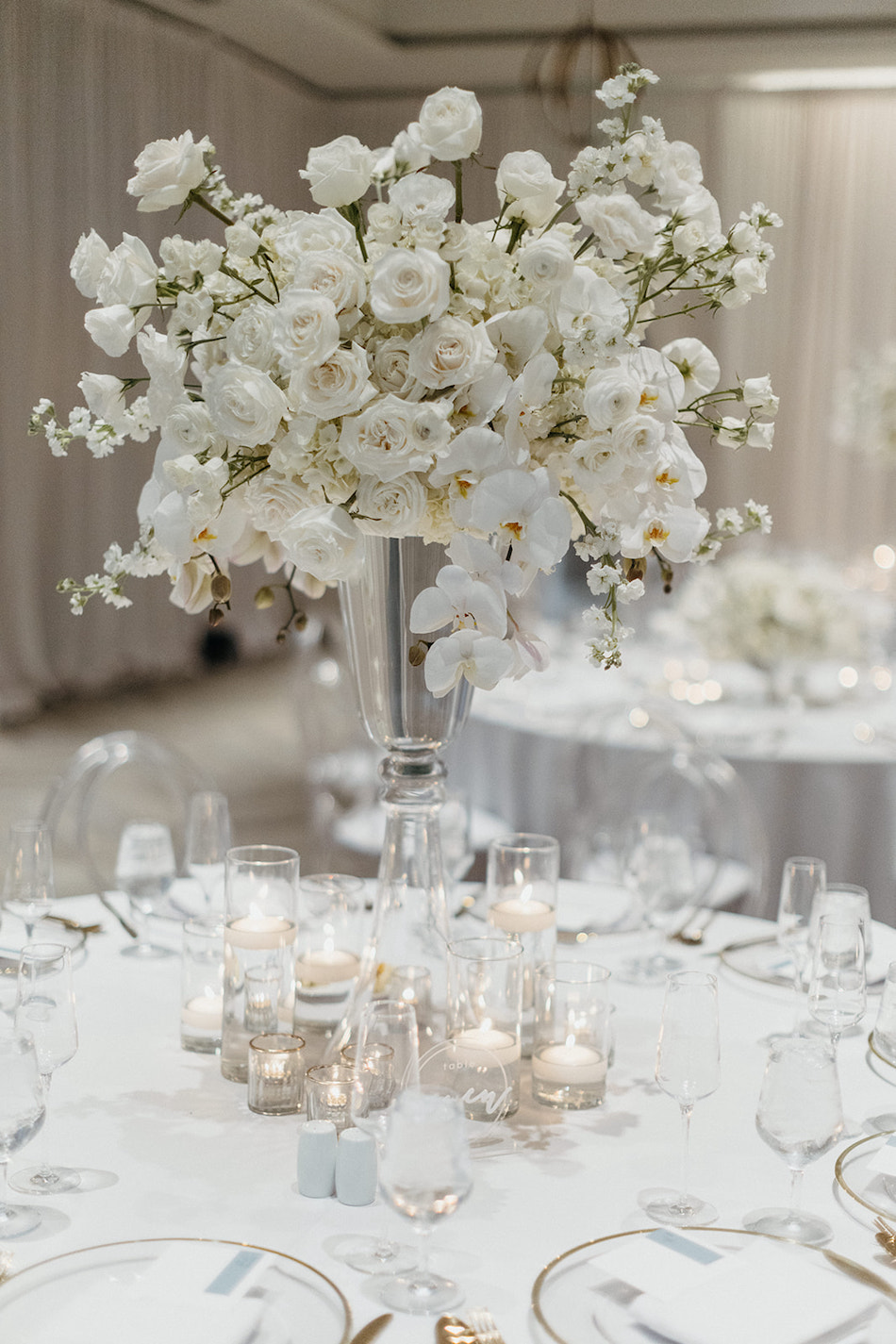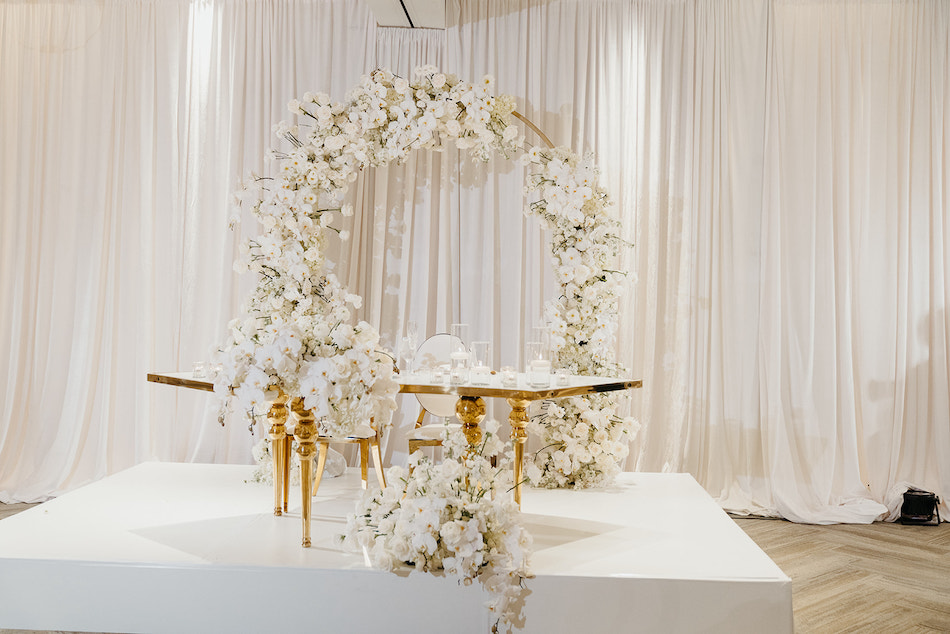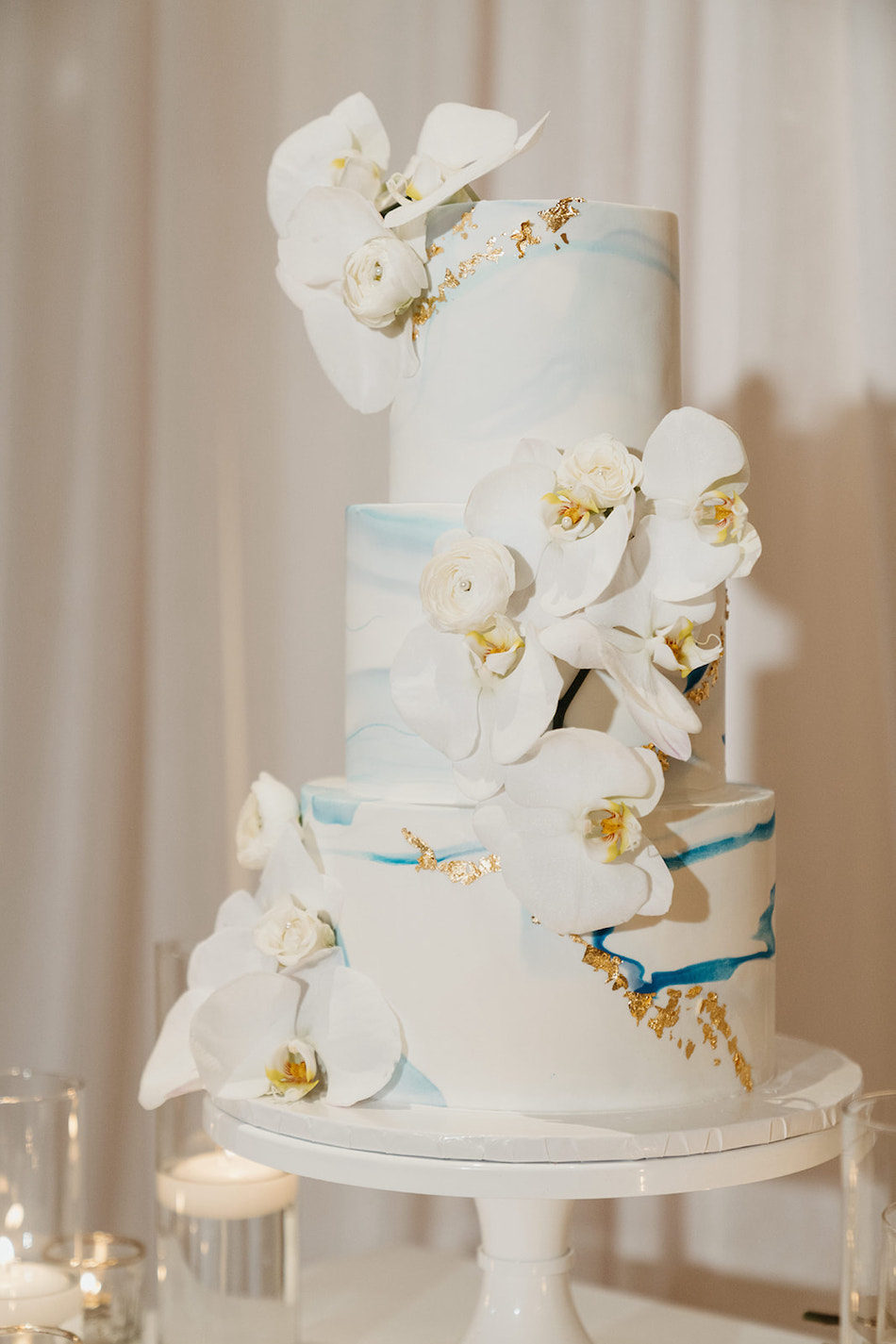 Planner & Designer: Samantha of  Pure Lavish Events | Photography & Video: Passion Studios | Officiant: Jeffrey Alan Holmes | Venue: Lido House Autograph Collection house | Floral Design: Flowers by Cina | Rentals: Above The Top Events and Oak Tree Event Rentals | Champagne and Decor: Dom Perignon | Entertainment: Subito Strings and Dj James | Signage & stationery: The Paper Mint Press | Cake: Grace and Honey Cakes⁣ | Photo booth: Pixster Photobooth | Hair and Makeup: Flawless Faces Beauty Lounge
---
You might also like