Elegant Nature-Inspired Wedding with Hints of Something Blue
With nature as their main source of inspiration, Brittany and Chelsey let the vendor team take over the reins and design their SoCal destination wedding at Waldorf Astoria Monarch Beach. The result: an elegant nature-inspired wedding with hints of something blue that left the couple feeling like they were in their own private fairytale. Keep reading for all the details of this dreamy celebration!
Brittany and Chelsey knew they were up for a challenge when they decided to tie the knot far from home, but under the guidance of their planner, Krammer Roush of Sugar Plum & Co., this Canada-based couple was able to bring their SoCal dream wedding to life. 
"We wanted clean soft pastel colors, specifically focusing on blues and greens, our favorite colors. We both enjoy the outdoors and wanted to bring a lot of the outside in," Chelsey said.
Once the couple shared their vision with the vendor team, our team at Flowers by Cina designed and handpicked all of the flowers in the arrangements, chandeliers, and bouquets. For the outdoor ceremony, the altar space was adorned with lush greenery and crisp, white florals that complemented the beautiful surroundings. Our team was especially excited to design not only one but two bridal bouquets for the gorgeous brides! One of the bouquets featured traditional, all-white blooms mixed with subtle hints of foliage. The second bouquet had a more modern design and featured ivory florals paired with pops of blue including thistles and hydrangeas.
The color palette of white, blue, and green carried over into the reception decor. The tables were set with baby blue runners and a mix of low and raised centerpieces featuring all-white blooms. Brittany and Chelsey were seated at a sweetheart table dressed in blue linens with white florals and lush foliage. The ballroom ceiling was draped in delicate, white chiffon with greenery cascading down above the dance floor where the newlyweds shared their first dance.
"One of the most special and memorable moments from our wedding was walking into our reception space and seeing that it had been completely transformed, beyond anything we could have imagined. This moment was the most special because we had planned to do our first dance alone in our reception space before any of our guests arrived and walking into that fairytale and then getting to dance with my now wife like no one was watching will be one of the greatest moments of my life," Chelsey said.
Scroll down to see some of our favorite captures by Isaiah & Taylor Photography from this elegant nature-inspired wedding with hints of something blue at Waldorf Astoria Monarch Beach.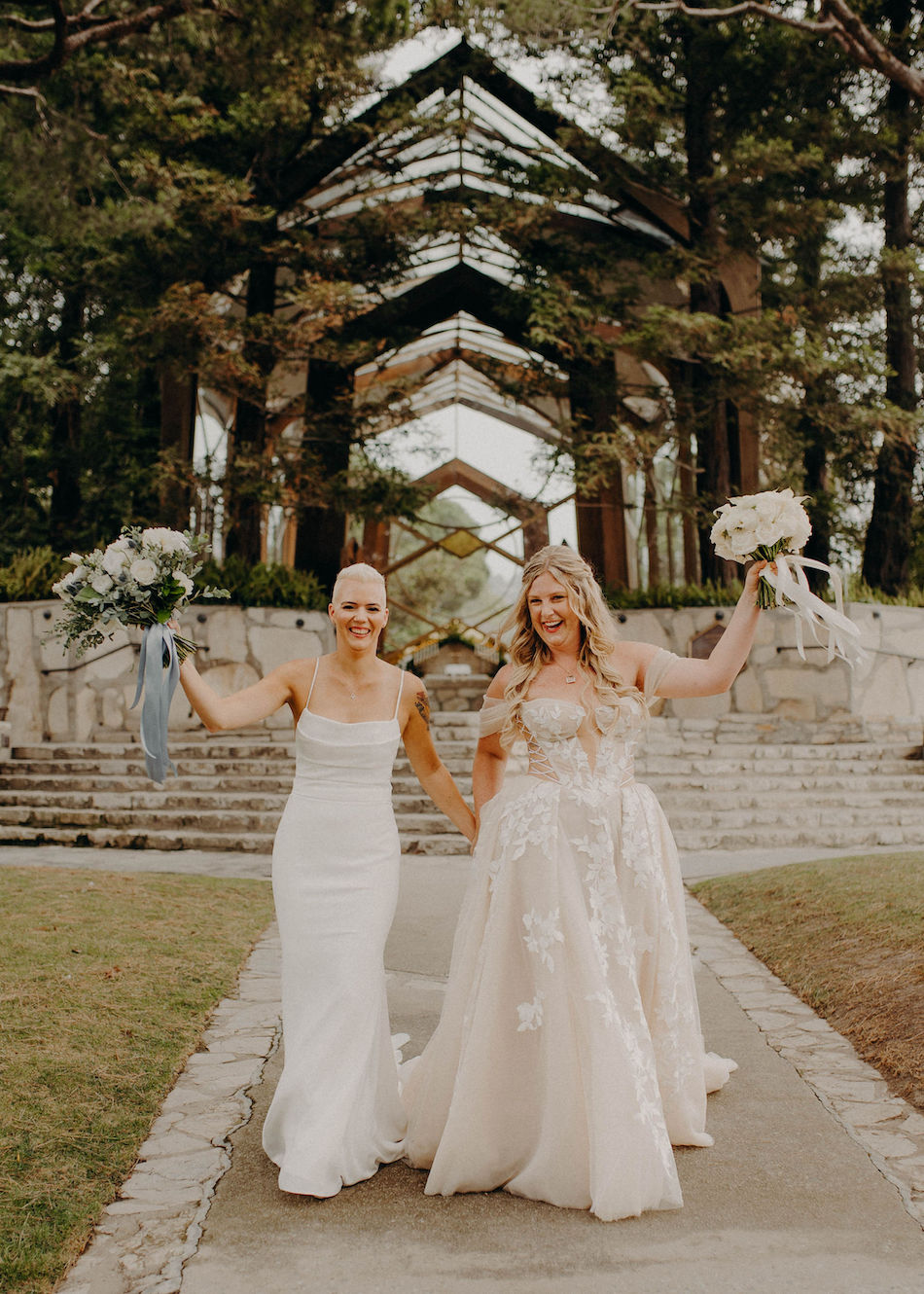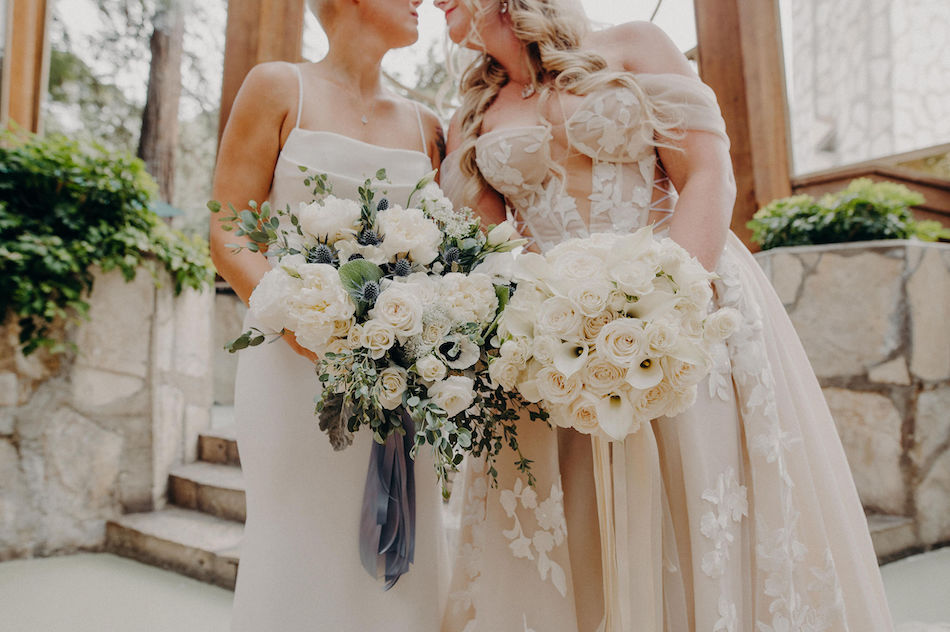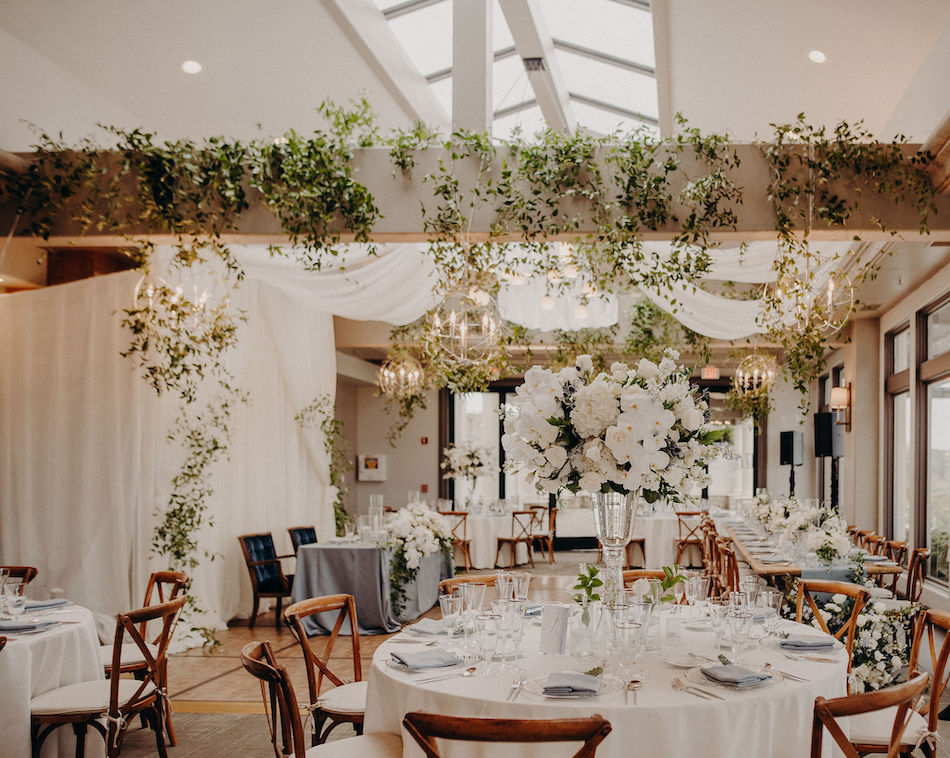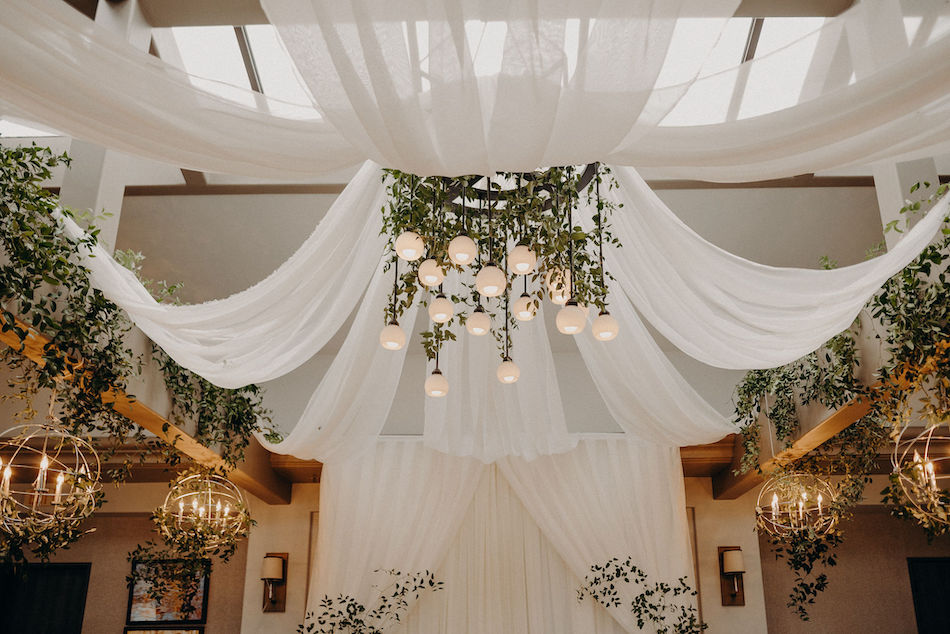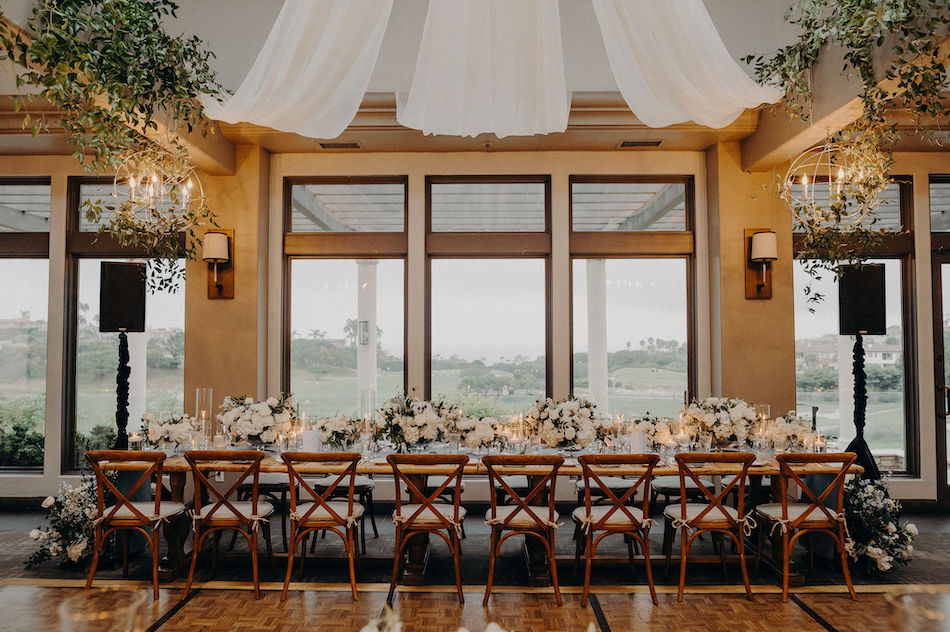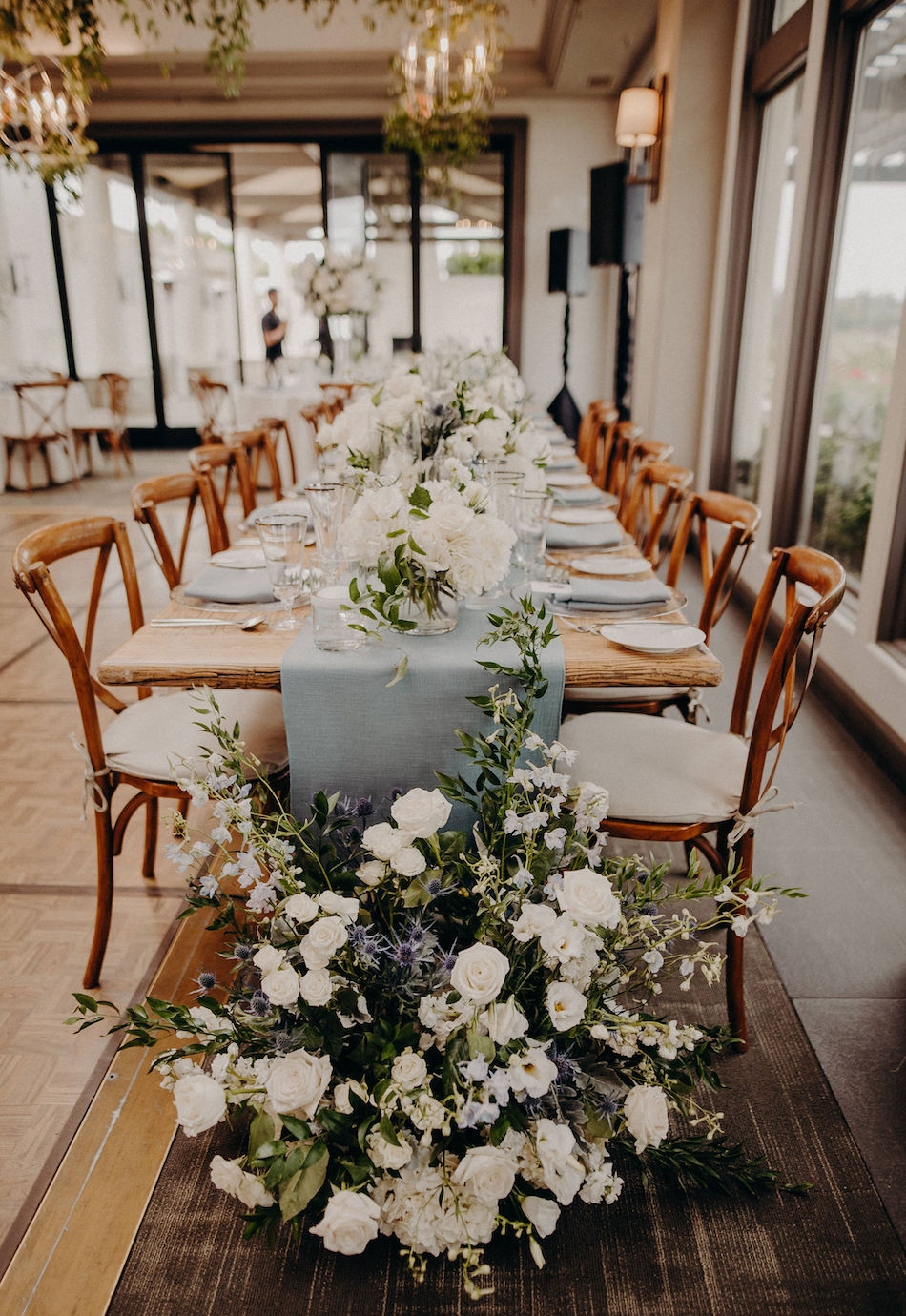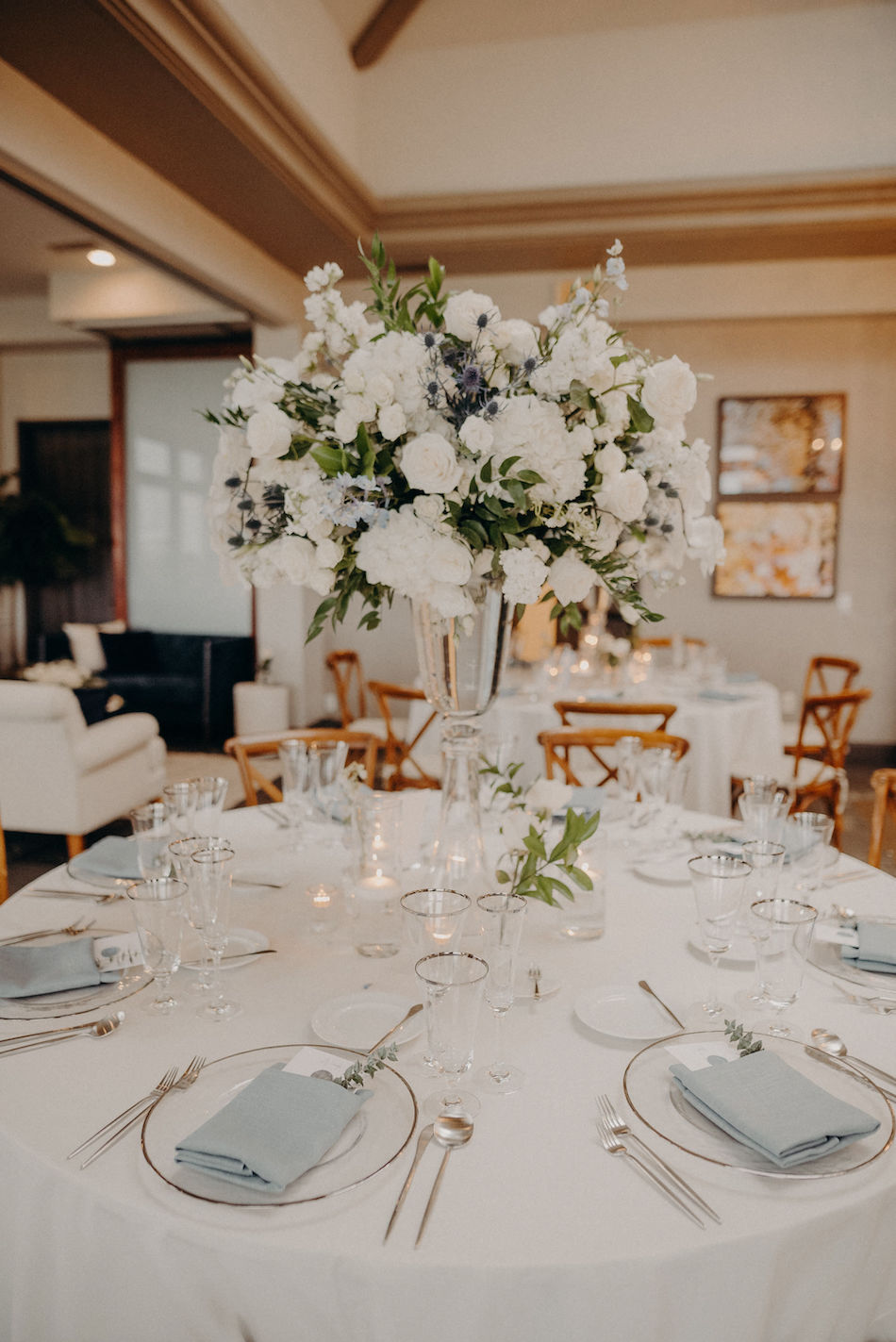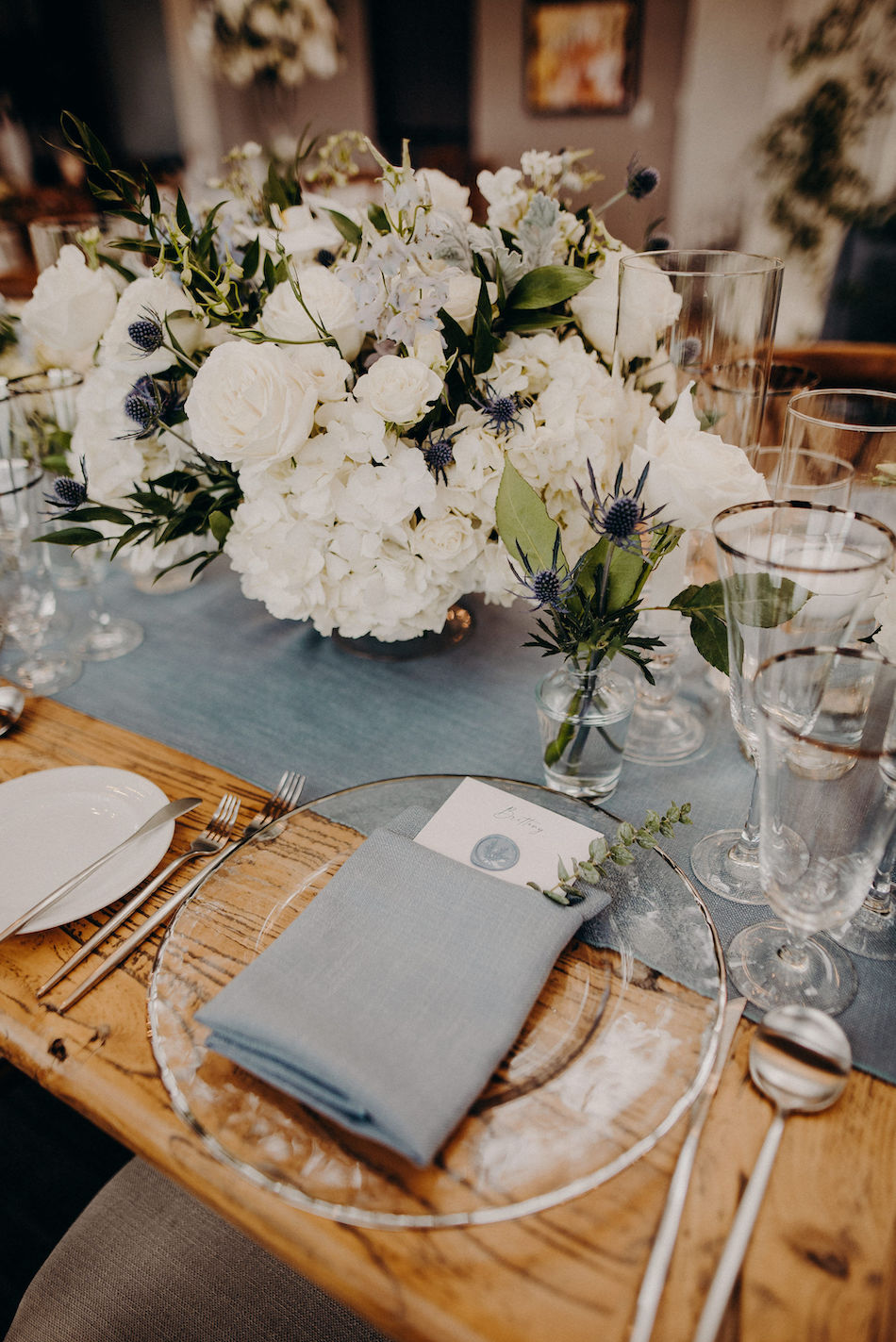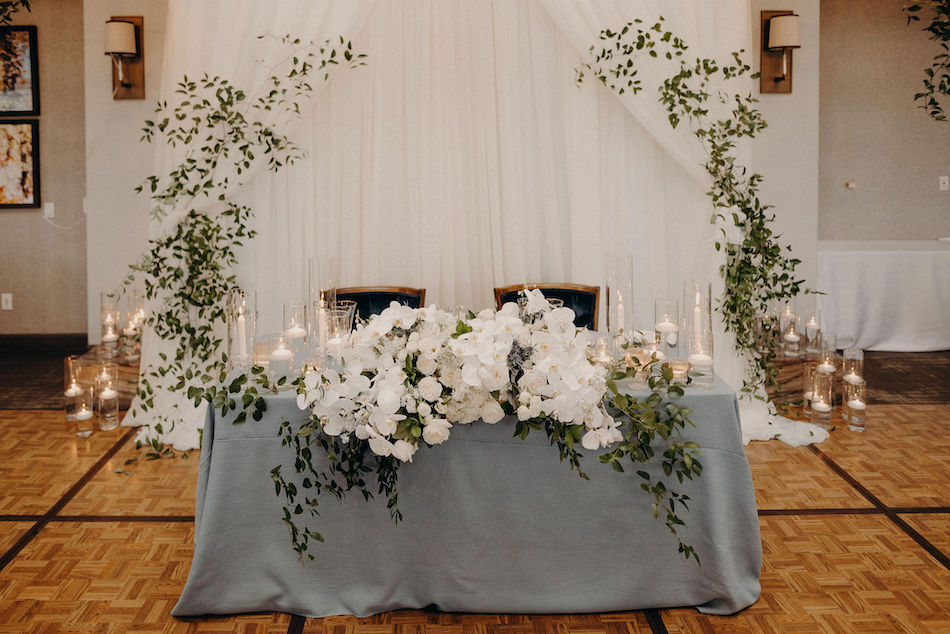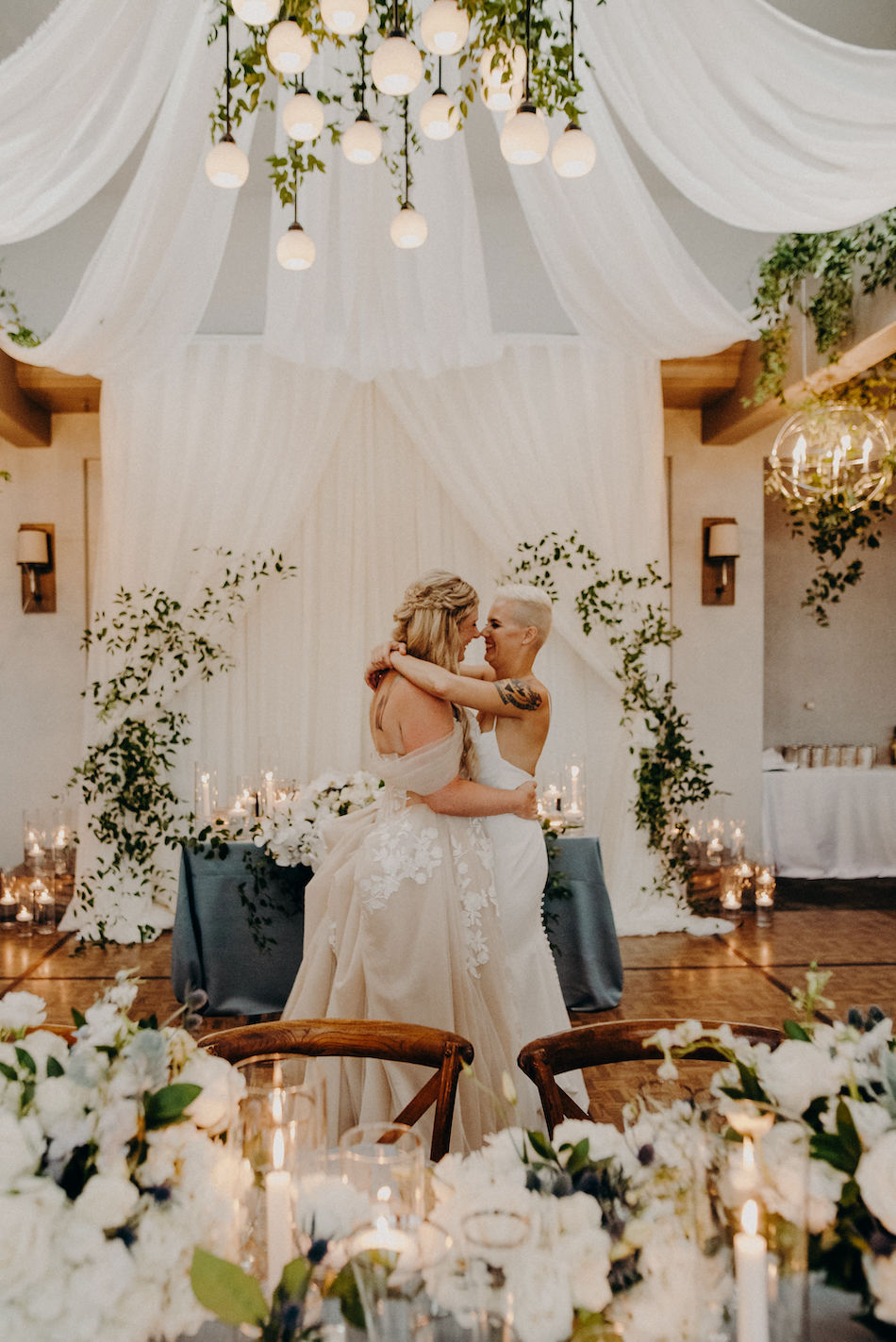 Planning & Design: Krammer Roush of Sugar Plum & Co. | Venue: Waldorf Astoria Monarch Beach | Photographer: Isaiah & Taylor Photography | Florist: Flowers by Cina | DJ: Tim Hampton | Rentals: Signature Party Rentals and Archive Rentals | Stationery & Signage: Look Good on Paper Co. | Hair & Makeup: Design Visage | Media Placement: Rayce PR
---
You might also like