California Wedding Day Best of 2017 | Flowers by Cina Named Best OC Florist
Flowers by Cina was named Best OC Florist by California Wedding Day! The Best Of 2017 Awards ceremony and reception took place at the beautiful Vibiana in Los Angeles. Hundreds of the industry's best were nominated for the annual Best Of awards and we are so thankful to our followers and supporters for naming us one of the BEST!
See the winners HERE!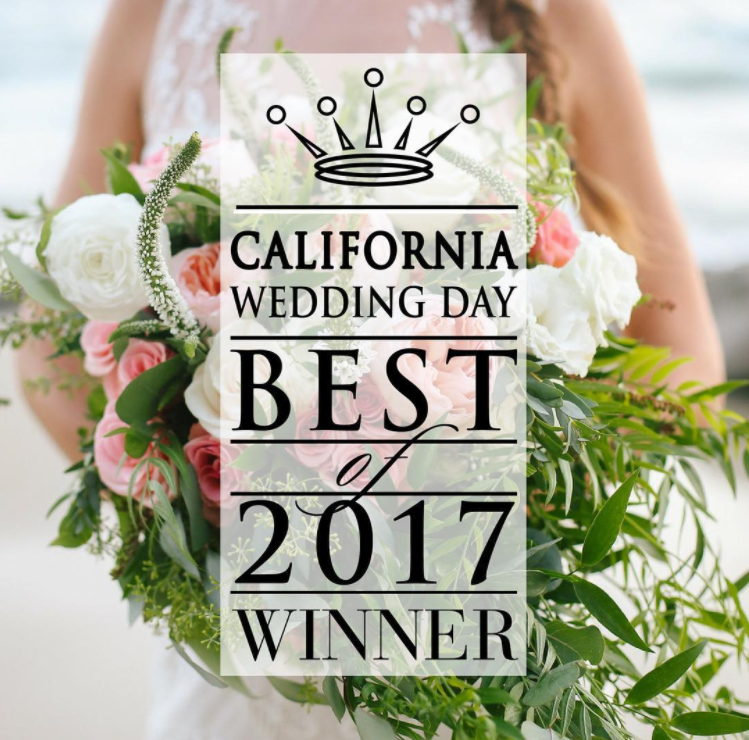 About California Wedding Day's Best of Awards:
California Wedding Day's annual awards program, Best of, honors the most innovative and creative talent in the wedding industry from Los Angeles, Orange County, Ventura/Santa Barbara, and San Luis Obispo.  Each year, Best of delivers the long deserved recognition for the trailblazers in Southern California's wedding industry. The finalists are chosen by their peers through an open voting process held online at californiaweddingday.com. To choose winners, veteran wedding professionals, brides and the editorial staff of California Wedding Day magazine cast their selections for the top-notch professionals working in Southern California.
---
You might also like