We've discovered a very exciting new product! An exclusive process developed by the highly-skilled artisans at Unity in Glass creates hand-crafted glass sculptures for couples to preserve their unity ceremony memories to celebrate for a lifetime.
Couples understand how important it is to make sure their ceremony includes a sentimental act of committed love, followed with a lasting memory and Unity in Glass sculptures are the perfect way to do both.
During the wedding ceremony, instead of typically lighting two candles into one or the more recent trend of mixing two different colored sands, Unity in Glass has brilliantly created a beautiful and innovative display of unity. Couples begin their artistic sculpture journey by personally choosing their desired glass crystal colors, which will then be presented during their wedding ceremony and united in front of family, friends and loved ones. This mixology of love is then sent back to Unity in Glass, where artisans then heat, "marry" and sculpt an immaculate glass piece that the couple can keep as a reminder of their life lasting commitment.
The sculptures are longer lasting (they're made to last a lifetime) and more elegant than sand or candles and the couple's unity ceremony is embodied for eternity in an elegant, hand-crafted glass sculpture that will allow them to revisit their wedding day for years to come.
The bride, groom and extended family members perform the unity ceremony with the colored glass crystals, blending the combination of their color choices, just as they would with sand. After the ceremony, the couple returns them to Unity in Glass using the included, prepaid shipping label. Then, artisans use the exact crystals combined by the couple at the ceremony to create the unique sculpture that captures the spirit of the intimate event for eternity. The exclusive design and any additional items ordered, such as hand-sculpted glass, heart-shaped keepsakes for family and friends, are carefully packaged for safe return to the customer to display in their homes and enjoy for a lifetime.
The Unity in Glass trend is catching on and couples say they're choosing the sculptures over the sand ceremony because it's a more beautiful and permanent way to capture the memories of their wedding day. Lee Ware founded Unity in Glass after studying glass blowing at the prestigious Pratt Fine Arts Center and currently works at his studio in Texas.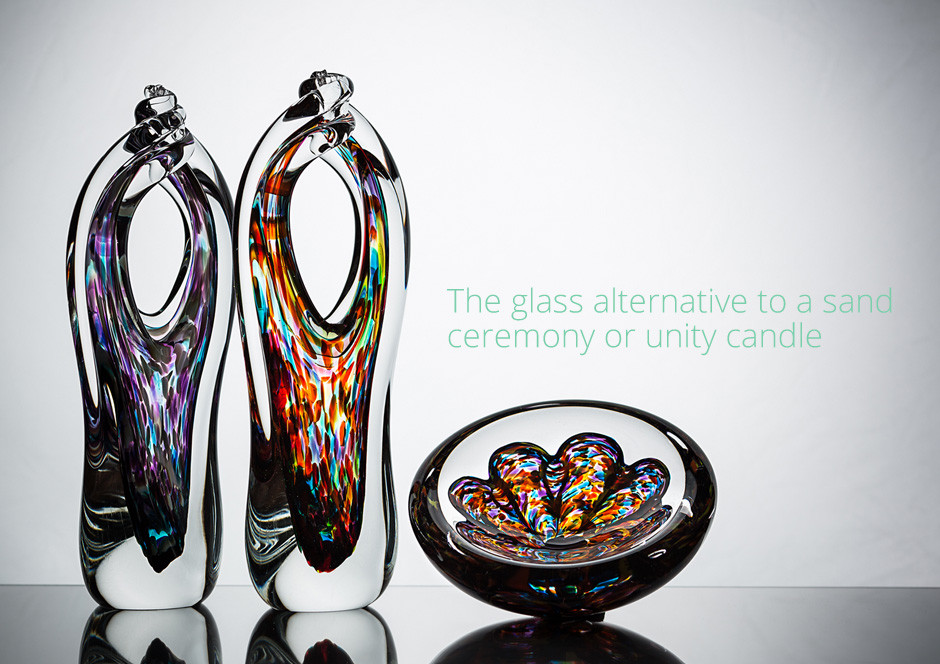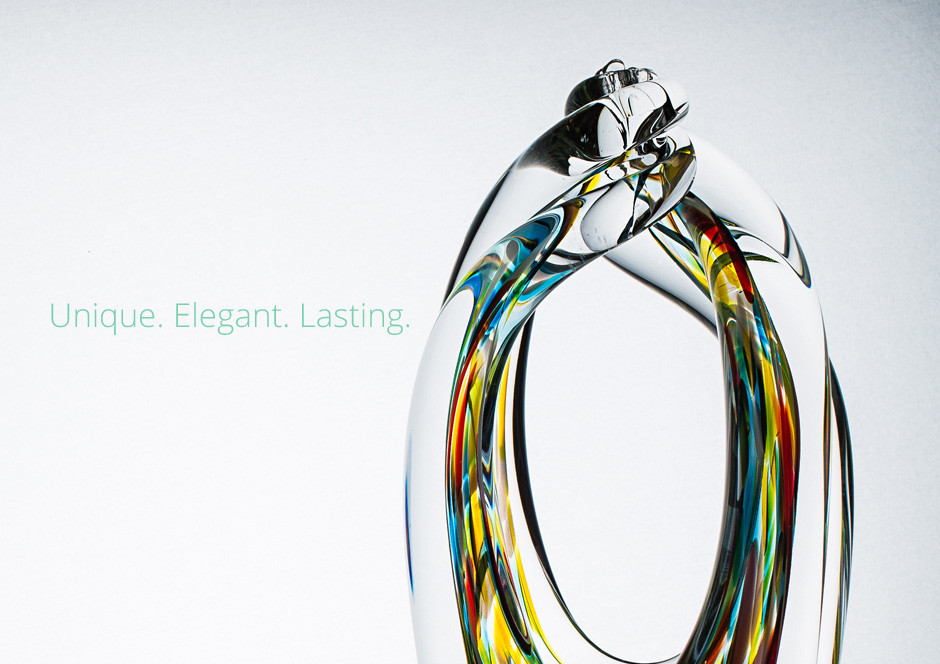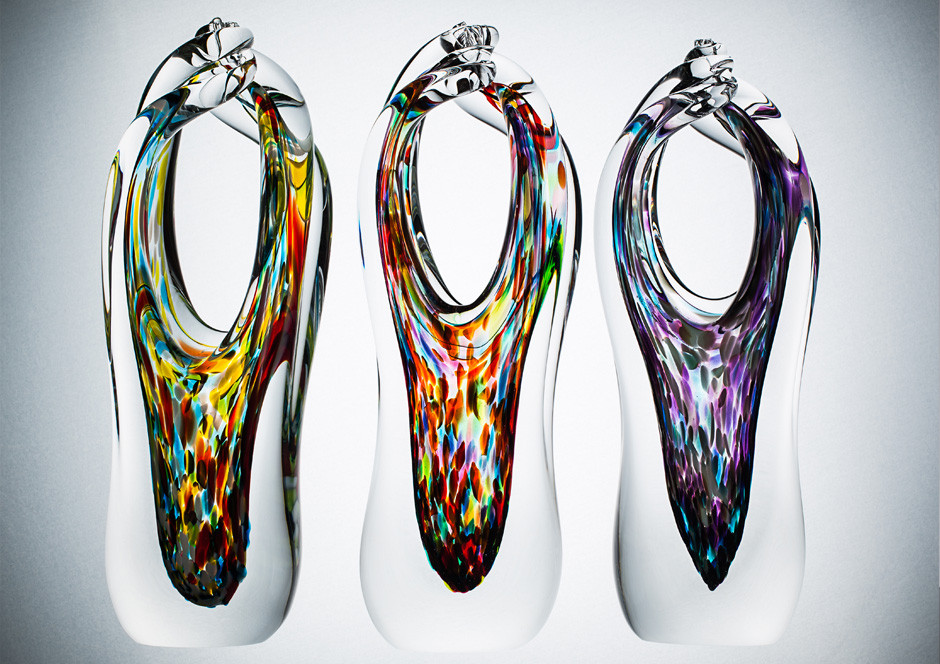 ---