Proud as a Peacock Baby Shower
Erika's Elegance planned this adorable Proud as a Peacock baby shower for Sonal and Anurag and we were delighted to create florals in in a peacock color palette of blue and green with pops of burgundy, lavender and hot pink. Sonal and Anurag are both from India, and because Anurag's mother became ill, he had to return to India to care for her while Sonal stayed in the U.S. working during her pregnancy. It was very difficult for Sonal to be so far away from her husband and family during this time and so her friends decided to throw her an amazing baby shower to keep her spirits high.
Sonal also worried that Anurag wouldn't make it home in time for the birth of their child, but he was able to come home two weeks before the baby was born. They decided to make the shower co-ed, because the couple wanted to be together every minute after having been separated for so long. The Proud as a Peacock theme was born and White Rabbit Photo Boutique set the tone with beautiful peacock invitations. Ever After Printables created a peacock signing board that guests signed with their thumbprints and signatures, which was then framed to hang in baby's room.
Candee by Sandee designed a vibrant candy bar for guest favors and Erika's Elegance created baby shower games, like sculpting Sonal and Anurag's baby from play dough, which was a lot of fun for the guests. Laura Culwell designed a pineapple and vanilla layer cake that was adorable and delicious.
Sonal and Anurag wanted to be surprised about the sex of their baby, so at the shower, Sonal wrote the names for each on paper for White Rabbit Photo Boutique to photograph. Two weeks later, they had a baby boy! Congratulations Sonal and Anurag!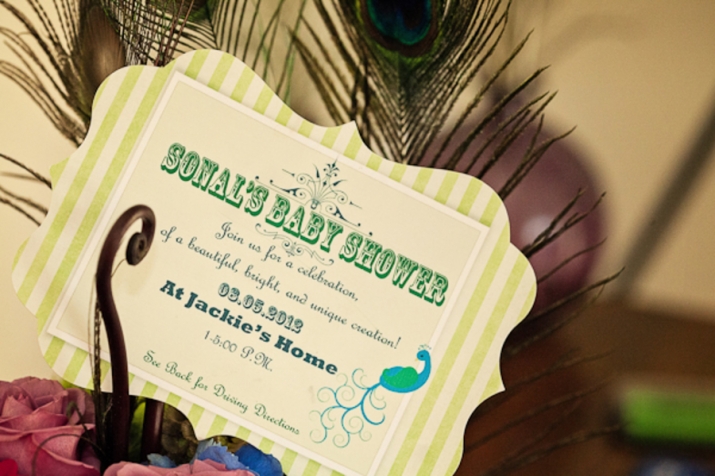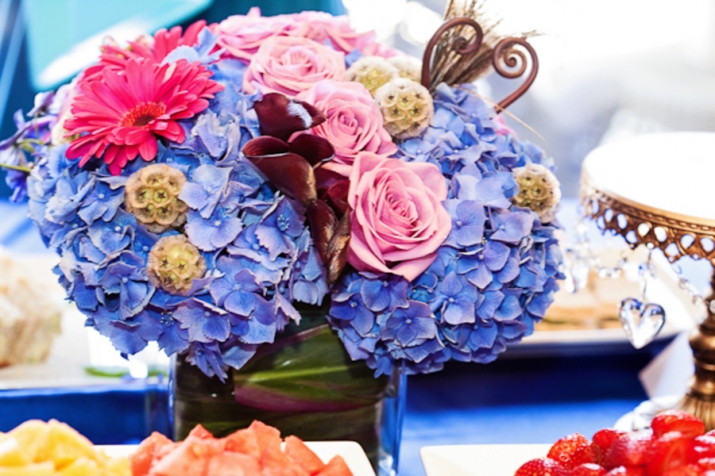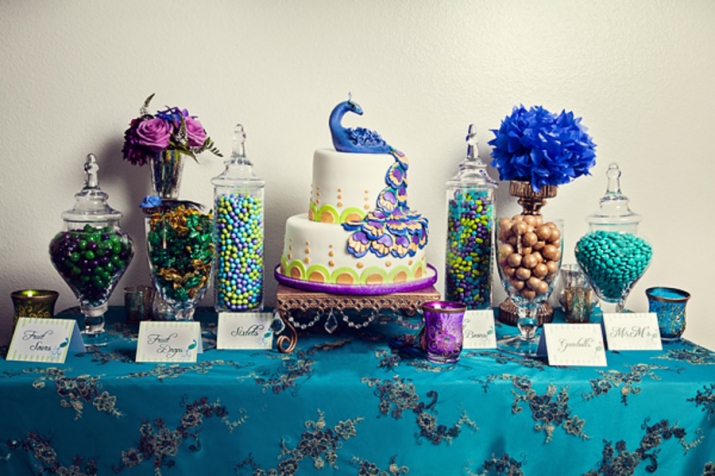 Photographer: White Rabbit Photo Boutique | Event Planner: Erika's Elegance | Favors and Gifts: Candee by Sandee | Floral Designer: Flowers by Cina | Paper Props: Ever After Printables
---
You might also like