Pastel & Earthy Outdoor Wedding
Michael and Morgan had a fairytale wedding with pastel and earthy colors combination. Their outdoor celebration was captured by Priscila Valentina Photography and filmed by A Touch of Soul Production.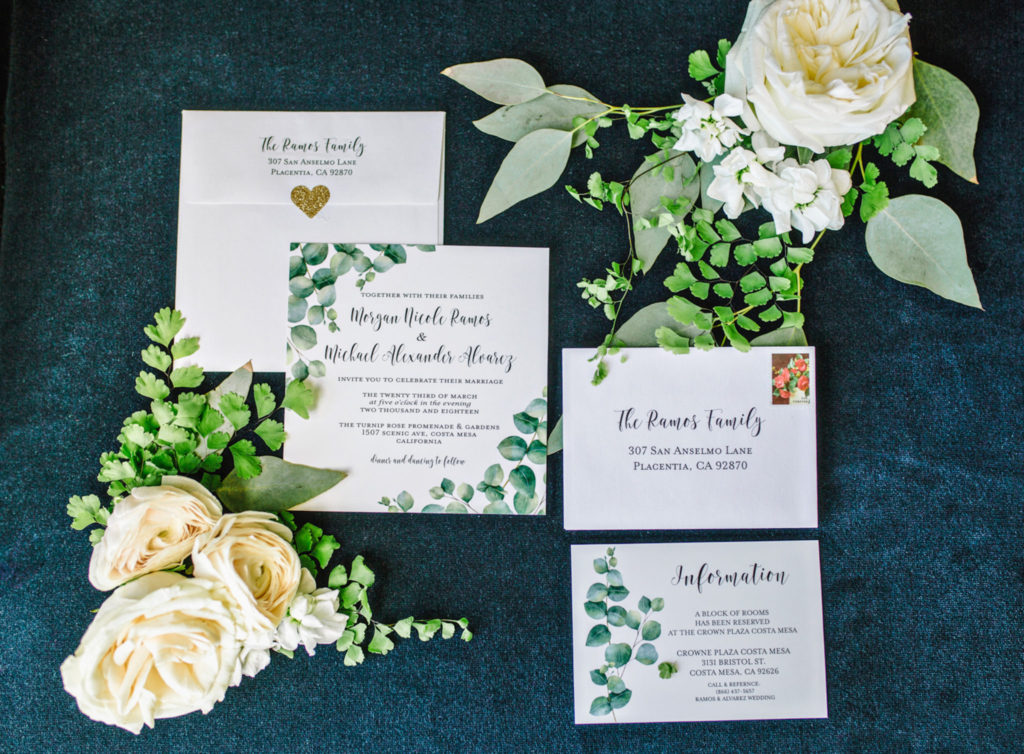 The bride looked beautiful in her long, lace gown. The white lace started at the straps of her dress and ran down the gown into a loose floral design. Accented with a dainty jewel belt and a tulle lace that flowed past the crown of her head. She finished off her look with her " something blue" as she slipped on baby blue heels. Her bridesmaid wore the same blue in various cuts for their matching gowns. The groom looked stunning in a deep purple suit with dark brown dress shoes and a white boutonniere. The rest of the men were all smiles as they matched in a gray ensemble, also uniform in the brown shoes and floral pin.
The bride made her way down a gorgeous aisle, created with white chairs on both sides. The identical rows greeted her with light brown, wooden boxes that based large, white bouquet of roses. Getting closer to the aisle, every few rows, chairs were decorated with white and green florals that streamed toward the burlap aisle. Once at the altar, the bride and groom stood hand in hand in front of a curtained gazebo. The drapes framed the couple and were embellished with earthly vines and accents of white roses.
The pastel and earthy color palette also filled the theme in the reception. With a golden hue to fill the room, the decor included a white and cream flower blend in a clear, wide vase and soft, golden candles to fill the tables. Each seat also gifted each guest with crafted mason jars thanking each guest for their contribution to the celebration.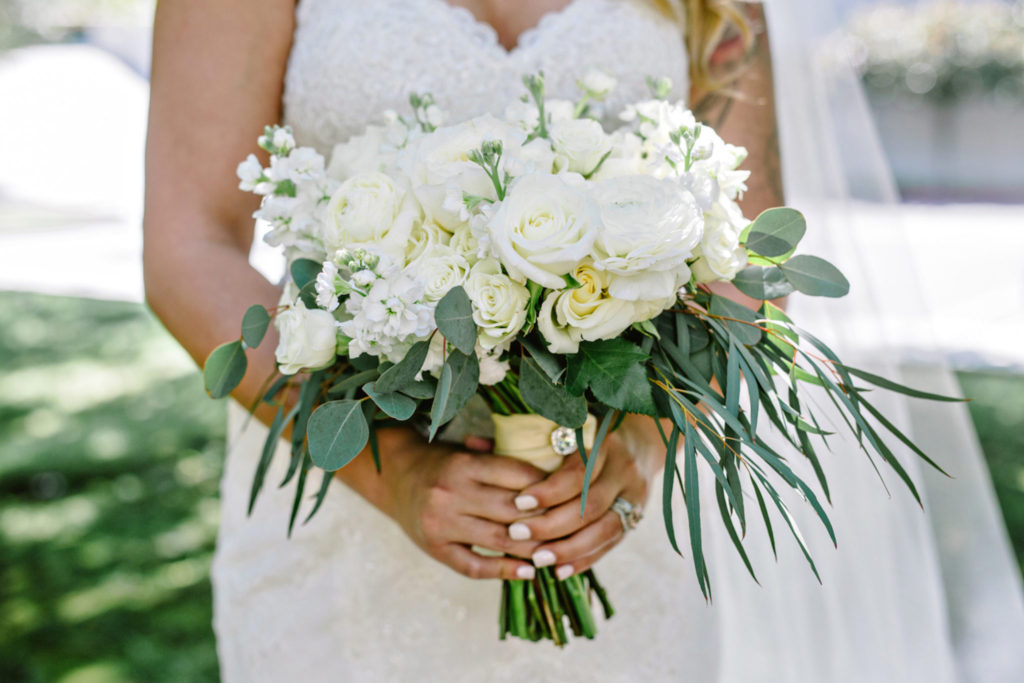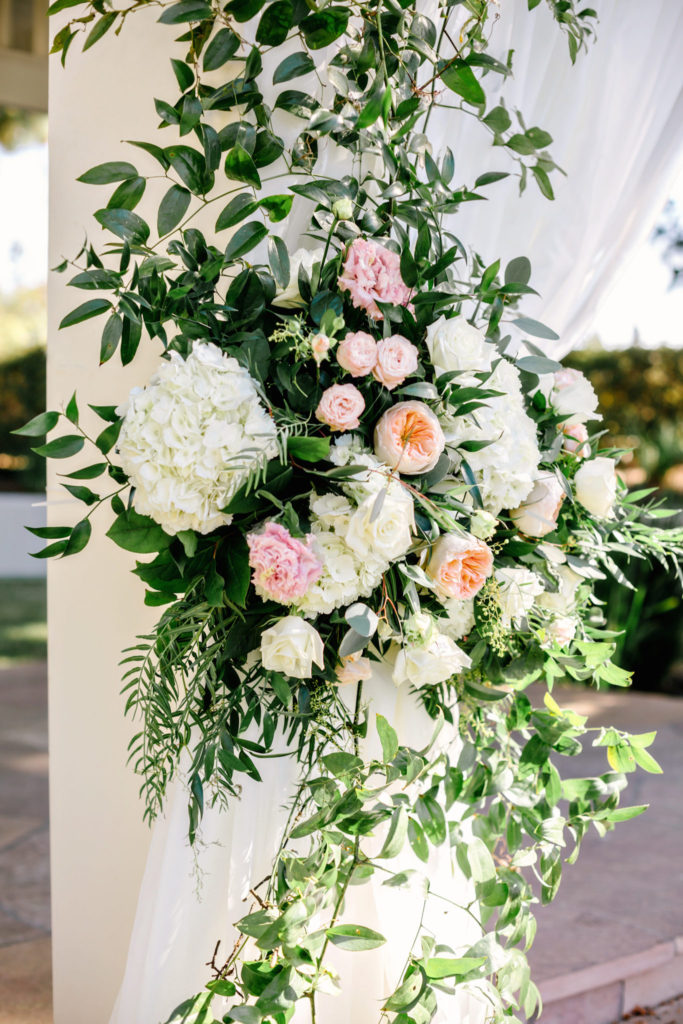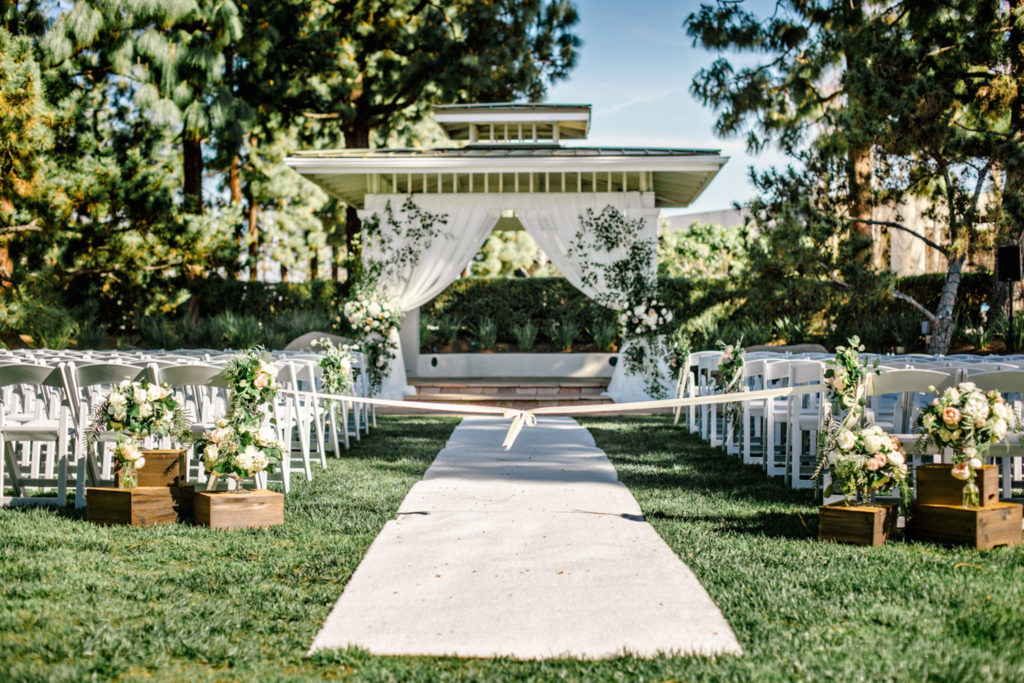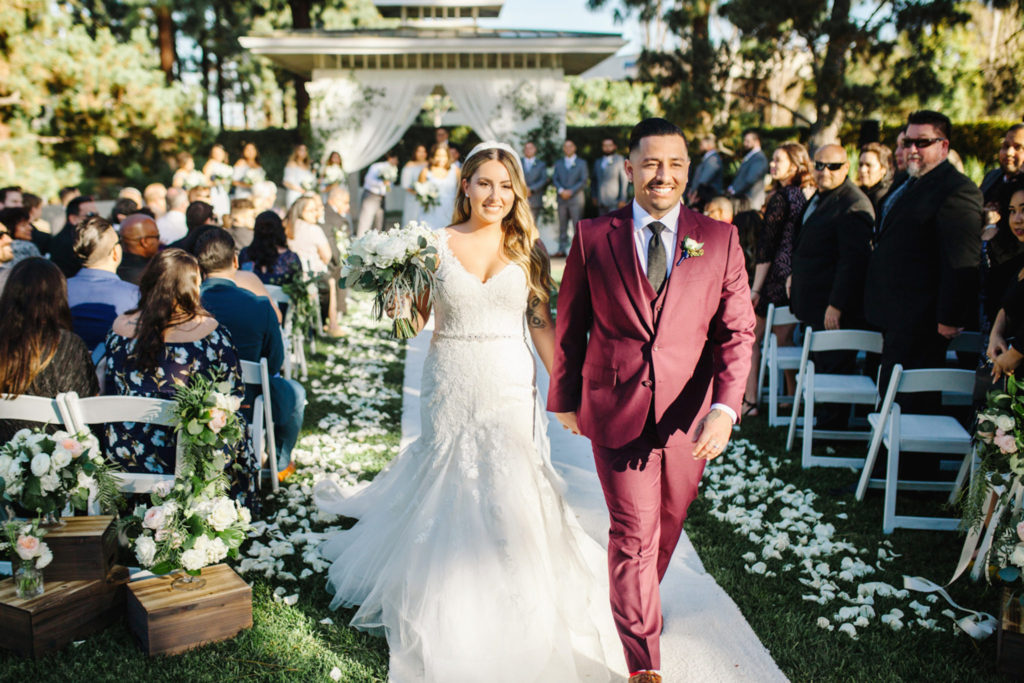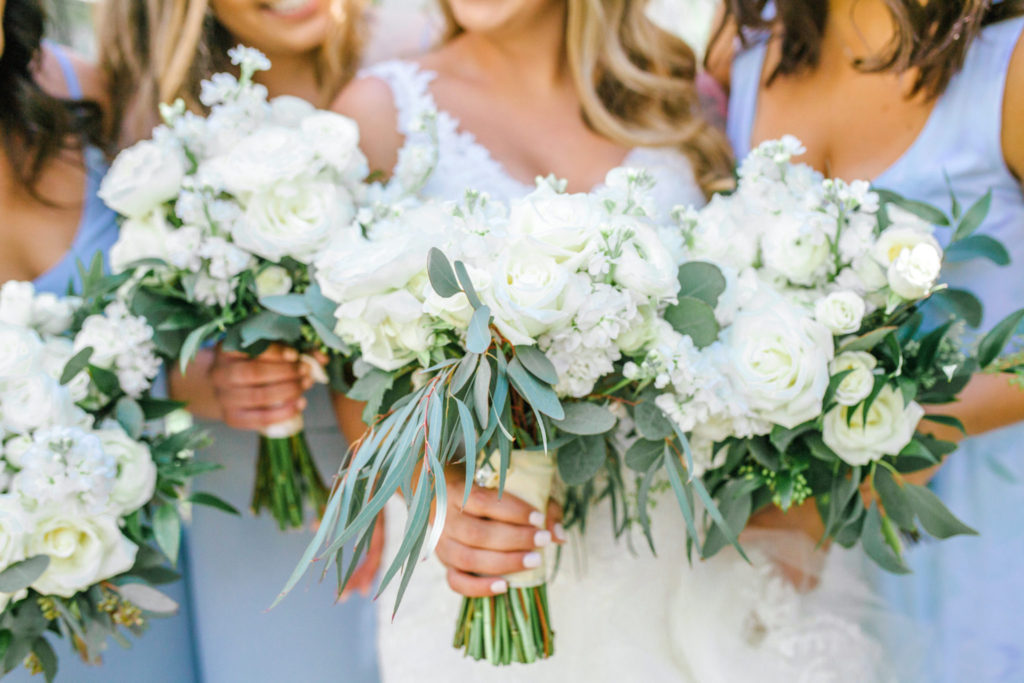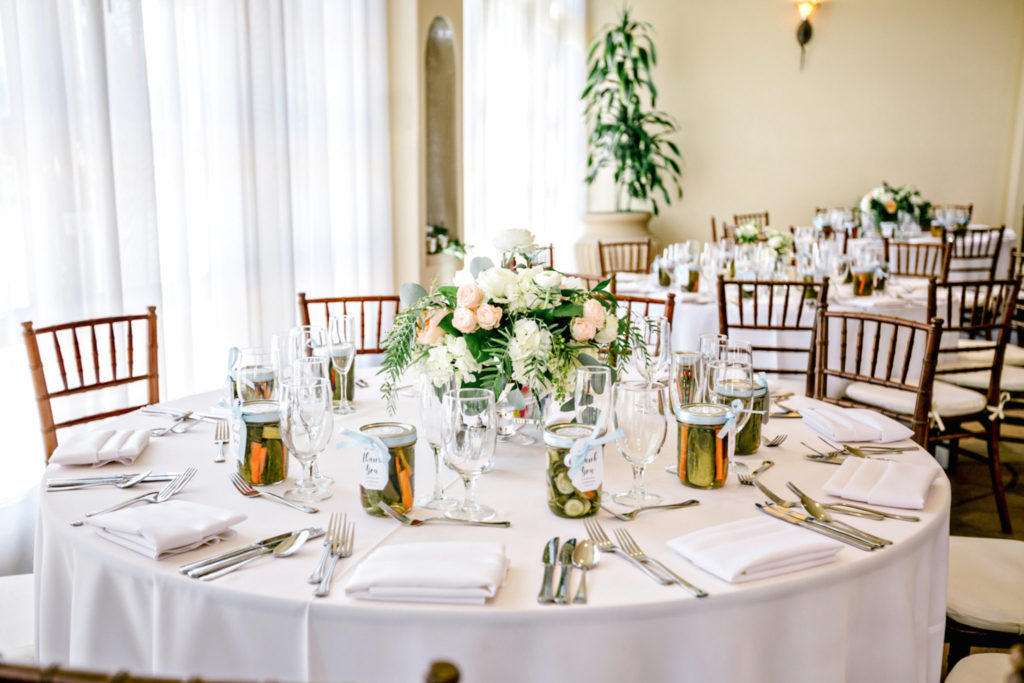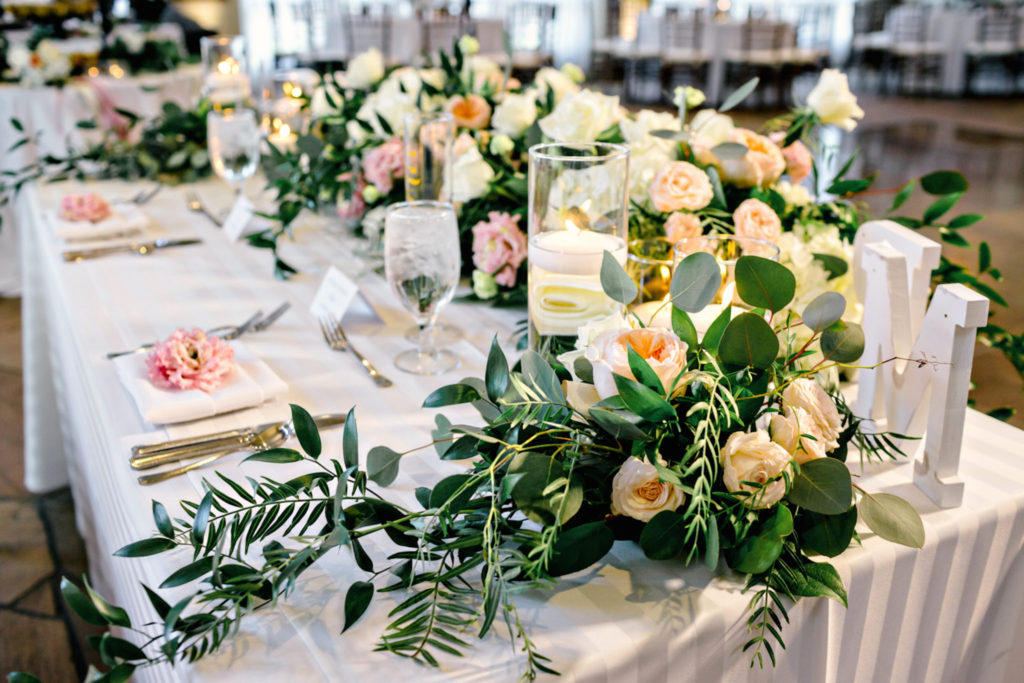 Floral Design: Flowers by Cina | Venue: The Promenade Turnip Rose | Photography: Priscila Valentina Photography | Videographer: A Touch of Soul Production | Hair: Janet Hernandez | Makeup: Michelle Zavala | DJ: DJ Leo Eddie
---
You might also like