Feature: Arteen & Kat on Strictly Weddings
We are happy to share that Arteen and Kat's wedding at the Ritz Carlton Laguna Niguel was featured on Strictly Weddings. Their SoCal beach wedding was the perfectly combined with blooming elegance. We are so thrilled to have shared this big day with Arteen and Kat.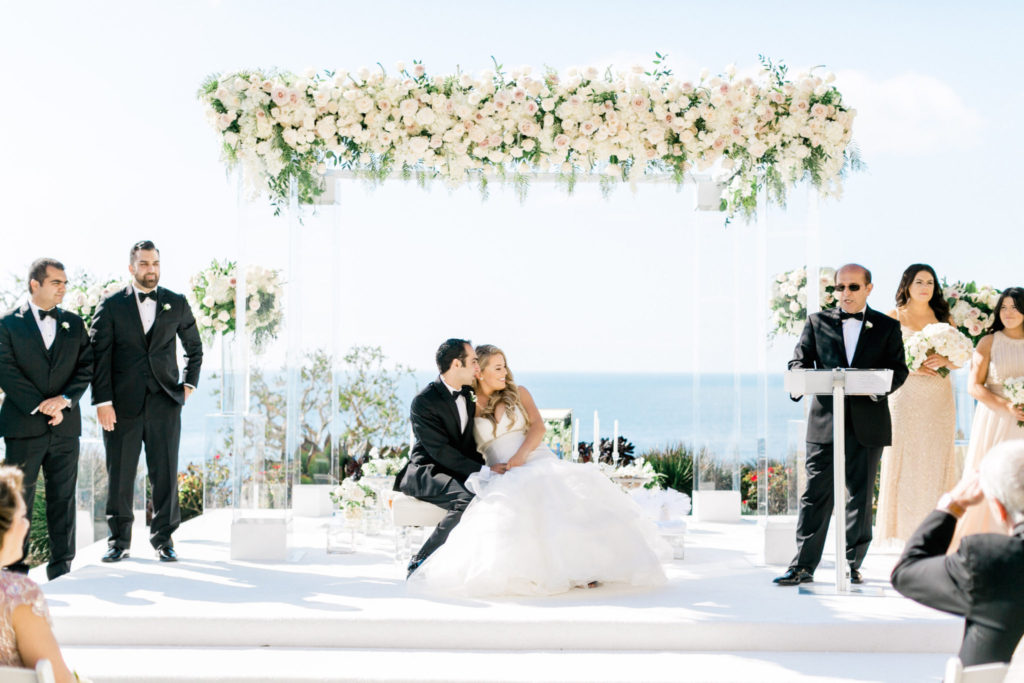 "The ceremony sat at the edge of the lawn overlooking the glistening, blue ocean. The altar stood tall with the gorgeous hills sitting behind it. Four glass pillars held an arrangement of white florals that wrapped around and tucked in peeks of light pinks. Framing the scene were wooden, white chairs that arched around the altar with each row leading to the picturesque palm trees. Under the wonderfully decorated altar were tall white candles and tables to celebrate with Persian traditions during the Sofreh." – Strictly Weddings.
A type nautical elegance could be felt at this glistening event. The ocean was the perfect backdrop to Arteen and Kat decor of white florals and glass decor. Cue the doves for the perfect fairytale wedding.
"The elegant Ritz Carlton Laguna Niguel wedding continued with the white drapes filling the banquet rooms for the reception. Ivory and gold tables and chairs filled the ballroom with ivory accent couches. Each table had a number of bouquets to run along the family-styled decor." –Strictly Weddings.
The golden tint of the room added to this all-white wedding. They had overarching florals that crowned the top of the dancefloor and cake setting. Every corner of the room was left with bouquets of the boldest, white roses. The entire event was captured by the creative eye at  Natalie Schutt Photography.
Click here for the full feature on Strictly Weddings.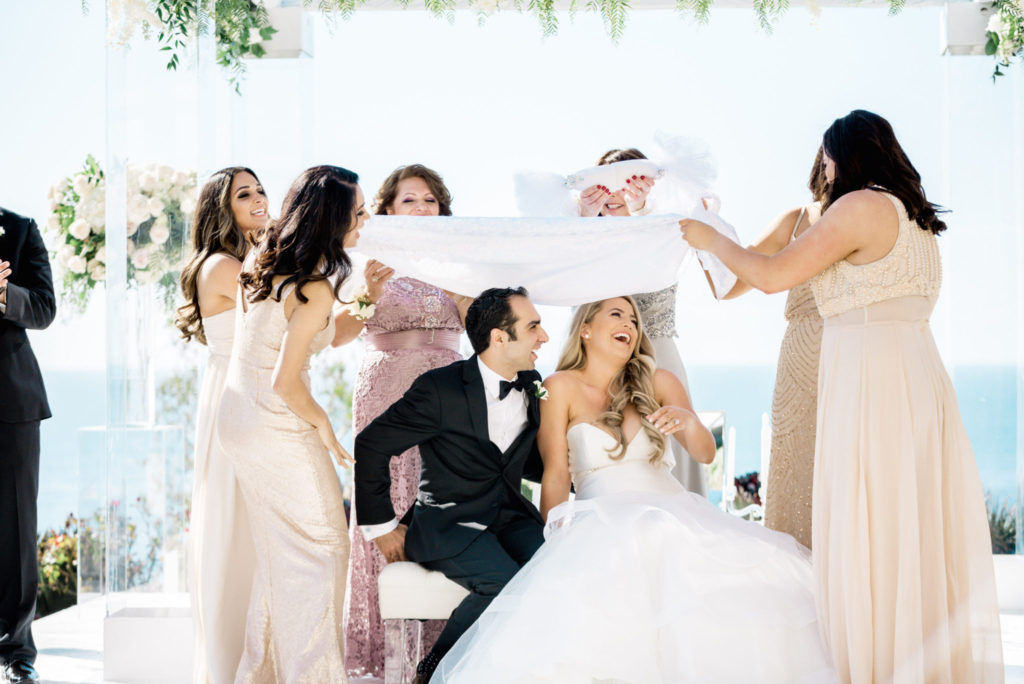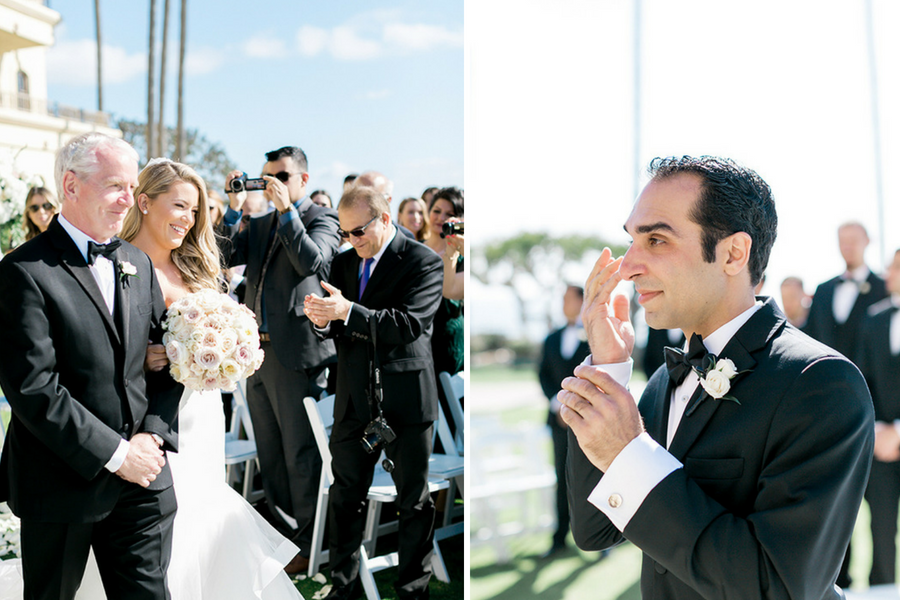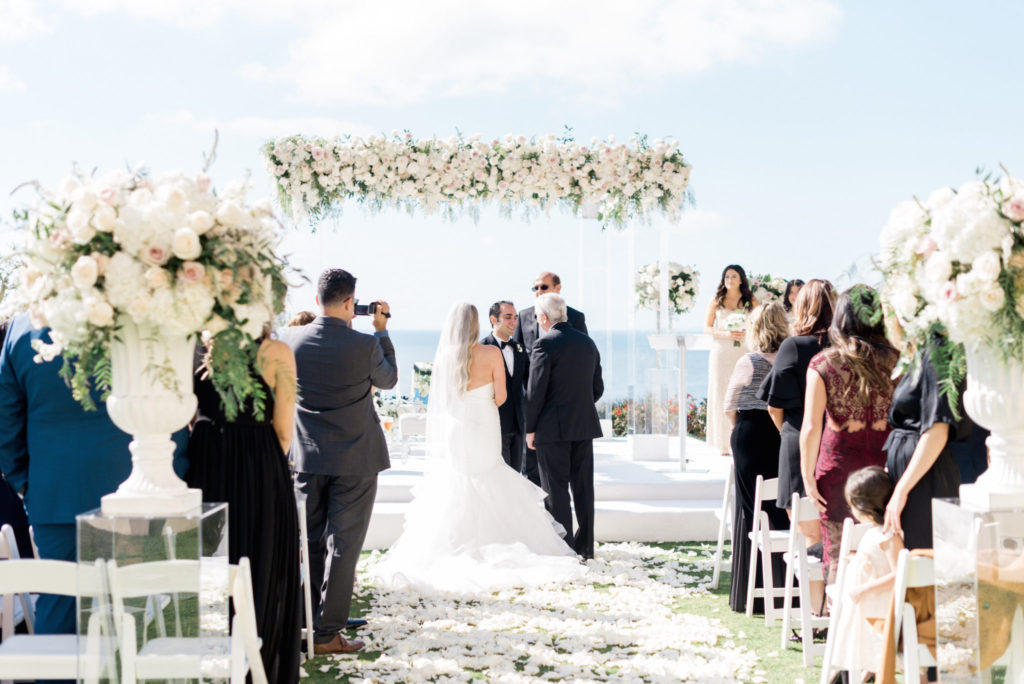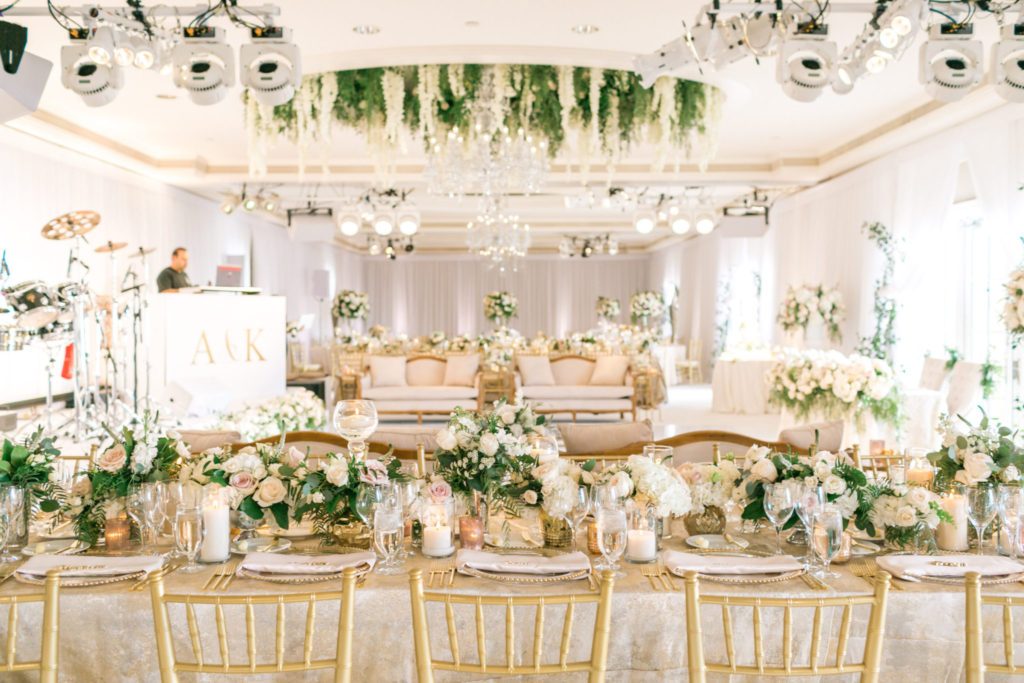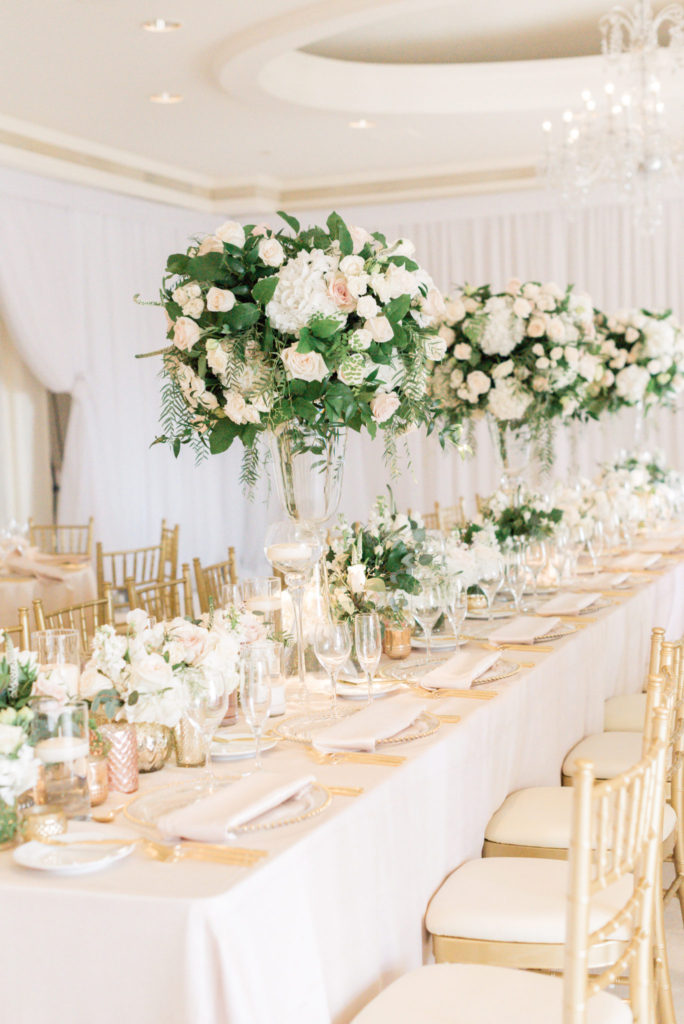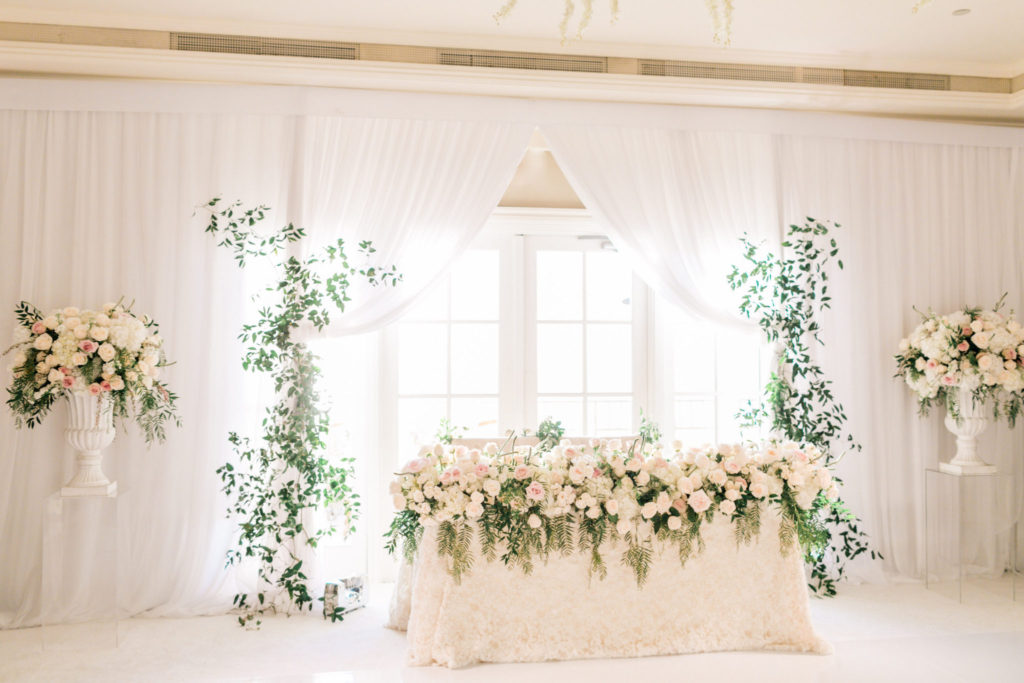 Venue: Ritz Carlton Laguna Niguel | Floral: Flowers by Cina | Photography: Natalie Schutt Photography | Video: JMann Films | Carpet: Event Carpet Pros | Linens: Luxe Linens | Draping: Quest Drape | Cake: Hapa Cupcakes | Dancefloor: Del Rey Party Rentals | DJ: DJ Payman | Rentals: Town & Country | Lighting: Amp'd Entertainment
---