Bold & Beautiful at the Bel-Air Bay Club
Kelly and Ed celebrated their bold and beautiful wedding at the Bel-Air Bay Club. With creative design and coordination by Lisa Simpson Weddings, their spectacular event is truly an inspiration.
The couple chose bold white roses as the main decor for their wedding. The bride looked wonderful in her Martina Liana Bridal gown and bouquet of white roses. Each bridesmaid wore a charcoal-blue gown with matching bouquets, also compiled with white florals. Each bouquet gathered with a lovely satin wrap. The groom looked equally as handsome with a sleek, black suit and finished his look with a simple white and green boutonniere. The bride and groom completed her union when the gorgeous bride walked down the white, laid aisle where her soon-to-be husband stood under a wooden altar. The altar was decorated with leafy vines intertwined with white blooms.
With overflowing table centers and lightly dimmed chandeliers, the reception also carried a beautiful decor inside the gorgeous rooms of the Bel-Air Bay Club. Each table was decorated with vases brimming with white roses and light greens. Opposite of these stunning table centers were candles to accent the bold blooms around the room. An impressive piece was the hanging chandelier that halo-ed the four-tiered wedding cake. Vines encircled the shadow of the white cake which was also topped with simple flowers. So much beauty involved with the bold and beautiful theme of white roses for Kelly and Ed's wedding.
Continue below for more photos of the rose inspired wedding: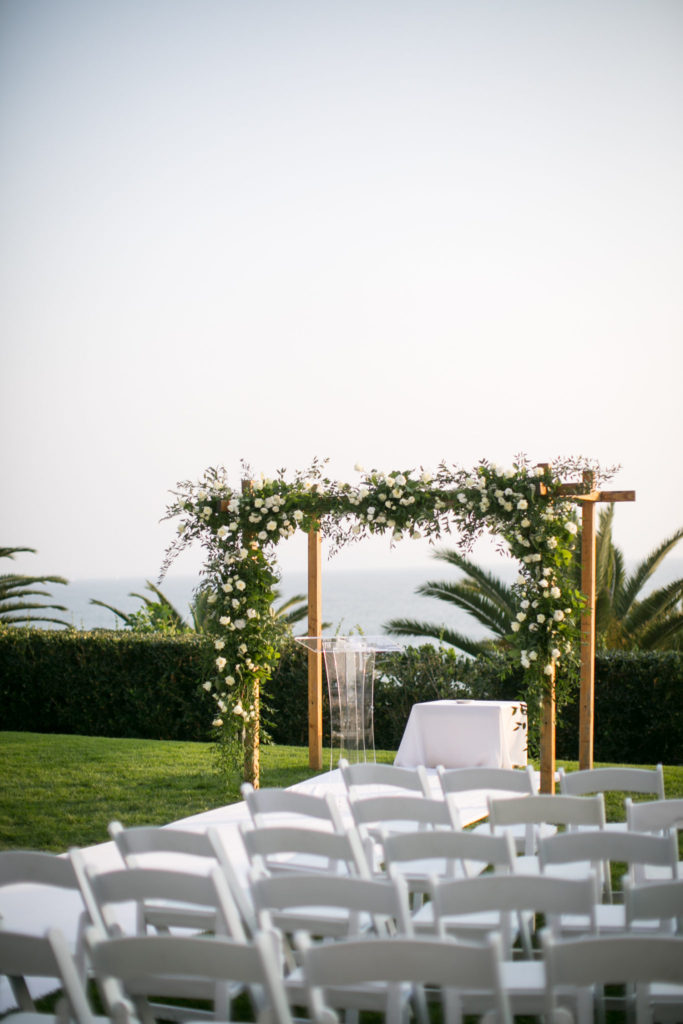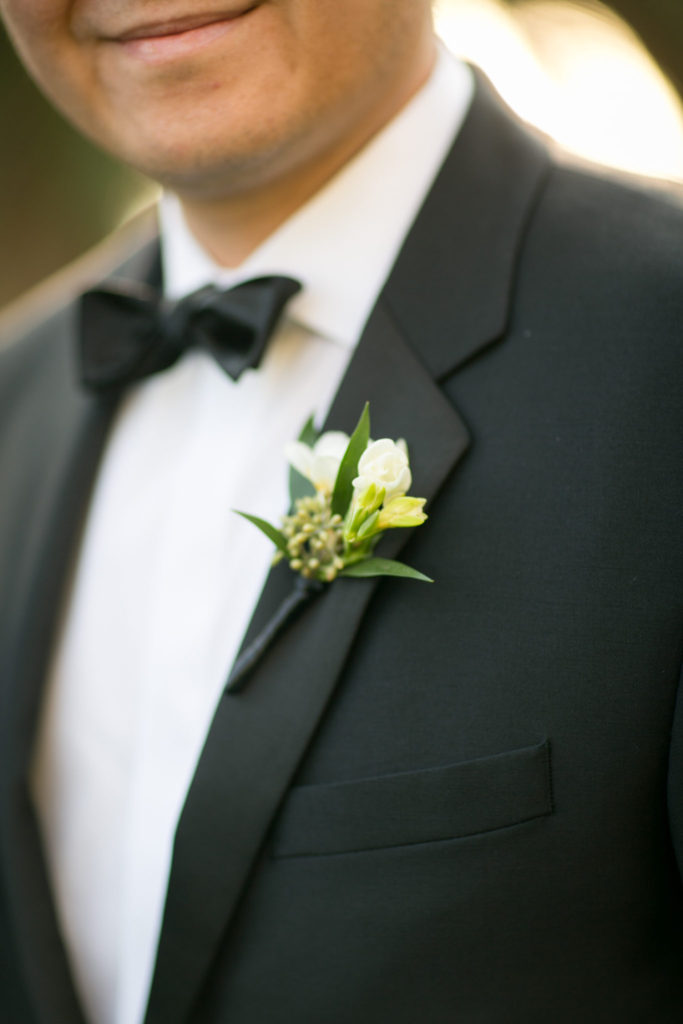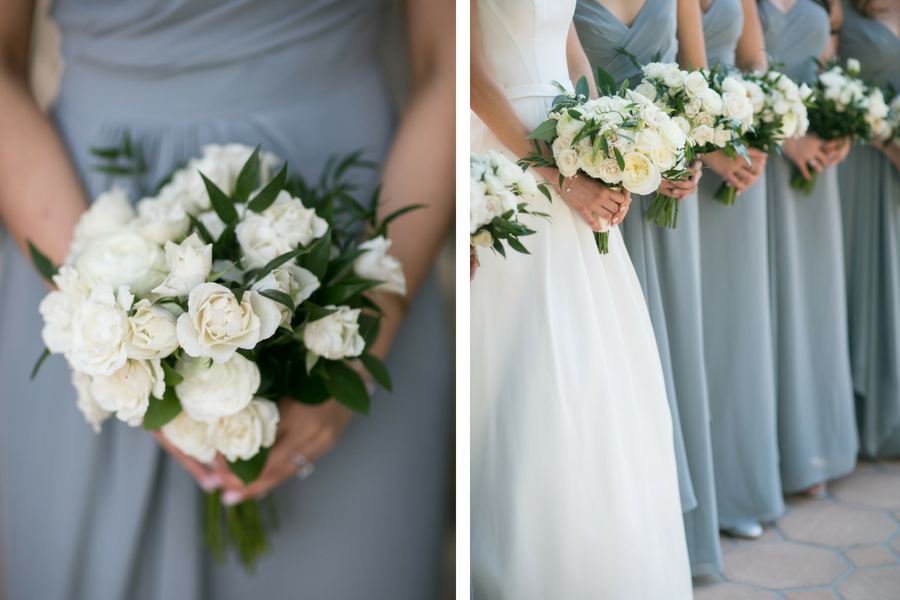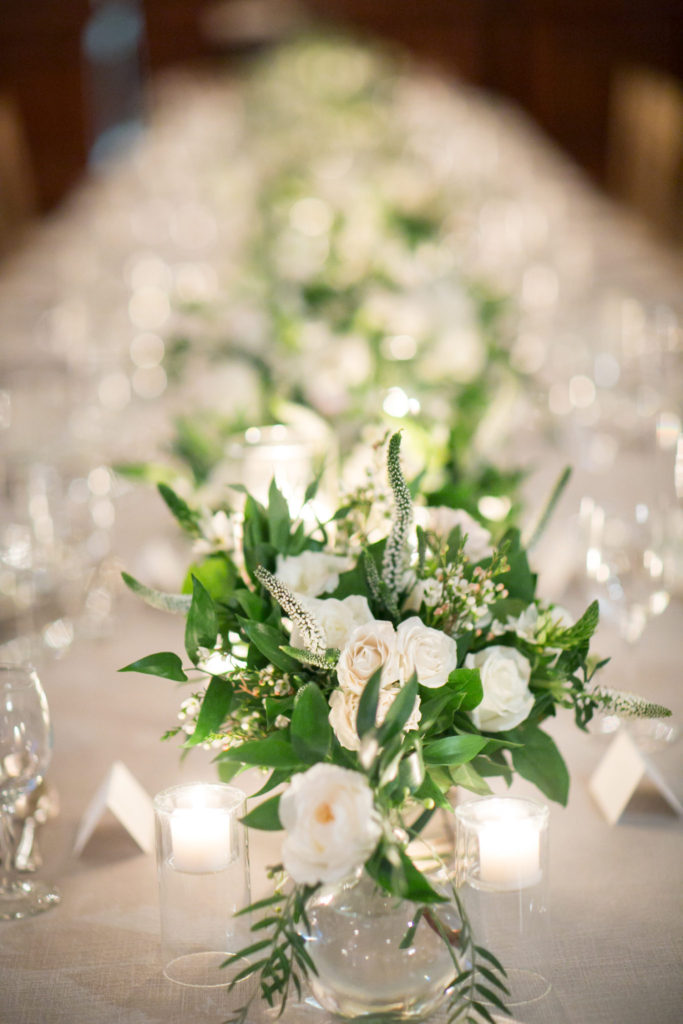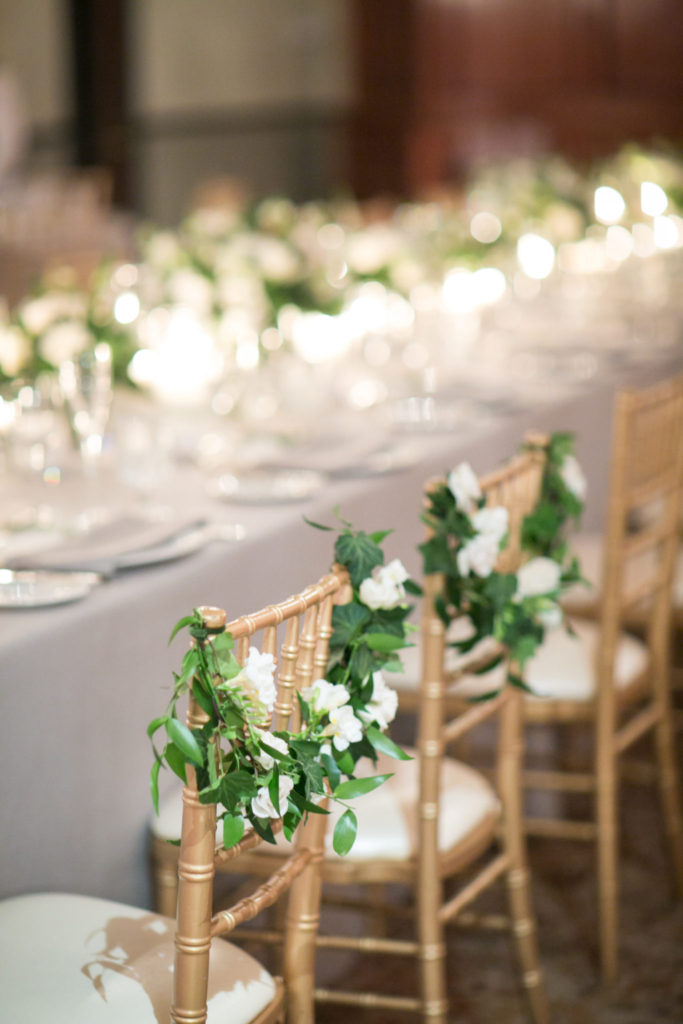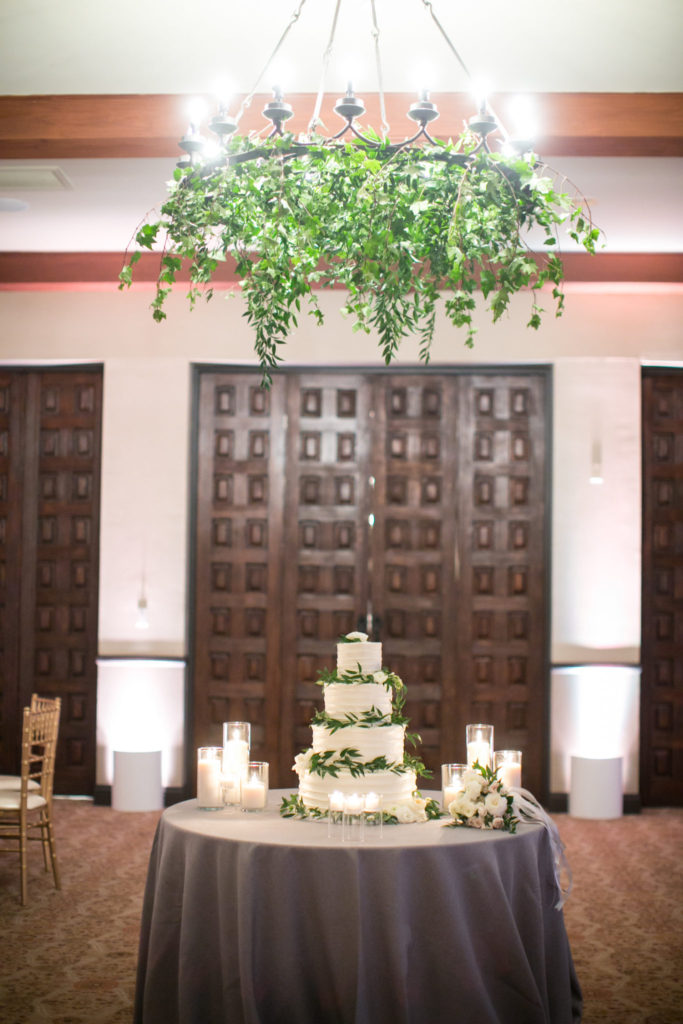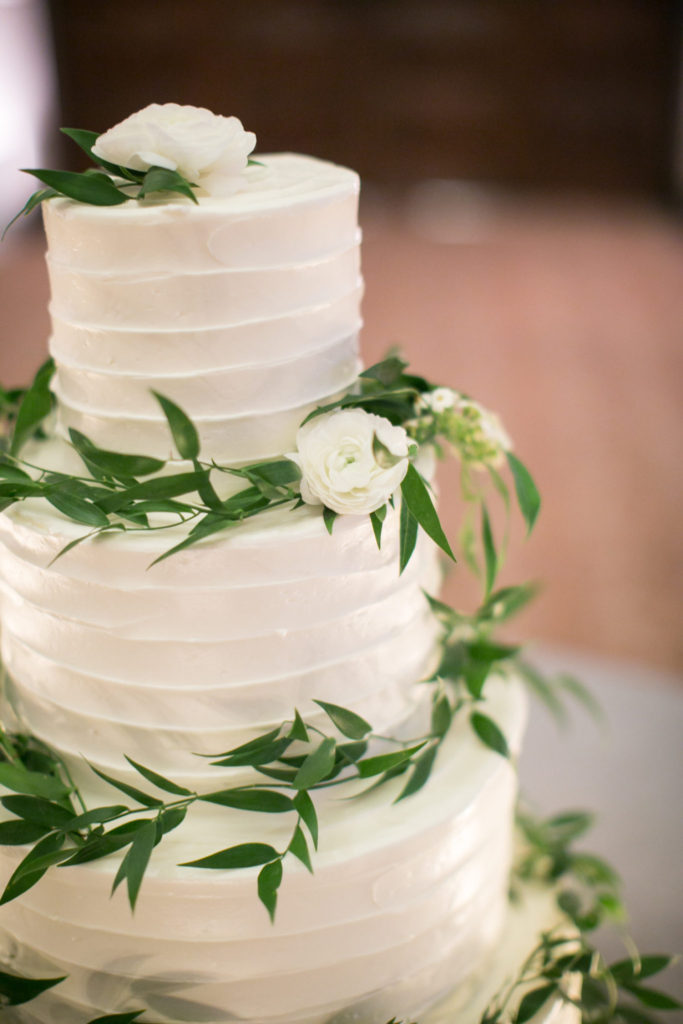 Venue: Bel-Air Bay Club | Creative Design & Coordination: Lisa Simpson Weddings | Floral Design: Flowers by Cina | Photography: Miki & Sonja Photography | Video: Shane Productions | Beauty: Design Visage | Dress: Martina Liana Bridal | Ceremony Music: Angelica Strings | Band: Full Spectrum Music | Bakery: Sweet Lady Jane Bakery Cafe | Lighting: Stage Labs | Rentals: Luxe Linens | Photo Booth: Pixster Photo Booth | Bouquet Preservation: Keepsake Floral
---
You might also like